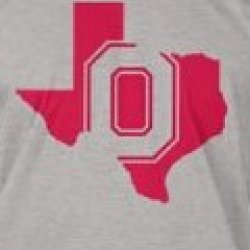 txbucksfan
---
MEMBER SINCE October 31, 2015
Recent Activity
Archie kidding me!! These puns are Weber-ing me out.
Not surprising news....but still frustrating.
From a selfish standpoint....we were just starting to get a glimpse of the impact he would have on games. We never saw him play full time like Joey. Nick was always splitting reps with other (well deserving) players. This was the year we would see him be a bad a$$ full time....and that TCU strip sack was just the start. The window of opportunity closes fast.
Good luck in the NFL!
That was awesome!! Having all the players on the team from Texas talk was a great idea, and will only add fuel to the fire for recruiting. Go BUCKS! Beat tcu
I totally agree. Ever since Mack was the fastest to lose his Black stripe, the watch has been on.