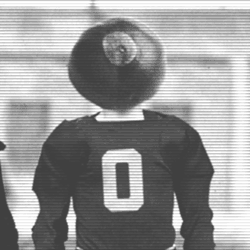 Tvcamper
---
MEMBER SINCE May 10, 2017
Recent Activity
We got the Terminator to go with the Predator.
One of the most telling things I noticed was the overall speed of the big men. No more evident then when Tyreke Smith chased down Pigron for a sack. Wow!
6th thing - why no mention that a lot of players did the close the curtain move of Chase Young (two fists brought down in front of the helmet) in support of Young. Pretty neat.
Just wonder if this impacts all previously played games. Its one thing if you have a player suspended, but totally another that would jeopardize the season.
If Day was the OC in 2014, no way we lose to Virginia Tech. He would have made adjustments before the end of the first quarter.
I honestly think Brendon White is getting the short end of the stick this year. Werner still can't cover the tight end out of the h position. Mattision acting like well he did get more snaps than those other guys. BS. I see him as the next guy to hit the transfer portal.
All I know is that Borland runs like his feet are in cement and Werner got beat (badly) at least once by their tight end.If you want the best players on the field they are White and Browning.
The running game, other than Fields run, looked about the same as last year. Is it the offensive line, Dobbins, or both? If the offensive line graded out as champions and Dobbins did not, does that mean its Dobbins? Small sample size,so I guess we'll see against Cinci. Need to see 125+ at of Dobbins at least.
If, as has been indicated, he was basically told he should transfer, why the hate? He obviously wasn't as great as advertised, but the coaches should have convinced him to stay as he was a better option for #2 (or possibly even #1) then what is on roster now. In fact, maybe if he was here, Fields would be flashing more with better competition.
Looks like the D is going to keep us in games until the offense catches up. Offense sounds a little shaky at this point.
So why don't you? Go get 'em Tiger.
Although he did save the Penn State game, Victor needs to be way more consistent. For everything he does great, there is a dropped pass. Start him, sure, but if he continues with the inconsistencies give a young guy his reps.
Tuf Borland is hard as nails. However, whether his Achilles bothered him all year or another issue, hard as nails does not replace speed. As I said, whatever the reason, he looked slow. Maybe that will change this camp, but if not, they need to look elsewhere.
$10,000 is nothing to these guys. Let's pony up and go.
As long as he stays around long enough for them to find a new treatment for brain cysts then Meyer gets rehired and comes back for another 10 years. Just kidding before I get slammed.
And then there is Noah Furbush's obvious targeting on Haskins that every official on the field missed. Automatically reviewing this in the booth may have overruled the ruling on the field.
If you are willing to be a backup, you are not good enough to start. Unfortunately, this is the new reality of college football. If Justin Fields gets hurt, there will be no JT Barrett or Cardale Jones to lead them to a national championship.
When Day went after Fields or however it transpired, it did not matter what Day said after that, Fields did not come here to sit on the bench. These other QBs left or are leaving because they felt they would not get a fair shot.
I wonder how this will affect the play calling, since they obviously can't afford to get Fields hurt. Does he become more of a pocket passer now and even when he runs make him slide?
Any one ever hear the saying "too many cooks in the kitchen"? If Day is going to call the plays, why do they need two other offensive coordinators? On the defense, you got an assistant head coach (does that trump a co-defensive coordinator?) plus two defensive coordinators each looking to put their personal stamp on the defense. They preach simple and fast, but don't you think guys like Brendon White are going to get confused not knowing what their specific roie is? It will be interesting to see how this all meshes together and whether the coaches can put aside egos and work together.
Got to play the game just like Alabama. If the road to the playoffs is on the back of patsies, so be it.
Just hope Mattison didn't leave TTUN to pad his 401k. Just not sure what kind of recruiter he will be and whether he has the stamina to chase after these young recruits.
I think Tate believes he could win a fair competition, but I also thinks he believes that the choice has been made (or at least heavily leaning that way) to start Fields since he fits better into Day's offense. I don't blame him either way. You get passed over for a promotion at work, you start sending out resumes.
Oklahoma throwing gasoline on the fire.
When you think about all the crap he had to take from the media, it really doesn't amount to anything when you look at the love from the players. To a man, they all had great things to say and loved the man. That should be enough for any coach.