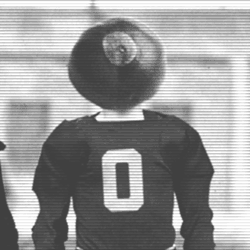 tussey
---
Salem MA (via Fort Wayne IN)
MEMBER SINCE March 27, 2013
Favorites
NFL TEAM: Indianapolis Colts, Cleveland Browns
Recent Activity
I think he had a ton of picks but too lazy to look it up
I will laugh so hard if he is the starter at Michigan. Franks is so bad. Florida was so much better on offense without him at QB. He has a strong arm and the size but just about every game he also makes boneheaded gaffs that are costly to his team.
I noticed we kept arnette on the outside after the coverage bust and confusion with him playing inside. I also noticed that we went with a lot more two safety looks in the second half as well.
Hey that's definitely a frustrating and disappointing situation to find yourself in. I know I would probably feel similarly. I'm not sure what your relationship is like with your wife, but if I was in your position, I would share that you are surprised to find out that it's expected for you to also help tomorrow afternoon and that the communication breakdown between the two of you has left you feeling frustrated and disappointed, because watching this game for these 3 and a half hours is something that is important to you and that you were trying to work around this time and make everything happen.
If you have DVR, I would recommend DVR the game and turn your phone off until you are able watch/catch back up to real time.
Personally, I didn't know much about the rivalry either, being a kid from Indiana.
hey I grew up in Indiana and know all about the rivalry. That's not an excuse Pete. Lol
Didn't Tressel do that once?
but I thought Werner was bad...
I thought he had a great and I'm glad to see him get recognized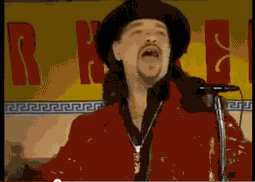 4/7 - I stand by all my decisions.
I wonder how James Franklin would do...
Obviously Chase Young is back just in time for good old Penn State. Obviously very impressed with him. Have known Chase, know his uncle, known Chase for a long time.
IT WAS YOU!!!
I know rutgers is bad, but I'm not sure we get over 5 sacks in this game. We only got 3 on them last year and right now they are only giving up two a game.
I'm not entirely surprised by the rankings of the top 10. Just keep winning. We will have a better close to the season than LSU. LSU plays Ole Miss, Arkansas, and TAMU, all of which are hot garbage. It will all work out.
I second these questions!
I'm kinda surprised by how bad the free throw shooting has been so far. When Holtman came in, it seemed we improved % wise from the Thad era. This year seems different
I know if I was on that defense, I sure as hell would be pushing for a shut out especially after getting embarssed last year. I think they get it. I look for Cornell to step up like he did in the opener. I was surprised that there wasn't an option for dobbins to be under 150 yards because I see him at the 125ish range before they shut him down.
Yay? While I'm excited, that is so far out and Georgia and I do not feel at all confident that this will actually happen.
i honestly think that route is amazing because I think it can beat both man and cover 2. This is evidence of beating man, in cover two you have split deep safeties and this route doesn't cut up field until it would be between them. It's almost like a route equivalent to a delayed blitz from a linebacker.
I think the second quarter is where the game will be won. Buckeyes tear it open and put get a multi-score lead going into the half.
I mean, I'm not that surprised for AA. However i would be surprised if he didn't get any votes for preseason all Big Ten.
michigan beats bad B1G team and Illinois is a bad B1G team.
Birm also said on the latest Talking Stuff that he expects a Ryan Watts commitment sooner rather than later.
I'm pretty sure he already decommited from OU
I agree with your inclusion of Smith, however I disagree with your assessment. He was a good recruiter, but not a good position coach.
I was actually thinking the same thing.