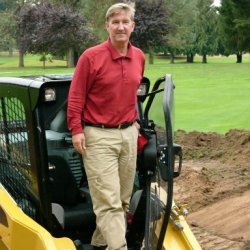 Turfgrad
---
MEMBER SINCE June 01, 2015
Recent Activity
I forgot too! Didn't watch a second.
He was the better QB and still is! Roster cluster fuck.
Operative word, FORMER! Damn.
Yea, real hard to stomach. Can't see talent and BRAINS until it hits them in the ass! Speed and size are not the complete answer.
Terrible roster management! Yep.
I didn't realize how fast Joe Burrow was when he ran away from TOSU! Shit.
Honest article. Our mistake cost us, not the clemson defense. Listening to the commentator today talking about how clemson found a way to win make me SICK. We lost that game and they were deer i the headlights! 3/4 of the radio talking heads are justifying that lack luster shit show that clemson put on by claiming that their 'fabulous' red zone defense kept us to 3 field goals. WRONG. We dropped 3 passes and two of them were wide fucking open NO clemson defenders in sight!!!!!!!!!!!!!!!!!!!!!!!!!!!!!!!!!!
Yes. Nothing about you personally. BV is an over caffeinated dip-shit with superior athletes and no fucking brains.
Trust me, BV had brown stained under-ware the entire game. They were out coached, out played and we lost by not catching 3 td's. clemson did not beat us. We lost that game. Chalk it up to experience. The Buckeyes played great but three mishaps cost us 21 points!
We out played them, out coached them and self-inflicted every dropped pass hat lead to our disappointing demise. Clemson didn't beat us, we did. Fuck!
Stop monkeying around and win!
His twins are going to clemson!
If we get an early lead, they will force mistakes on themselves.
Here kitty, kitty, here kitty, kitty!
Well played PhillyNut, well played!
IT WASN'T UNTIL THE FIFTH GRADE THAT HE COULD SPELL HIS OWN NAME.
'Beat THE piss out of em!'
And getting your ass whipped by a duck!
I'm glad I 'caught' this segment!
Great footwork, fast release, accurate and fast! Good looking too!
Beat those orange kittys, both of them!