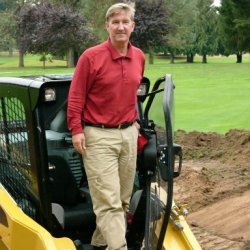 Turfgrad
---
MEMBER SINCE June 01, 2015
Recent Activity
Keep playing the games and TOSU will rise to the top.
Cplunk, most people can't read between the lines. E(Sec)PN!
Well played SaltyD0gg, well played!
and a "Bosa" 'Flag Plant' to boot.
Wish he would have stayed with the team like the rest of the Buckeyes did!
This will fuck up the greatest sport on earth!!!!!!!!!!!!!!!!!!!!!!!!!!!!!!!!!!!!!!!!!!!!!!!!!!!!
Yep. The love of money is the root of all evil. Can you imagine the temptations of a young person with more money than they have ever had? Sorry Coach, I have to talk to my agent, Can I get back to you about practice?
Yep, is there a word that describes something LARGER that colossal?
No Sparty party on Saturday.
Mouth open and mind closed. Perfect. Picture says a thousand words.
Good performance for the Buckeyes. All rounded effort.
JK is running with his hair on fire and holding onto the pigskin!
JK is a real miracle,what a story.
Brilliant comment. Remember how that ended?
Can you say C H E E S E ?