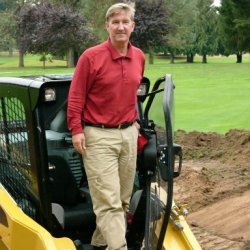 Turfgrad
---
MEMBER SINCE June 01, 2015
Recent Activity
How the fuck did Burrow get away?
How the hell did Burrow get away?????????????????????
Watch how they taunt us, all game. Remember Woody was taunted by a clemson participant before he crass-checked his Adam's Apple!
J. K. ALL DAY!!!!!!!!!!!!!!!
This week is what I live for.
He has taken some major hits after catch, especially in ttun games..
After the first TOSU drive, you could see 'the response' that was not going to stop! Great game.
Great hit! Great Call! Next issue please.
Why can't the Gophers play ichigan in a Bowl somewhere?
Love the maze color. Put Hairball's head in there some where.
Don't forget Taylor. He can break on any pay.
"Not so fast my little friend." We have work to DO!
'Shoe-less' "JK all day!"
Stop JT. Keep him under 100 yards!
"Shoe-less" JK "ALL DAY"!!!!!!!!!!!!!!!!!!!!!!!!!!!!!!!!!!!!!!
Play hard, stay confident and execute by doing your job!
Put the glasses on, please!