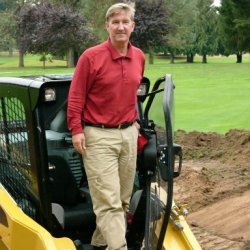 Turfgrad
---
MEMBER SINCE June 01, 2015
Recent Activity
Myrtle Beach, SC is home. Warmer here.
At least he is not quitting the team.
Headed outside to weed the turf.
Everyone?????????????????
Gene, Gene the 'Dancing Machine'!!!!!!!!!!!!!!!
Washington should have suited up and gone in for Wesson after he fouled out!
Good start! Head down, follow through.
Strawberry 'Fields' Forever!
Get ready big blue! Scarlet 'Fields' Forever!
Real quality individuals. Very articulate and intelligent.
Love a man that can articulate his thoughts. 'Fields' of Dreams!
Sounds and looks like a sincere you man with great mental maturity.
Good, he can visit his sisters more when he doesn't make the post season cf playoffs!
'Just the facts mam, just the facts.'
Say 'Hi' to your sisters for me.
"....co-defensive coordinator Alex Grinch, linebackers coach Bill Davis and cornerbacks coach Taver Johnson are all gone." Don't forget Schiano, too! AMEN!
I really think he Loves his new job. You can see it in his eyes and he has confidence in the system they have established. 2019 is going to be a good year. f ichigan!
So impressed that he was not afraid to clean house!
He still cashed his checks!