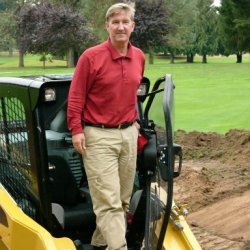 Turfgrad
---
MEMBER SINCE June 01, 2015
Recent Activity
Let's talk about this in February 2020.
Plus, didn't have their entire coaching staff defect to our team?
It has been too long. Your goals are my goals!
How far can he kick a bottle?
It's the "He gone" portal.
Archie Griffin, overrated? Please!
Good memory! Great 1 - 2 punch!
He can wear anything he wants if he plays well.
It takes a strong person to wear those socks!
Wake up, eat, lift, eat, go to bed, Repeat 60 times.
Coach Day is a breath of fresh air in how he answers questions. Very honest and forthright.
What a nice change in today's avoid the question and accountability mindset.
Don't sleep on this team. Kiffin WILL pull all the stops out at this game. He still hurts from the 42-35 win in Atlanta.
Very appropriate from one 'Turfgrad' to another!
Picture is worth a billion buckeYES!
Great running backs have a home in the 'Shoe'.
On Fox! Yea Baby. Not es(pc)n.
I was trying to forget that 2015 MSU. Shit, there it is again!
Stover knows the game pretty well. Makes good decisions and commits with confidence. Made some technically sound tackles and the opposition will remember his number.