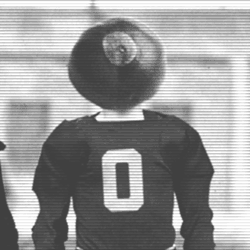 Turban Meyer
---
Member since 05 October 2013 | Blog
Recent Activity
I don't hate Harbaugh too much. I find him utterly amusing.
A super casual Nascar fan here, so I only make sure to watch 2 races all season long. First, Daytona because it's a big deal and the kickoff of the season. Second, the night race at Bristol because it is really racing. There's a lot of wrecks, but not as deadly because the track is very short so speeds are down. The difference (on TV) between a car going 150 mph and 200 mph is negligible. In person, perhaps there's more of a thrill of the speed, but I think the tradeoff is worth it.
Longer tracks produce more likely to be boring races. The super speedways negate the fun of racing.
The other problem is that the points system (even with the Chase) is still geared toward consistency over wins. Make wins worth more and you'll see drivers trying harder to get to the front — which is infinitely more exciting than a guy deciding the points finishing fourth is acceptable.
Was at this game and nearly passed out from screaming after that play.
Wish JT could pull a play like that off.
Clapton Whites > Dark Sides.
Black feels like too much of a fad after almost every other team has done all-black unis.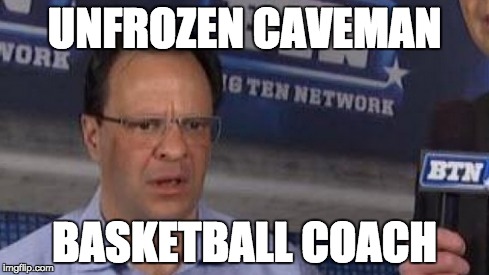 And just like that, Crean is gone. I would say both have had similar runs with their respective teams. Matta had more success early on and has higher highs than Crean, but Indiana won the B1G just last season but could never get over the postseason hump.
I get why Tress changed the sleeve stripes so that all of the stripes matched (helmet, sleeves, pants) but there is something nice about those juicy big gray sleeve stripes.
I would love a color-on-color THE GAME.
Black is overrated. That was the only vote of mine that is on the losing side.
I'm less concerned about the weight and more concerned about what kind of weight it is. He needs to add muscle, and strengthen his legs.
Which is easier — ask Matta to change theoretically everything about his approach, or just change Matta?
I really like the guy but that list above sounds like an overhaul and that's very difficult to do, especially when Matta isn't brand new to the game.
For years, I've been an Indiana b-ball fan (not from Ohio nor OSU alum, but my wife now works at OSU) and they are having the same exact discussions about Tom Crean. Nice guy, but the results are not acceptable.
Drop RGIII, draft a QB, start Kessler and basically get a 2018 2nd rounder for nothing.
"We're stretching and you're a kicker!"
There's an inspiring saying at Ohio State: You miss about 62% of the shots you DO take.
This is what an 11 vs. 14 seed game looks like.
Rutgers is Buckeye-ing their way out of a win.
Nevertheless, he persisted ...
on being a doofus.
The marching band version is great, but it's only missing this:
I designed a Brutus-themed uni a few years ago: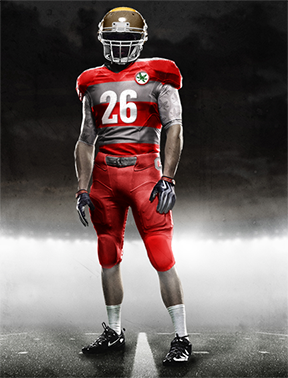 Lil' Sweet is Justin Guarini, the Sideshow Bob-haired runner up from the first season of American Idol.
He fell down but the switch left him still out of position to properly defend even if he stayed on his feet.