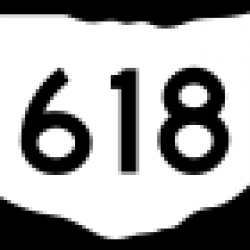 tundra1
---
MEMBER SINCE June 04, 2012
Recent Activity
You didn't mention
Bagmen in recruiting
Academic standards
"V"
Don't need one word. Just one letter. Think of your emotions during the game. The probability of Ohio State winning. Now think of how you write the letter V—down at a sharp angle for the first half, then back up in the second half.

This game was the letter V.
Utah. Just so that I can say "Johnny Utah, Ohio State"
Where have I heard this before?

There is a strong belief among fans and donors that Schiano Frost Harbaugh is the one man who can turn the Scarlet Knights Cornhuskers TTUN around. He has done it before and if this deal gets done, he will try to do so again with many more resources than he had the first time.
FIFY
here's an interesting thought - end of the season:

1. tOSU

2. LSU

3. Clemson

4. Georgia

Storylines -

Round 1- Justin Fields takes on his old team

Finals - Joe Burrow returns against his old teammates

You can probably flip LSU and Clemson...
It would only get better if they matched up Penn State and Baylor in the "Non-Reporting Bowl" (I believe calling it much more than that would be truthful, but could violate the commenting policy...).
Also remember that if Young is coming in on offense, either someone's changing jersey numbers or Dobbins is on the sideline. That could complicate the logistics...
I'm sorry. The classic Kiffin image isn't Lane. It's Layla. They're divorced now...but the classic image(s) remain.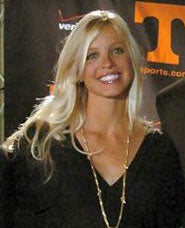 Congrats on the sex
...or the donation to the sperm bank.
The appetizer sampler has to be called "9 units strong"
That would have (1) wings, (2) loaded potato skins, (3) mozzarella sticks, (4) nachos, (5) stuffed mushrooms, (6) spinach and artichoke dip, (7) pretzel bites with mustard dipping sauce, (8) shrimp cocktail, and (9) mini corn dogs.
1997 Michigan.
As others have stated, I can't predict that we would have won out and won a national title if we reverse any of those other games (1998 MSU being the one that comes most to mind).
However, if we win in 1997 vs. Michigan, I can guarantee that Michigan wouldn't have won 1/2 of a national title (shared with Nebraska) that year, and its most recent national title would still have been back in 1948.
I'm just wondering out of curiosity what the Ohio State players at the combine were saying about Taver Johnson, Bill Davis, and Greg Schiano. Might be an interesting contrast...
I don't know of a single Buckeye whose performance hurt his draft stock this week.
Unfortunately, I believe last year's injury hurt Price, and I think this year's will hurt Sheffield. Not fair, but life isn't fair. I hope he heals fast and proves me wrong.
That's one celebrity sex tape that I hope never leaks...
The saddest part of this saga is that there is now competition for the title of "Flakiest QB named Tate in B1G history"...
I hate to say this...but I think the answer depends on how many years I have on my GM contract (and how secure I think my job is).
If I had to win in one year, I'll take a guy with a very high floor, even if they're on the downside of their career (i.e. like a Drew Brees).
If I thought I had a little more time to build that team and room to make mistakes the first year or two, Mahomes.
Mahomes has a ridiculous arm, but who knows if he'll continue improving from this season. He could take a step back--many other younger quarterbacks have. (Vince Young was a Pro Bowler and ROY his first year, Mark Sanchez made back-to-back AFC Championships, Josh Freeman, the list goes on.)
With someone like Brees, I'm pretty sure I have a competitive team Year 1...even if I may not have a starting quarterback by Year 3. However, if I have to win Year 1 (and can collect my big lump sum buyout in Year 3 when they fire me)...
Even if you weren't there and have nobody to find, it's still an amazing 365-degree look at one of the most iconic venues in sports.
Why the extra 5 degrees?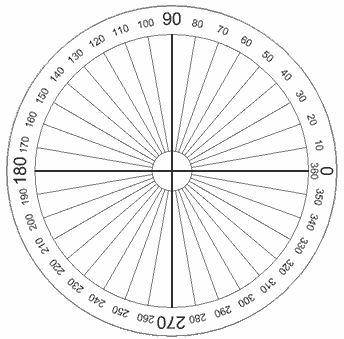 So does Peyton Manning losing the Heisman to Charles Woodson prove that the media is biased against the SEC? /s
Obviously, the guy editing the basketball articles is...
Pretty straightforward.
Round 1, Pick 1: Nick Bosa
Trade next year's 1st and 3rd and next year's 3rd for a mid-1st round pick this year, plus an extra 6th and 7th this year.
Middle of Round 1 (pick just acquired): Dre'Mont Jones
Round 2, Pick 1: Dwayne Haskins
Round 3: Traded away as part of the Jones pick
Round 4, Pick 1: Parris Campbell
Round 5, Pick 1: Mike Weber
Round 6, Pick 1: Isaiah Prince
Middle of Round 6: Demetrius Knox
Round 7, Pick 1: Terry McLaurin
Middle of Round 7: Malcolm Pridgeon
I wonder if he knows that during UM's true glory days, Iran was known as Persia...
I would never praise the opposing QB
What would have been wrong with something like this?
"I know Joe is a very good QB from our time at Ohio State, and he's certainly started this season well. That having been said, I think our defense is special, and will be able to make stops against Joe and the LSU offense. This will be quite a battle, but I believe in my guys."
Remembering my middle school English teacher...
Can Terry McLaurin play defense? Yes.
Should Terry McLaurin play defense? In my opinion, he should not, at least not for this year's Ohio State team.