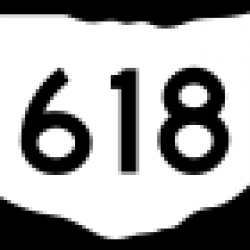 tundra1
---
MEMBER SINCE June 04, 2012
Recent Activity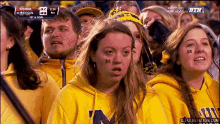 When you're making period pieces historical accuracy is a major consideration. Imagine Rhett Butler wearing one of those teal Detroit Pistons jerseys in Gone with the Wind. It would have been super distracting! You'd shout hey guys they weren't even the *Detroit* Pistons in 1941 at the screen, and you'd be right.
You'd be right...except that Gone with the Wind wasn't a movie set during World War II. Once that pops up, you'd still be about 75 years off (GWTW spanned more than one year...).
A season without a loss to Ohio State is as good as a win for them so I can see why they are fine not playing.
Two—this article suggests it would be a home and home.
You are either a miserable person to be around or you are a TTUN troll.
I question your use of the words "either" and "or".
It's an eye opener when you buy life insurance and realize you're worth more dead than alive. But, the risk of death is 32% higher across a lifetime for single men compared to married men. It's having kids that's more likely to put you in an early grave.
The exact phrasing was taken from your link, so to be clear, Iowabuckeyes, this is not directed at you. However, isn't the risk of death 100% for all of us over a lifetime, regardless of gender or marital status?
Kevin Randleman, a former Ohio State wrestling legend,
Suggest you rephrase. I think he's a current legend, not a former legend.
Archie and Adam Griffin (undefeated season in 2012)
Tyvis Powell and Cardale Jones /s
Michigan players who play in Ohio end up on Ohio State's intramural field.

Ohio State players who play in Michigan end up on Ford Field as Detroit Lions.
Seems about right to me...

I believe Urban mellowed with age as everyone does that isn't named Saban Woody
FIFY
In your opinion, what are the 9 best bathrooms on Ohio State's campus?
I'm thinking this might be a redshirt situation.. could be wrong, but a full year of healing would be ideal
Remember, he could be available for some action the last 4 games of the year and still redshirt.
Dad played with Chris Spielman for 5 years with the Lions. Maybe that can help us...
At the time Rocky Lombardi was born, Brady had 129 passing yards, 0 TDs, and 1 interception at some unnamed college. There would have been no pressure at the time from that name.

Here's Brady almost two years after Lombardi was born...

Honest question—
Is there any functional and material difference between indefinitely suspending them from all football related activities or immediately kicking them off the team at this point (i.e. in February)?
I've seen some posts saying they should be off the team now, and I agree that, if true, the behavior is horrific and should be punished with jail time. Some of those same posts seem to be unhappy with the suspension that has been publicized at this point. However, I'm also aware that the first set of "facts" has not always been found to be completely correct (Duke lacrosse as an example, where charges were initially brought then dropped).

If there's no real difference at this time between the indefinite suspension and kicking them off the team, that's important in judging Ohio State's reaction at this point. If there is a significant difference between the two, I'd like to know what it is so that I can understand better. For instance, if it makes a difference in their scholarship status, access to university resources, etc., I'd be interested to hear any of those differences as I evaluate the level of Ohio State's response.

Remember also that Ohio State may have a different process for handling student situations which may differ from the criminal courts (see T. Gibson, if I recall correctly). I was a student long ago, and don't know what procedures the university has to take given their own internal policies.
Can you elude as to what happened?
I think Zach has done a masterful job of eluding a direct conversation on what happened. I wouldn't even want him to allude to a high schooler's off the field issues if he feels it could ruin the kid's reputation.
Hey--I think it'd be fascinating to see Hartline vs. Wade too. Olave vs. Coombs...OK, yeah, I'd still watch that also.
When Hartline says "Can't wait for Spring Ball 1on1's", I'm trying to figure out if he's talking about Chris Olave going 1 on 1 with Shaun Wade...or Hartline going 1 on 1 vs. Coombs.
Both would be fun to watch...
Did Bernie also throw sidearm in baseball? (No sarcasm intended—just curious.)
NORAD has to rest after Christmas...
You didn't mention
Bagmen in recruiting
Academic standards
"V"
Don't need one word. Just one letter. Think of your emotions during the game. The probability of Ohio State winning. Now think of how you write the letter V—down at a sharp angle for the first half, then back up in the second half.

This game was the letter V.
Utah. Just so that I can say "Johnny Utah, Ohio State"
Where have I heard this before?

There is a strong belief among fans and donors that Schiano Frost Harbaugh is the one man who can turn the Scarlet Knights Cornhuskers TTUN around. He has done it before and if this deal gets done, he will try to do so again with many more resources than he had the first time.
FIFY