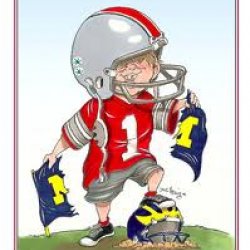 TUNBUCK89
---
Tunisia (via Tunis)
MEMBER SINCE February 20, 2014
OSU student from 1983 to 1989; BSME in June 86; MSME in March 89

Favorites
SPORTS MOMENT: 1985 Buckeyes win over top ranked Iowa
COLLEGE FOOTBALL PLAYER: Spielman
NFL TEAM: Bengals
NBA TEAM: Lakers
SOCCER TEAM: Barcelona
Recent Activity
[married & divorced] = single, no? !!!
I've come to at least an opinion on Urban Meyer that this will be his last season at Ohio State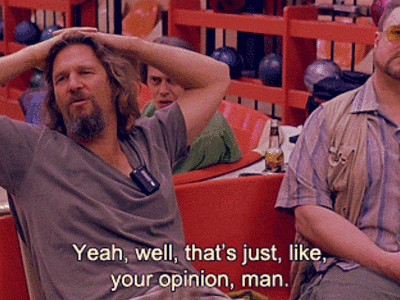 And if he says " Not now" !!! He could always use what he has later on and says he obtained it after he met with the committee.
How about CS and Zach's current parteners!
Late to the party but here's an overseas BOOOOOM!!! Buckeye nation welcomes you home, Mr Wilson!
Absolutely zero skills at Photoshoppping. But here's an idea: Leach looking with discust at some dudes playing golf. They ask him to joint them and he responds with a ton-load of swearing & cussing!
According to this article, Michael Thomas was also at Fork Union with Cardale Jones.
http://www.cleveland.com/osu/2015/01/ohio_state_buckeyes_receiver_m.html
OK. His "more accurate" time would be 11.06. Still damn fast for his size! Almost as fast as Zeke's best time of 11.03.
This is what I took from the spring game:
1/ Martell is good with his feet but far from having a real shot to be the starter. Defenses will just stack the box to stop him from running and dare him to find his receivers behind those huge O-lineman.
2/ Haskins has not shown that he is the clear cut best QB to a point where we can say with confidence he is our guy and we can let Joe go.
3/ At the moment, Joe seems the better option with regards to the criteria Ryan Day mentioned: Consistency, sustaining drives, taking care of the football and making good decisions.
Based on this, I think Joe will get the opportunity to start for Ohio State come fall.
"Consistency" is the keyword. From the little w've seen, Joe looks the more consistent QB in driving the offense downfield. So I think he should/will get the nod. Besides, this choice preserves both the best interest of Ohio State(all 3 QBs available at fall camp rather than just 2) and that of Joe. So, if I were Urban that would be my decision.
On the fip side Dominique Shirley, a DT no less, looks very very young!
You have to be nuts to want to do that. Oh wait......since you're here, you are Nuts !!!
She seems to have overlooked the details and concentrated on the big picture !
Johnson's height at 6'7" seems a bit exagerated. In the photo he is standing next to N° 74 Max Wray who is listed at 6'7" also and Johnson looks a bit shorter than Wray. Hopefully, Urban & Stud will not let this one get away.
Who are the Ohio guys that you think most likely will end up in this class?
They're closer to becoming Minnesota than Nebraska!
I'd say Ryan Day based on: 1/ Turned down more paying offers to stay at tOSU (people seldom refuse more money unless they have good reasons for doing so). 2/ Got a 3-year contrat extention (a first for an OSU assistant under Urban). 3/ Got a huge salary bump making him the 2nd highest paid assistant on staff just behind Schiano. 4/ Urban doesn't seem to stop saying good things about him giving the impression that he is probably grooming him to be his successor.
Wishing him all the success he can earn both on the field and in the classroom!
Were you a DuckBuck in 2014? How did you handle the NC game? Either can't loose or can't win kind of situation!
You're right. See link I just posted above.
Here's the link to the article:
https://www.landof10.com/ohio-state/next-generation-thayer-munford-ohio-state
Munford has probably won the battle for the RT starting job against his competition. Now he has to win the battle against himself to remain academically eligible (in HS he struggled academically). He's got a great oppurtunity to be great and hopefully, with all the academic support that he will get at tOSU, he will not let it be wasted.
Here's a nice read for Munford's joeurney to become a Buckeye.
https://www.landof10.com/ohio-state/next-generation-thayer-munford-ohio-state
and once a workable combo is made
For me, a workable combo is to keep the Orange at minimum and use the dark Brown.