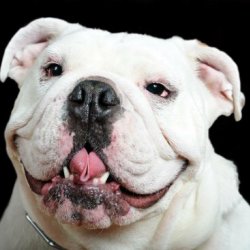 TTUN@SS@SIN
---
Cleveland (via Cleveland)
MEMBER SINCE June 04, 2014
I am a vehement fan of THE OHIO STATE BUCKEYES football, Wrestling, and basketball teams. I live in the city of Cleveland with my wife, 2 children, and 2 English bulldogs.
Favorites
SPORTS MOMENT: Watching The OHIO STATE football team win 2 national titles.
COLLEGE FOOTBALL PLAYER: Eddie George
COLLEGE BASKETBALL PLAYER: Jimmy Jackson
NFL TEAM: Cleveland Browns
NHL TEAM: Columbus Blue Jackets
NBA TEAM: Cleveland Cavaliers
MLB TEAM: Cleveland Indians
SOCCER TEAM: Who cares
Recent Activity
11/7/1998 So much talent on this team, such a painful loss. It was devastating.
The entire financial structure of baseball is completely broken. Until a solid salary cap maximum and minimum are in place the game is going to continue to decline. What is more fun to watch the NFL, or MLB? Players in the NFL have to play hard every game or they are done. While players in MLB can sign one of these ridiculous deals and just hang em up. Quit taking care of their bodies. Quit playing like their future depends on it. A real profit sharing system like the NFL has is the only way the league is going to be fair and competitive in the future, IMO.
Coach Ryan always has his guys wresting at their peak going into the NCAA tournament. Ohio State will probably finish in second place this year.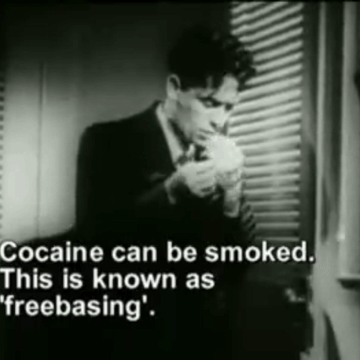 NO WEEKEND SKULLY?
Sorry QCB. I just get sick of seeing the same thing over and over from the grammar police. It was prob a little over the top. It was the 3rd one I had seen on my favorite forums today though. I will claim temporary insanity.
I kind of feel like he can't miss on this decision. If he comes back he could be a #1 pick overall. Hell , if he takes part in all of the pre draft evaluations, he could be #1 this year. I know it would kind of suck being stuck as the king of campus for another year. I really want him to stay, but the risk of injury is definitely real!
BuckeyeYankee, It must suck living life being such an "asshole" or should it be "ass hole" or "ass-hole"?
Mitchell , Hilliard, Browning - Harrison is always out of position and away from the play. Borland does not look good this year period. Bill Davis has to go. The LB's are horribly coached. I have never seen a staring linebacker group in the NCAA have zero tackles.
He would never come to OSO anyway. OSU doesn't allow it's coaches to have sleep overs with teenage boys.
Well thanks for linking us something that tells us something about it.
The linebackers as a whole played terribly in this game. I really focused on watching them. They didn't complete the primary task for which they are responsible, containing the second level. I see a field that was left wide open on the second level almost every single play. Harrison in particular is always out of the play and out of position. The linebackers bite on garbage routes and fakes. Mcsorley could of ran the ball even more then he did. I didn't see any type of spying him until the last series. Horrible coaching of this unit. A junior pee wee coach could teach these linebackers to stay home.
You could try and assemble an entire collection of Hooker trading cards. I have the entire 2015 collection myself. So what if you have to talk to a few hundred homeless people to acquire them all. You will have an amazing time doing it.
I remember the OL because he was very vocal about them pulling the offer. I also recall that 8 recruits from the Hoke class were no longer attending TTUN. Many believed that Harbaugh had pulled some of their scholarship offers as well. All teams do it at times, just usually a lot cleaner.
Or they could just do what TTUN always does and not honor some commitments and go in another direction...
TTUN was at one time able to beat high school teams. I really don't think they can anymore.
Nobody thought that Nathan Tomasello would win a Natty as a freshman. You just never know when a kid is gonna catch fire.
MENSA may throw Texas Tom out of their organization!
Chris Carter and Bradley Roby. I just can't go for a kicker.
105-0
Dobbins and Webber combine for 8 touchdowns and Haskins throws for 7.
Why are we even speculating on this? This will all be hashed out in court. If all that Courtney Smith says is true, then you have multiple police agency's, in multiple states, that really dropped the ball. I know for sure, in Ohio that charges do not have to be signed by the dv victim. Police officers can take what they view as evidence, such as bruises, cuts, stories, to the prosecutor, and the prosecutor can charge the suspect even if the victim does not want the suspect charged. People are often convicted of domestic violence without the testimony of the victim. Often times domestic violence is a 2 way street, especially if both parties are alcoholics, addicts, etc. I am not saying that the Smith's are afflicted with these illnesses, but I am sure that will all come out in court. One thing that I saw in Courtney's text messages that really stuck out to me was that Temporary protection orders are very hard to get from a court. She said that you must be in imminent danger for your life. That is just not true, at least where I live in Cleveland. They are almost always put into effect, even if the person who the order is being placed on has never been Domestically violent (just for fear of potential domestic violence). They will usually put the TPO in place at least until a hearing on the order can be held in domestic relations court. Something about this whole deal just doesn't add up.
Not true. Cities have sued people who abuse 911 to be able to not respond to calls.
Schiano wasn't here in 2015.