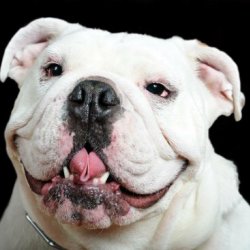 TTUN@SS@SIN
---
Cleveland (via Cleveland)
MEMBER SINCE June 04, 2014
I am a vehement fan of THE OHIO STATE BUCKEYES football, Wrestling, and basketball teams. I live in the city of Cleveland with my wife, 2 children, and 2 English bulldogs.
Favorites
SPORTS MOMENT: Watching The OHIO STATE football team win 2 national titles.
COLLEGE FOOTBALL PLAYER: Eddie George
COLLEGE BASKETBALL PLAYER: Jimmy Jackson
NFL TEAM: Cleveland Browns
NHL TEAM: Columbus Blue Jackets
NBA TEAM: Cleveland Cavaliers
MLB TEAM: Cleveland Indians
SOCCER TEAM: Who cares
Recent Activity
I thought this was the where is spooNer thread!
I love the style in which he records. Very cool to see him putting it all together. Great teamwork with himself. Lets hope he does that on the line as well.
I have known several people who have lost their lives to this, including a healthy 40 yo with no underlying conditions. So you are blessed. Please stop smoking! Who is the most annoying poster on 11W?
Who could down vote this?
I love the depth that the Buckeyes have along the defensive line. The freshman this year in Henry and Cowan are big boys also, so the battering rams are gonna keep coming. Nothing like wearing down an offense by being able to constantly change out your DT's!
RB4 *Now this is a list, I could listen to anytime!
Best Damn Developmental program in the Land?
MGO blog is always good for a laugh!. It is like ground hog day! Those tales of Michigan's academic brilliance while battling The OSU bagmen for recruits.
I can appreciate the situation and what needs to be done. However, I try putting myself in the shoes of wrestlers Kollin Moore and Luke Pletcher (and I am sure several other athletes from different sports) to go out as seniors who were both favored to compete in the National Finals for NCAA championships. I just can't imagine a lifetime of work to get to that moment, then not getting the moment.
Why don't you let this kid get into the league and get adjusted before you say he is the best QB in the North? I mean no question he is a fine young man, and a great High School and College Quarterback. He definitely gives 100% effort and thus far has made the most of his potential. This is the NFL we are talking about here. The League that has chewed up and spit out many a QB that looked to be in the exact same position as Joe Burrow. I hope the kid has an amazing career, but please lay off of the best Qb in the North Expectations.
Ohio State always has their guys peaking at seasons end. I have learned to write off their early season performances.
Great comparison with Sasso and J.Jaggers. Maybe more what people expected out of those 2 versus what they got. Sasso has a legit chance to stand on top of that podium at the end of the year. He has that motor that never stops.
I was a big Jeff Okudah fan, now I am a huge fan. Live well young man and pass it on.
Kid looks like a college senior right now!
What about Drew Brees? Dude was a world beater for 3 years. If he redshirted and went the five route he would of been up near the top in passing yards. And Purdue----- enough said.
Even if you can't get into his Band's music and song's, everyone should give his solo work a listen. He has some of the most amazing cover songs ever produced. To name a few Prince's Nothing compares to you, Beetle's A Day in the Life, Michael Jackson's Billie Jean, John Lennon's Imagine, And a crazy rendition of Metallica's One Lyrics/ U2's One Music.
The title pic is absolutely priceless. A pic really can tell a tale! Hahahah LMAO!
Remember when you used to get a discount for buying the 10 pack of tacos. Ahh. those pre pink slime days were epic.