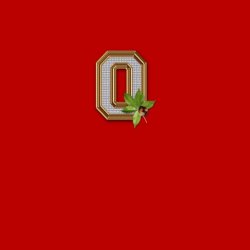 TSparky
---
MEMBER SINCE January 22, 2014
Recent Activity
No That is all
I don't think it's harsh. Yes they are kids but this is when they learn to be adult. Many of the same age are fighting and dying so we have the freedom to watch the others play football. Best of luck to him but yeah, he blew an opportunity that most can only dream about.
Much love Simba, now go rewrite some NFL records....with Miami Oh, and Cam Newturd sux.. that is all!
THE.....Nation !
Yes...already stated he would I believe
Love him, hope the best for him and will root for his success. Im old school however, and I do not agree or like his decision. I understand his reasonable reasons, but do not agree. Go get paid and have a great career Nick. I'll be one of the first to "O-H" when you sack an NFL Qb
Im not griping and lmao thinking the committee cares what the fans think. We are lucky to be going to the rose and I'm happy we are. We did not have a top 4 season and we sure didn't look better than UGA during the course of the season. I wish we could have gone to the cfp but we did not do what was needed to get there.
We lost to a 6-6 team, in conference. We played poorly against other unranked teams, in conference
We are lucky to be 6. We didn't deserve it last year (although I do think we did over bama), and we deserve it less this year. No issues with the rankings this year. We beat ttun. Won the B1G and are playing in the Rose. Good to be a Buckeye. Next year don't lose to a 6-6 team and play good football the majority of the time and we'll get in.
I laugh and feel sorry for the snowflakes on here that want to go to their safe space and avoid the playoffs.
Apology needs posted for Sam. This is a fun thread but needs to be done right.
I get it but not my cup of tea. GO Bucks!
I get it but not my cup of tea. GO Bucks!
Glad to read some sanity for once. Buckeye Nation is spoiled. I would like to see the coaches take a more old school approach. Tell the media how bad we are always. Quit feeding the (entitled) pigeons
I don't mind the occasional alternate but this does not even resemble ohio state. Looks more like Texas tech. Not a fan of the black uni.
Yuk
Hope he gets in trouble for knocking the piss out cry-brady and then does great for them in games even though they lose ;)
It is very relevant because it will influence decisions made by the cfpc. It is a staple of college football. I dislike the order all the time but I know it is better for any team to be ranked and move up these rankings. It's just another glorious part of college football.
Bama passed us for most weeks #1 in ap poll That sucks but keep us at 4 all year. Love the doubters
Silence cannot be misquoted
I am all in on Haskins but he has started one game. ONE! And against a less than formidable opponent. Even if he lights it up all year he may not be ready for the NFL. Most QB's do not live up to draft status once they get there. The more years he is with us the better the NFL career he would have imo. As Parcels would say "let's not anoint him just yet"!
You really think this tabloid shit will go anywhere and even if it were true what the hell does any of that have to do with UFM and OSU? Bat shit crazy woman and POS Mcturdy are the sources of this.
Based on all available public records, statements, interviews and common sense, coach will be back soon.
That's the one i was referring to. Love it! I see now that the new one just has regular size stripes. I like the wider ones with the chrome.
I am not on the cocaine white train. This chrome helmet is one i did like, especially with the red unis. I'm buying one for sure. But i could have sworn that I had seen this up for sale before?