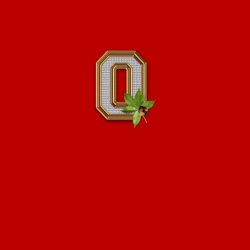 TSparky
---
Member since 22 January 2014 | Blog
Recent Activity
Duh....Gene Smith hiring UFM. Best in UFM era imo :)
Count me on the side that football is a choice. Smoking and drinking can kill you yet millions still choose. I'm all for safety being taught and the senseless targeting being strictly enforced. The risks are known. Play or don't play, it's a choice.
Comical. Smith is going no where.
Those bashing Zack Smith seem to be lacking understanding.
Curtis Samuel was a first-team All-American in 2016 after a 74-catch, 865-yard campaign;
In each of the past four seasons he has had multiple receivers earn all-Big Ten Conference accolades: Samuel and Noah Brown in 2016, Michael Thomas, Braxton Miller and Jalin Marshall in 2015, Thomas, Evan Spencer and Devin Smith in 2014, and Smith and Corey "Philly" Brown in 2013.
His wide receiver unit has produced three team captains: Brown, Spencer and Miller; and
He's had a receiver – Smith – lead the nation in yards per catch (28.2 in 2015).
The Ohio State receivers are reaching the NFL as well. Samuels was the third Ohio State receiver in the last three years to be drafted in the second round, after Devin Smith in 2015 (New York Jets) and Michael Thomas in 2016 (New Orleans). Thomas had a terrific rookie campaign with the Saints, leading all rookies in the NFL in receptions (92), yards (1,137) and TDs (nine) while his 92 receptions was second-most in NFL history for a rookie.
Additionally, Braxton Miller (Houston, 2016) and Noah Brown (Dallas, 2017) were NFL Draft picks and Corey Brown is now a three-year NFL veteran. Jalin Marshall spent the 2016 season with the New York Jets after signing a free agent contract.
Smith has received numerous accolades for recruiting, including being named the 2016 Scout.com Big Ten recruiter of the year, a 2015 and 2016 Rivals "top recruiter" and the 2014 Big Ten recruiter of the year by both Rivals and Scout.
And Smith is the grandson of former Ohio State head coach Earle Bruce
Undefeated season, Made 2 of 3 playoffs, national championship, 61-6....
yeah.....I'm on the Zach Smith can stay as long as he wants train
Highest winning pct. coach in the game!
<mic drop>
Simply one of the best videos ever!
Thank you for that.
Yes a whole article about kickers and I'm thankful for it. So important to have talent at these positions. Other positions mistakes can be hidden and most often overcome. One mistake here is magnified and could cost you a season.
Forgot the pistol team national champions
3:30 for all games we should win easily. Night games for big match ups and THE GAME should forever and always be high noon!
I was there. Atmosphere great. Unis horrible
The black unis sucked. That is all.
Dolphins need a center. Pounce is hurt all the time
Just further proof conference nuthugging is stupid. Conference strength is largely a myth. Either your team is good or it isn't. Good teams have bad games and lose to lesser opponents. What conference they are a member of has little to nothing to do with post season success. Just as "sec,sec,sec" was stupid so is rooting for B1G just because it's the B1G. I consider it a good day when wisky, pedo U, and Sparta lose. And of course scum losing to anybody is like Christmas morning. Go Buckeyes and to hell with all the rest.
I know this cracks me up. One of the most accurate passers in cfb. One of the greatest qb's in Ohio state history. https://www.google.com/amp/www.cleveland.com/articles/19411088/jt_barrett_rankings_on_four_oh.amp?client=ms-android-samsung
Hilarious people trashing on the guy already. Absolutely zero reason not to trust Coach Meyer and what he's doing. Zero. He expanded on the greatest time of Buckeye success in history.
Nothing wrong with all the emotional reactions. So far final decisions are reasonable. Let's hope the ones who are actually guilty do not get the Joe Mixon treatment.
Who knows how this kid works out. Torrence was going to be the second coming. And I would believe more that Urban going there this past week caused Harbum to alter his recruiting and stay home to keep him. In Urban I trust
What? Any opportunity to bash scUM is a good one. Don't like the topic then don't participate
Record and remember all this while you can. Having Urban will not last forever. Truly blessed to be a buckeye
Cool. Bet we get them for the scUM game too
Wisky is 14-3 under Chryst and victories over LSU and Sparty this year, both away from home. Don't under estimate Wisky
Wisky will change your mind next Saturday
He also said that he could do the same if he got in so no. ..that is not being fair
I know recent hasn't been as good but he earned "big game bob" for a reason. A national title and 9 big 12 championships is nothing to sneeze at. They are motivated by being the underdog and proving Houston was a fluke. I like our chances but we must bring it. ZERO turnovers
With our talent, recent history, Urban Meyer, etc. It is easy to see how writers from all across the country would rank the way they have. No issues with it other than scUM is not logical at all