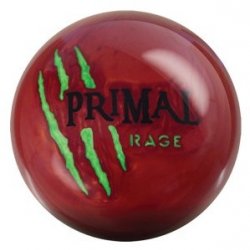 TShell
---
Ohio
MEMBER SINCE August 24, 2015
Favorites
COLLEGE FOOTBALL PLAYER: JT Barrett
COLLEGE BASKETBALL PLAYER: Aaron Craft
NFL TEAM: Oakland Raiders
MLB TEAM: Atlanta Braves
Recent Activity
The Ft. Wayne NBA G-league team is the Mad Ants for Anthony Wayne
I don't think it was as much of an upset as the announcers did. I muted them in the first half after they slobbered all over everything Auburn did. A mundane Minnesota run to the outside that went for no gain on the first drive was evidence that they would not be able to do anything against the superior athletes on the other side. During halftime I turned the sound back on to see if it got better. They came back absolutely shocked, flabbergasted, that Minnesota had a 7 point lead. Yet, they don't have Herbie pick games he's calling so he doesn't seem biased. It might as well have been a Homers broadcast today...
I hope Auburn changed their uniforms at halftime. They had to be soaked from the announcers slobbering all over them. Might need to change after 3rd quarter too.
713
If you click on the link that takes you to the overtime site, there's some pants that look like the tOSU block O all down the leg. That logo above should be fine. But, if no one told me it wasn't from somewhere else, I would have definitely thought those were Ohio State pants.
Yep. And maybe we already got our loss out of the way when everyone was expecting us to be #1 as long as we beat Minnesota.
The rim can be more or less forgiving at someone else's house. The size of the arena or how close the seats are can affect depth perception.
Uhh...
I disagree. I would be in favor of that comment being auto-populated into every thread. There is never a time when it is inappropriate.
That was a super fun game to watch with no real rooting interest. I was mildly pulling for USU since I picked them in the bowl challenge thing, but I usually end up pulling for MAC schools to win their bowl games too, since we end up playing a fair amount of them OOC. Both QBs were awesome in that game.
I almost can't stand to watch Joey anymore. He gets things blatantly wrong, and repeats them over and over. In the final selection show he kept going on and on about how "all the metrics" were in favor of LSU all year long and he was confused at how they kept flip-flopping with us. When, in reality, it was basically the opposite thing that was true. All the "metrics" had OSU as the #1, some by wide margins. I think LSU had strength of record (with us right behind), but strength of schedule and all the forward looking things like FPI, SP+ and the like had OSU #1. LSU just had (arguably) the best wins, but are UF, UGA, Bama, Auburn really that much better than Wiscy x2, PSU, TTUN? (Then add Cincy, 8-4 IU, conf champ Miami, conf champ FAU and compare to the rest of their schedule.) Plus there was really only 1 game that we even had to think about the possibility of losing as it was live, and even that one was won by more than a 1 score margin. We played overall a better schedule and put a beat down on it.
Well, north is up if you hold a map vertically. Maybe that's what he meant? That's the only logical explanation, because every other option does not make sense to a rational mind.
I think this is the list. If they allow an amalgamation of Chase/Nick/Joey I'd go for that too.
What we do know is that OSU was #1 after beating PSU. Since then, we have beaten another top 15 team on the road (ranked close to Bama) and another top 10 team. LSU beat an unranked team and a top 10 team. I would not be surprised if Georgia drops below Wisconsin, or at least close to them. Both of those teams beat some ranked teams, lost one stinker, then their only other losses are to #1/2. Wisconsin actually looks like they are capable of playing offense, though.
I can't stomach the CBS games. Absolutely horrible. Danielson makes me feel like I have to shower to get off all the slobber that comes spewing from his mouth.
Don't know why they had to think about it so long. Take the lead with under 5 min left, get 1 stop and run out the clock. If you don't think that you can stop them, you can't get enough points right here to make it worth the risk. Even a TD + 2 and you're still only up 6.
Cincy driving for the lead, 5 min left
That was such a bullshit hit. Wish they would suspend for more than just 2 halves.
Badgers scored by accident last time. No accidents this game. Dobbins goes for a buck and three-quarters, 3TDs. Chase gets another 3 sacks. A pick by Okudah. 42-0 good guys.
Taylor by 4
Humans are biased by their preconceived notions, and cam easily be influenced by each other as well. It's been pretty evident in the polls (AP/Coaches) that they tend to "correct" themselves once the CFP comes out. If they see the committee is way off with where they have had a team, they tend to move in that direction in the following polls. That didn't happen as much before the CFP when there was much more poll inertia. Teams didn't tend to move much unless there were losses.
There is no more "call stands" for targeting. It's either fully confirmed or reversed. That's probably the best thing they could have done with this particular rule.
There are now transitions contact lenses (since earlier this year). I've had them since they came out and they aren't bad. They don't get dark enough to prevent the need for other sunglasses though (and they don't claim to, you're supposed to have UV protection for the whole eye, not just the part the lens covers). I was having some issues with the lights and computer screens at work. These seem to be just enough to reduce the eye strain.
Disagree. That gives everyone a chance to watch it (that wants to, anyway). The same idea for why Fox has been putting their best games at noon. Less competition for eyeballs.
Wade being out could have been a big part of both ends of the problem. They were able to get the ball out quickly, especially to the guys that Wade would have been covering, because he wasn't right there blanketing them. And we weren't able to get pressure because there were open receivers he could dump it off to before anyone could get to him.