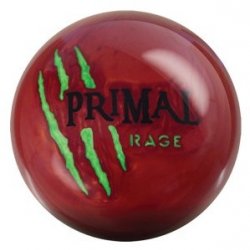 TShell
---
Ohio
MEMBER SINCE August 24, 2015
Favorites
COLLEGE FOOTBALL PLAYER: JT Barrett
COLLEGE BASKETBALL PLAYER: Aaron Craft
NFL TEAM: Oakland Raiders
MLB TEAM: Atlanta Braves
Recent Activity
Or sinkhole. Or sinkhole followed by meteor.
Offense will be similar to the past couple weeks. Fields will have a solid if unspectacular day. A pedestrian 4TDs and around 300-350 total yards. Run game will be similar, around 225-250 and a couple TDs with Teague getting one of them. D will be good, but give up maybe 13 points or so. Final prediction 45-13 good guys.
Army will play keep away too long for the over to hit. I think they cover but Michigan still wins a low scoring game. Probably no 100yd rusher again. Either the run game looks fixed, which in that case it shouldn't be a game and the starters come out early, or it doesn't and it's a slog again with around 3-4yd/carry. I'd put my bet on a tough running day where the team as a whole gets decent numbers but nobody has particularly great rushing stats. Fields will be fine, not super amazing totals but not bad either. Maybe around the same yardage as last week with less TDs. Still flag problems. Not as bad as last year, but not great by any means.
Okudah deserves some praise too. He was excellent out there on Saturday.
I have no idea about the quality of their offerings, but their commercials were top notch!
We always have 1 marquee game in the non-conference slate. Has been that way for a long time. I'd complain if this was the whole non-con schedule, but having ND there makes it tolerable. I'd like it better if they'd do 1 top tier game (like they have been), 1 middle tier like a good AAC/MWC team, or a middle tier power 5 team, then another along the lines of these teams as a sort of "pre-season". (Would be preferable to keep the warm-up as a somewhat local team, like the several MAC teams in close proximity) As it stands though, at least we challenge ourselves with 1 good team out of conference every year. Most others can't say that.
I'm impressed with your multi tasking abilities
One of these things is not like the others
Ehh...he jumped, helmet first, directly into the guy's chin/face. Pretty much textbook "don't do that".
I did see that Utah got probation for something
/end thread
I could go for a 77 points on the board, easy FG on 4th and long, FAKED for a TD then go for 2 to make it 85. Just cuz...
I get it, but I don't have to like it. I want to watch the guys I've been cheering on for 3 or 4 years have one last glorious victory lap on the field. But, I totally understand why they do it, and I can't say that I wouldn't make the same decision if given the chance.
My comment was a reply to the poster above that said something about ESPN spinning it to somehow make it look like a positive for SEC teams. A joke, really.
It's impressive how SEC teams compete nationally with the general lack of intelligence their players have. /s
Yeah
It depends on division movement, but yes it usually is the case. I remember them being Division 4 when I was in HS. Big powers in the conference, and also several others that can pop up with great seasons here and there. Coldwater, Delphos St. John's, St. Henry, Marion Local, Minster, Versailles, Ft. Recovery, New Bremen have all had some recent success. Not so sure how things have been going recently since I haven't been following too close for a while, but Anna was a pretty good team before joining. Back in 2014 there were 3 state champs from the MAC, divisions 5, 6, 7, and 3 more teams were in the playoffs. Sadly, my alma mater is not listed above. We were usually the whipping boys for those other teams. Except for one magical year just after I graduated, we went 8-2 with the only losses to 2 state champions (Coldwater and Marion Local, only 1 loss combined between them, one beat the other) but still missed the playoffs.
*tags in It's psoriasis -got your back
Could be in any number of products. Supplements are not regulated like drugs, they don't have as much oversight as a result. https://www.accessdata.fda.gov/scripts/sda/sdnavigation.cfm?sd=tainted_supplements_cder That link has a non-exhaustive list of some tainted supplements that have been pulled from the market due to containing stuff that is not legal to be there. Steroids and ED meds are very popular unlabeled additives in the shady side of the supplement industry. I didn't find ostarine in that list, but it would follow the same logic. They try to boost sales by making a product that actually works, because if they would go with just what is listed on the label it wouldn't be nearly as effective. People are going to seek out what works. If you put Viagra in an "herbal" ED product, it'll do the job. Put steroids in a muscle building supplement and it'll work. It's like whack-a-mole for the FDA. They hammer one company but another (or the same one with a different name) pops up with the same product. Not saying this is what got them in trouble with the tests, but I wouldn't rule it out either.
Pharmaceutically, a drug is considered "out" of your system after 5 half lives. It's not entirely gone, but usually it's to the point that it will not be effective or very easily detected at that point. 1- 50% 2- 25% 3- 12.5% 4- 6.25% 5- 3.125%
Thank you for the first period. Without that one, it could gave gotten wierd.
"So, Brad...anything you'd like to tell me? Anything new with you?" -John Calipari, probably.
Musberger just gets on my nerves, and I can't really explain why. He just does. Not as bad as ESPN's baseball crew now, though.
"The student-athletes are in complete agreement that PEDs have no place in collegiate athletics. In this case, it is our strong belief that no violation occurred." See, also: We got caught but we agree that other guys shouldn't be using that stuff. So, go punish them!
Yep. I don't want to lump all the athletes together, there are certainly those that deserved their scholarship and made use of it. But most of the guys in that dorm I rarely saw going to any classes. Most of their time during the day was spent playing shirtless "ping-pong" where the goal was not to score by normal rules, but by seeing who could make the biggest welts on their opponent by hitting them with the ball.