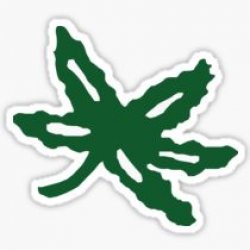 TresselforPres
---
MEMBER SINCE September 09, 2017
Recent Activity
Especially to break those records
If Day wins a championship coming off of the drama-filled last year and the fact that this is his first full season, he is the god damn man
Watching Connor Cook grab that trophy from Archie like grabbing a beer from a bartender still makes me wince today..
Edit: Wrong post
Pretty sure I shook his finger, dude is a straight up tank. I asked about Justin Fields and he said he was the real deal!
I know this isn't the right place but I just met Larry Johnson at the airport, super nice guy and even greater coach!
College football 2019: Where if you are a really good starter you leave early for the draft, and if you are a decent backup then you leave early to go to a different school. Lots of moves being made
"Hi, I'm a student athl-" "HERE TAKE THIS IPAD. AND THIS 24/7 BUFFET. AND MY WIFE!" Just messing, love y'all unpaid athletes <3
Always could tell he was a special talent. Do great things JDixon!
A clear lack of offense and toughness. Penn State attacks - or rather punishes - their opponents. Probably a result of Cael and just the talent they've had teaching the new talent tricks of the trade
Swung and hit a homerun twice
With the way the college football media and fans are about wanting a player to marry their daughter one second to their head on a silver platter the next second, I would take the money and run.
The current playoff system has built about 6 teams who have turned into recruiting powerhouses, and left everyone else the scraps. By expanding the playoffs to 6 or 8 teams, you are allowing some of the less fortunate teams to become playoff contenders and hopefully lessen the parity in recruiting TLDR: Bama needs kicked in the balls because they be hoggin all them 5 stars
Can't believe the media was considering this guy for Heisman over Haskins just a few months ago..
Our expectations remain high with you too, Gene Smith.
And just like most news channels, I'm no longer watching ESPN if I can. Shit is too biased nowadays
"I always try and be humanistic with people" Confirmed android. And this particular model needs replaced with Urban
New No 3. Don't lose to Purdue
Hey Alexa, teach me to coach college football
Completely understand why we could be left out of the playoffs. Not being ranked in front of a 2 loss SEC team with no conference championship title is the problem. I don't care that they had to play Alabama, tough shit that's the luck of the draw.
Play a half --> Take a bow, let Tate mop up --> Win Heisman --> Cash NFL paycheck
And a team that is their own conference
Literally everything you post on here is idiotic, but this post takes the cake. Not only does putting OSU at 6 disrespect the team and Big Ten, it sets a precedent for the future that 2 losses as an SEC team is better than a 1 loss Big Ten team. The committee uses stats to support the teams they want in, and "eye tests" or "best teams" or "arbitrary rankings" to rule out the teams they don't. The committee has failed to show no bias, and we must demand a 6 or 8 playoff system now
Sounds like the way you would handle it if you planned on leaving and didn't want to lose recruits/focus for Northwestern
Haskins is good, but he's no Drew Brees.. /s