Tresselball4life
---
MEMBER SINCE August 30, 2015
Recent Activity
Him and Dawand Jones could put a buffet out of business.
6'5 center is a good size.
The playcalling is Baldwin's strength. If he wins, then so be it. He kind of has that Todd Boeckman throwing ability.
Sheffield has to just send that image to all the NFL teams
Andy Isebella is from Cleveland Ohio.
Haskins and Prince have the same 40 time.
Why the fack did we not us Terry or Parris for punt or kick returns. No one can catch them with descent blocking.
Announcer. "Everyone at Ohio State is fast"
LOL. You haven't seen Parris Campbell, Kendall Sheffield or Terry McClaurin yet.
Terry always had those big biceps which made him look like a Linebacker.
Dawand Jones reminds me of Oliver Miller.
Reclassify him to 2019 and immidiately enroll
I hope with the running back drought that Ryan Day goes visits Michael Drennen and gets him to commit. In 2020, a freshmen RB will likely get plenty of touches.
Dontre Wilson played his freshmen year and put up great stats. Sophomore year, he broke his foot and Jalin Marshall took over. After that foot injury, he was never himself again.
Breese's highlight tape is unreal. He is bigger and just completely dominates. Not sure if the competition is weak but he just makes the opposing team look like they are on JV.
A five star by scout.com. He was 3 and out. Just remember him outplaying Dontrel WIlson and taking over the spot.
Better hide your daughters and sisters while Freshwater is in town.
Mcall keeps putting himself in the doghouse on punt muffs.
Saunders could end up being a Hunter Renfrow. He played till he was 23. Burlsworth Trophy in the making.
No Bosa or Zeke. Another Stephen A Smith type of information being given out.
He runs like Shane Falco and throws like Johnny Utah. RIP TTUN.
Looking at his Georgia highlight tape, he runs like Braxton and Pryor. Throws like Smith and Haskins.
I use to watch his show for years. One day, I started to notice he was losing it. Now I am sure he lost it.
At this same moment 200 miles north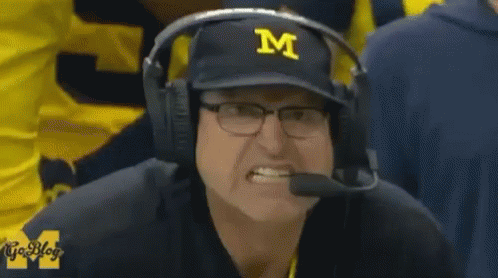 Doug Nestle <<<<<< Dawand Jones and Enokk Vimahi