Tresselball4life
---
MEMBER SINCE August 30, 2015
Recent Activity
I looked at the box score and he had 139 yards. He just dominates.
The way things look. The number 4 seed is likely Alabama, Oregon, Georgia, or Oklahoma.
I would rather face Clemson while they are on a down year.
I dont know if Oklahoma has a good game today. Maybe if they win by 1 or 2 touchdowns, I would take them out of the top 10.
Trey Serman just ended his season. He had a knee injury similar to Nick Chubb
I can't believe there are down votes. Joe Burrow is a feel good story. He was going to end his career at Ohio State as a backup. He transfers and joins a head coach that was passed on by USC and a running back who was 5'8 and passed on by everyone.
I was rooting for Joe Burrow when he wore Scarlett and Grey and I still do today because he gave Ohio State everything he could but he got passed on. He ended the day saying he had dreams to reach the point he is at now but in a different jersey color. You all know which jersey color that is.
I'm celebrating today and will figure it out later
I wish they saved this play for another day. I love it, but it should be kept top secret.
Nice observation. Troy Smith also but #10
If Gus Johnson starts talking about Zach Harrison pregame then its check mate.
I suspect Togiai or someone else steps up.
In 10 years the playoff format may change. Who knows if teams on the future schedule will want anything to do with Ohio State.
His biceps caught my attention.
PSU fans and players will eventually get tired of him using the term elite and how PSU is not elite.
He wants Elite, then he needs to go to USC.
Thanks for the history lesson guys. Emory Jones does look more of a Braxton Miller on film than Fields. When you look at Jones in Florida, he is a run first pass second QB which is what Urban likes.
Still confused on how Urban did not even offer Fields out of High School. Every year Urban would go after the top dual threat QBs in the nation. He somehow skipped Fields. I remember watching the Elite 11 and seeing him committed to Penn State and I felt sick. Glad he is a Buckeye now.
Justin was stating the obvious. Due to the heavy rain. Ohio State took a run more approach vs passing.
I have watched every single TTUN game this year. Shea Patterson will gift OSU the victory.
Are these official stats or Gus Johnson stats.
Bye Week. But I agree. Chugonov showed some real skills the way he handed that ball off.
The only bad news is a bye week. Also good news so Justin Fields can get some rest.
This seems like a Bin Victor type of game where he just makes a crazy play and it makes the highlight reel for a week.
Refresh everyones memory.
1. The catch and score vs Penn state last year
2. The catch and inzone dive vs MIchigan state.
Tathan and Eddie George to start their own cooking channel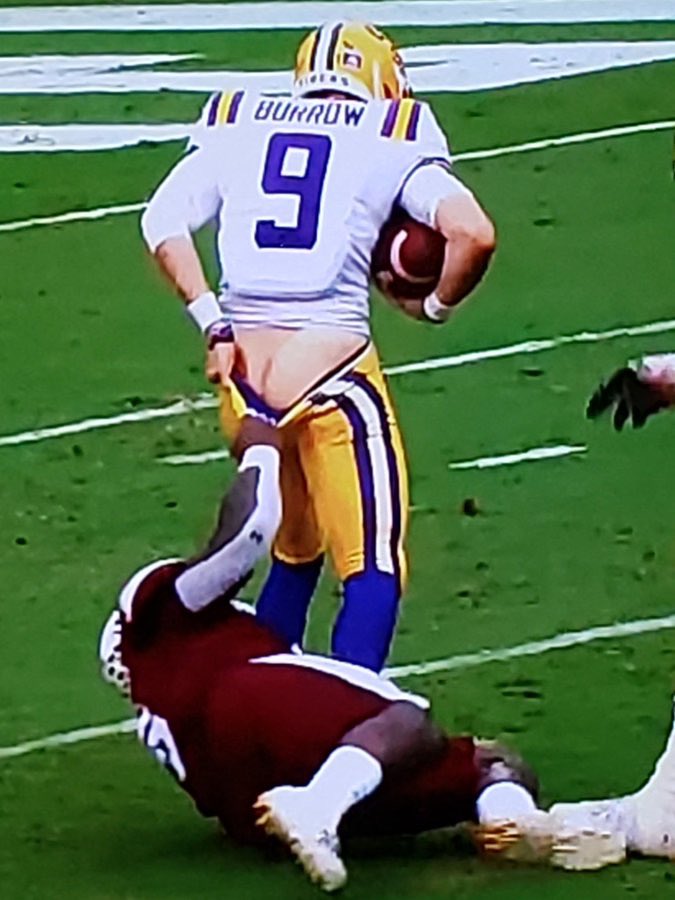 I think Joe Burrow being the front runner for the Heisman at this time helps Ohio State with QB recruiting.
A multimillion dollar contract to coach the cowboys. I would.