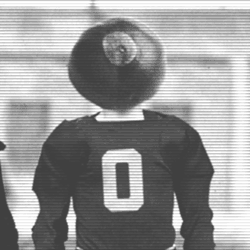 traveling buckeye
---
MEMBER SINCE August 31, 2014
Favorites
NFL TEAM: Cincinnati Bengals
NHL TEAM: Pittsburgh Penguins
NBA TEAM: Boston Celtics
MLB TEAM: Cincinnati Reds
SOCCER TEAM: Sunderland F.C.
Recent Activity
191
We will also need Boise State to lose 2 games during that time, or they will take the all-time lead, And they don't lose that often. But as long as we are ahead of blue, i'll be happy.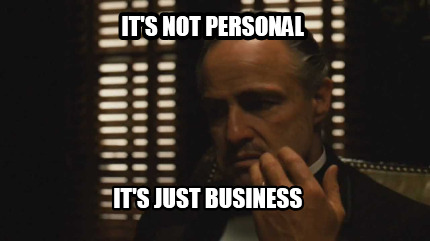 I'll be rooting for a lightning storm, similar to the one that cancelled the First Responder Bowl. And then, because of the draw, And the new rules that i just made up.The National Championship will fall to the highest ranked team to actually win their bowl game. Making the Buckeyes the new National Champions.
Have you guys checked out winsipedia? it will help you out with the numbers as well as showing the rankings for all relevant categories. http://www.winsipedia.com/ranking/all-time-record
If not for the 4 Rose Bowls missed due to playing in the National Championship, and to missing last years Rose Bowl due to bowl rotation, We would be at the top of that chart. I hope this run continues with Day.
You only need to go back to the Purdue film, to see the flaws in the scheme. The defense did a great job on first and second down and forcing third-and-long only for it to be undone by penalties and big plays with the linebackers up at the line of scrimmage.
Great point! It wouldn't require a major change. They have shown that they can play cover 4, various zone schemes, and man to man. The trick would be to mix it up, so that the pre-snap reads weren't so easy for opposing QBs. In addition to pulling the linebackers off the line would be a good start. Next, since the middle of the field is the weak spot, bump the receivers at the line of scrimmage, but bump them to the outside. the field gets a lot smaller and the sideline is an extra man. This not only give the D-line more time to get to the QB, but it allows Linebackers and safeties to react better the run or pass. It may not stop teams from completely moving the ball, but i'll bet those chunk plays go away.
Urban - On whether linebackers play too close to the line: "We are looking into that."
Jeff Brohm - I thought their linebackers were good players, but they were up at the line of scrimmage quite a bit. If you could get past that first level, there was a bigger level in between them and the safeties because they play up so far."
Kirk Herbstreit - "The linebackers are out of position and many times walked up to the line of scrimmage pre-snap and almost taking themselves out of the play because they can't scrape left to right against the run," Herbstreit said. "The safeties, then, are taking a lot of poor angles in run support. Instead of a gain or 8 or 10 yards where the safeties are out of position, it's a 50-yard touchdown.
James Laurinaitis - When you consistently put your linebackers up at the line of scrimmage you limit there ability to react to plays. Every single time.
Look into it, But i think the consensus is in favor of linebackers too close to the line, work on it now or we can ask Scott Frost in a few weeks what he thinks about the linebackers positions.
What bugged me the most about the Purdue game, Was their ability to run a sweep and make the corner against our D, but some how with our elite speed on offense we can't do the same against their D. I can forgive and forget a lot, if changes are made coming out of the bye week.
I've been talking about this scheme all year, and how it blows my mind, that with the big plays and missed tackles, that they weren't making changes to it. And I don't know their reasons for not adjusting it, I can only imagine what could have been, if they weren't so prideful. Hopefully they make the changes, and we see the team we should have seen all season long.
Nebraska just got their first win, and Scott Frost knows he can salvage his season with a road win over the buckeyes. Hopefully this team gets some fire in them and some coaching, before the huskers come to town. No more mulligans, time to get mean and nasty.
Is Meyer on Valium? And is he passing it out to the players? NO emotion, No anger, No clue! All of the problems with this team lies with the coaching staff. There is no fire in this team, and it starts with Urban. I can understand getting beat on the road by a few points to an underdog (but 29), or even a few losses per season. But allowing a team this talented, to be so unmotivated, is a crime and a waste. Call some people out, get pissed off. This is disappointing, because it was completely avoidable. I hope the players get some much needed rest, and get healthy in the next 2 weeks. The coaches should spend the next 14 days on the couches at the WHAC, no going home until you can put these guys in a position to play up to their talent level.
Bosa - out
Cooper - out
Harrison - out
Jones and Landers playing injured.
Forced 3 turnovers, Allowed 14 points.
The defense is beat up, but did what it had to, to win. Did they play up to the expectations of the fan base? no. Did they allow conversions on 3rd and long? yes. Is tackling still an issue? yes. However any and all frustration from today should be focused on the O-line, and Coaches. On the bright side there were 4 receptions by tight ends and only 36 penalty yards. Cant fix it all at once, just have to keep working , and improving. Get some starters back next week, get a win, and then get some much needed rest.
I think it looks good. It looks like they did a blend of the 21% and 12% floor design, so that would make it 33%, which beats out the one that won at 22%. Yeah i get it now!
I was in NYC last year when the Buckeyes played Minn at MSG. I had never been to an OSU basketball game, or to MSG, so i thought why not. It was a great result, and i had a good time, but i wouldn't travel all that way just for the tournament. Chicago and Indy have a lot to offer, and the travel makes much more sense for actual BIG fans.
As it stands today, It's still a quality win. They hung around late into the 4th quarter with an OSU team that beat Penn St by 1. then the very next week they were in the game against Texas till 4 minutes in the 4th. the same Texas team that just knocked off OU by 3. And although Texas Tech isn't ranked they are still a top 10 offense, and TCU just held them to 30 points under their average. They did a great job exposing our flaws, and we need to improve a lot. If they end up playing OU and WV tough, then i think it remains a quality win. A blow out by either one, and then it's a no.
With all the talk of expanding conferences, and the playoffs. What if, instead of playing an fcs team, you just have more conference games? Back when the BIG had 10/11 teams, ( my preferred format ). it made sense to have out of conference, because you still played every team. If you're going to have 14+ teams stuffed in, why not play against most of them?
I don't think we need to expand anymore than we already have, but I would entertain bringing in Texas and Oklahoma to make the BIG West Stronger, drop Rutgers and Maryland and slide Purdue and Northwestern over to the east that would make us the strongest conference and we could Vie for two playoff spots taking that away from the SEC
We will be alright, there is still time to correct most of these problems. The biggest problems I see is tackling, reacting, and coaching scheme. Tackling should be the first and last thing they do in practice, for the rest of the season. Reduce the yards after initial contact, and a lot of the criticism goes away. Next is reaction from the linebackers and safety. The linebackers have to do a better job at seeing the play unfold and reacting before the O-line can get a block on them. The same goes for the safeties. With the corners being coached to watch the receiver's eyes, the safety needs to watch the QB's eyes. I've watched multiple plays where the QB is staring down the intended receiver and the safety is still in a base position. A quicker read of this and the 50/50 balls turn into 33/66 in a hurry. And last is the defensive scheme and play calling. At first I thought it was just inexperience with the linebackers being out of position, but as the season goes on it's looking more like that's what they're being instructed to do. For example having the LBs up on the line to fake a blitz and they don't drop back to base position leaving the slants and curl routes without any support underneath. Also having the tackles running a twist without any linebacker support, during passing situations with 4 receiver sets. This is what gave all those running yards to McSorley once he had to improvise with no pass alternative, wide open gaps. And when they run a twist to open up a blitzing lane, they have the wrong LB blitzing, the wrong gap. Although they did seem to correct this by the end of the PSU game. And lastly with the secondary. They are good at man to man, but when they switch to zone, there's confusion with the LB, corner and safety, on who has who. With the LB taking the under routes to take away the out/comeback pass, the corners and safety have been getting beat, as if they're unsure of who is their responsibility. I hope it doesn't take a close call, against a weaker team before the coaching staff has a look in the mirror. If the team was nothing but 3 star talent, how would you make them competitive? A few tweaks and players getting healthy, and this one hell of a football team. I love the heart, and passion they play with.
270 yds, 3 td, 1 int ( not his fault )
With all that pressure, and being off target at times. Those are pretty good stats, for having a bad night. We know he's great when you give him time, but when the defense is bringing that kind of pressure, the coaches need to have a better game plan for those situations. He did a hell of a job hanging in there. Watching his post game press conference, That was a man sitting there answering questions. He sure did grow up in that second half.
I loved it when Chase young started getting his hands up to knock down those passes. The line getting their hands up more to contest passes, and a better job at keeping contain, and they would be a near perfect unit. They are the best unit on this team, even when a man goes down, it's next man up without missing a beat. I wouldn't trade this line for any other in the league.
I have now relived the drive 15 times. It might be another 15 before i call it a night.