trasch_man
---
MEMBER SINCE August 28, 2012
Recent Activity
*presses play*
*looks away from computer*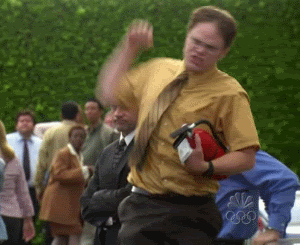 Ranking state criminals, you would think Jeffrey Dahmer would take the cake for Ohio and Frank Clark for Michigan. Seems like it could rustle some feathers too.
Maybe the better thing coming out of The Opening was that some lower-rated guys will get some boosts in their rankings. Certainly McLaurin will get a bump and you'd think Collier will too as he competed in the Elite 11. Great work by all of them who competed!
I would also recommend how clenched one's butt cheeks are during said play. That's how you know it's real.
I think Ohio should claim the Great White Shark as their state fish because why not? It would be the most bad ass state fish of any state. Don't mess with us, our state fish is a Great White Shark.
Look when Saban and Bielema got their wish when we saw LSU vs Alabama for the title game when it was the lowest-rated title game of the BCS era. No one is stupid enough to take away this new-found excitement from a sport that keeps growing. Don't hinder those who are succeeding to drag along those who are not. This isn't 3rd grad field day, adapt or die.
This kid seems well-spoken and intelligent. Oh and I guess his game film isn't that bad either. Good for the young man and good for the Buckeyes, I'd rather have a kid that is jumping at the chance to come to Columbus than one that has to be persuaded and convinced. Give him a year to redshirt and a few years behind a *hopefully* successful JT Barrett and hopefully he can make a name for himself. I'm already impressed with his character though and I'm sure his stars will come up as he gets more offers. Best of luck to you, Stephen!
What happened to the rumor about adding seats on top of the press box a few years back? Did that just go away?
This is spawn of Joe Bauserman's passing chart against Nebraska. His ghost still haunts theses woods.
ABC 6 retracted the story. A lot of credible news outlets don't post stories with such sensitive issues without the facts being slightly less cloudy first.
Unfortunately for the university, it is guilty until proven innocent in the court of public opinion. If this woman is telling the truth, then anyone involved should be booted from the university but even if it's found she was lying or embellishing it won't matter in the eyes of the public. Look at what happened with the Duke lacrosse players.