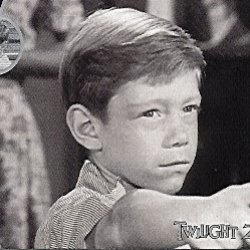 TraptnMI
---
MEMBER SINCE June 25, 2013
Favorites
SPORTS MOMENT:
COLLEGE FOOTBALL PLAYER: Tater Baby and Steele Chambers
COLLEGE BASKETBALL PLAYER: Mr. Jallow, ride the underdog
NFL TEAM: Bengals,cardinals,lions.
NHL TEAM: Phoenix Coyotes
NBA TEAM: SUNS
MLB TEAM: REDS,d-backs
SOCCER TEAM: GERMANY
Recent Activity
There are some nice ribbed gloves available to go along with the masks for extra protection
Is saying 1A and 1B basically lip service for Stellato in case he reads this? I see it as definitely one and two, but who am I. I'd be disappointed not getting Tunmise to line up opposite Sawyer. Apparently we're out of the sweepstakes for Barret Carter. Henderson over Edwards, but not by much. Runs knees high like Dickerson. Edwards that is. Exciting times, good and bad. Stay healthy all! Always look forward to read your shtuff
Hurts hasn't even come close to his potential. I've become over time more impressed with Jalen. Great physical and cerebral presence with confidence to boot. We obviously differ with our evaluations. Young's a game changer, Burrow is not.
Young1. Hurts 2 even if you have to move up some. Gotta be Young.
I'm like instantly,,, YEAH!!! Omg, love it!
Well said. You're correct, experience is King.
Your logic is undeniable and I do agree with you, but it just sounded like you believe Chambers isn't in the same talent pool. Just the small sample we've seen of Steele was impressive against a 1st string D, plus-he did run behind our 2nd and 3rd string offensive lines.
Clear upgrade. I think not. Chambers will give stiff competition
Thanks JB. Really enjoyed the crap outta that.
Malachi Nelson is the real deal already! High ceiling with Campbell but needs work. Ewes is a natural thrower of the ball and just looks savvy and comfortable out there. Nelson looks to be the best of them all and at such a young age, look out.
Is it better than boogerman, a pick and flick adventure or earthworm Jim?
Absolutely Olde! I must say, Zack has taken the #1 spot in bringing the Hurry Up. I hope Birm doesn't mind being second fiddle. You're the best of the best my man.
Ridiculous money. Right up there with the price of surgical procedures. For the love of the game and all that hollow nonsense. I kinda wish the Teamsters had taken a little bit better care of me. Competition = $. I don't like it, but I get it.
They're going to be interchangeable at every position with little to no drop off. Experience is the difference maker for this year. We're going to be cruel to offenses this year without a doubt
I hope you're right. 3.39 ypc. Not impressed
Cooper was a Rb originally, so...
Even if he needs a babysitter
SC is the best of the bunch
Prime's a double talkin, hoggin the joint, no passin, talkin out of both sides of his ass, piece of work. Before he talked to Jeff, he was cutting down Okudah's performance and crowned Clemsons A.J. Terrell as being the best back out there and it wasn't even close he said. Lip service from Sanders to Jeff
I remember watching a Buckeye put up 43, but cannot remember the white boys name?
Would love to see Diallo inject some rim dominance in this one. Let him loosen up those rookie nerves of his.