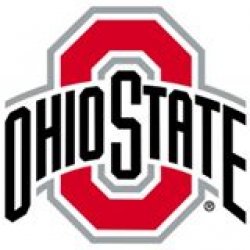 TPMBuck
---
MEMBER SINCE September 28, 2014
Favorites
SPORTS MOMENT: 1969 Rose Bowl / Jan 12, 2015-Dallas
COLLEGE FOOTBALL PLAYER: Jim Otis, Jack Tatum, Byars, Beanie, El Guapo
COLLEGE BASKETBALL PLAYER: Havlicek
NFL TEAM: Browns
NHL TEAM: Red Wings
NBA TEAM: Cavs, Celtics
MLB TEAM: Reds
SOCCER TEAM: Inter Milan
Recent Activity
At least Forde got it right with giving TTUN their worst ranking at #20. ;)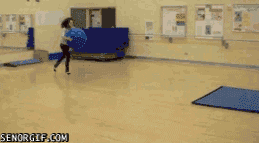 Seems to me that TTUN is vulnerable in more positions to injury than last year - much less depth in O-Line and defensive back 7. So if 9-3 is their baseline that would trend them more to 8-4 rather than 10-2 unless they enjoy a very healthy season injury-wise.
The fans of TTUN seem to always overlook that the Buckeyes were the youngest team in the NCAA in 2016 - while TTUN had one of their most experienced teams in recent history couldn't get past one of the least experienced Buckeye teams.
I think DPJ will eventually become an excellent pro - talent is still there, just needs someone post-TTUN to develop it, ala Tom Brady
You're in a business to go play and all that, but I sure wish that they were terrible on offense and great on defense. I'd make no apologies. I wouldn't. I'd take a lot of pride in beating down a downtrodden unit that can't find their way, but you're not going to find that in the playoffs.
Well, technically this is an accurate description of Sparty in the 2015 playoffs, but Bama got them instead of Clemson.
The Notebook
Fried Green Tomatoes
Beaches
Love Happens
(Please note the italics font)
Here's to 3-4 years of throwing missiles for the Buckeyes!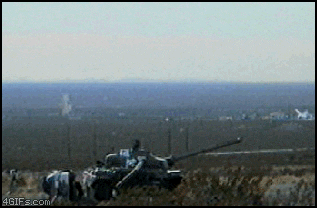 ... and Day's kids are young. Helps with not wanting to move them around a lot.
.. and Fields didn't practice much of the week - his 1st quarter passes showed it.
Smart of the kids to name it Scarlet. Dad can't possibly get rid of it with a name like that.
If they had named it Blue or Mazey it would be already gone.
Moving the Sticks is by Daniel Jeremiah - he's on the NFL network as one of their main analysts. Former NFL scout for Broncos / Browns / Eagles. Also a former QB at Appy State. He REALLY knows his stuff.
I think better wording might be that everyone's playing rather than that everyone is "healthy". Gotta love the heart of this team.
I noticed Buckeyes had two 17's on the field at same time on start of 4th quarter by Penn St.
Was easy to see - one 17 was lined up directly behind the other.
Logically
Comparing
Teams
Nice to see Alabi back in the 2-deep.
A family tradition to play this LOUD the morning of the game (if not actually in attendance). Weird Al - Weasel stomping Day
Day's comments make me think Fields is still a bit dinged up - I may be reading too much into it, but there's a difference between "We expect him to be fine" vs. "He's fine"
Fields has had some fumble issues all season - generally when going to the ground. If he cleans up that situation alone he should be good.
So great to see that our top 5 tacklers were Chase and the linebackers. Last year the Bucks had so many games where the LBs combined had 1 or 2 tackles. PSU's top 2 tacklers were safeties - shows the difference in the game and OSUs overall dominance. This was a 42-14 game if it was a no turnover game.
Bo, from being on Woody's staff, pretty much new all Woody's tendencies, play calls, etc.
Far different situation this year.
TTUN is looking better in their passing attack but whichever team has the most rushing yardage has won the game pretty much every game this century.
Just 10?
Whoops was posting with 0 comments and noticed first poster was simultaneously posting the same thought.
Surely their crappy urine-tossing fans should be on this list.