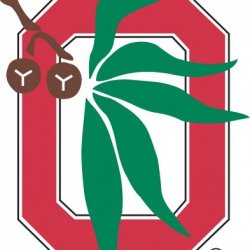 Toxic Nut
---
Northern Colorado (via Dayton Ohio)
MEMBER SINCE October 05, 2016
Favorites
COLLEGE FOOTBALL PLAYER: Shaun Wade the next NFL lockdown DB
NFL TEAM: Broncos/Bengals
NHL TEAM: Avalanche
NBA TEAM: Cavs
MLB TEAM: Rockies
SOCCER TEAM: Rapids
Recent Activity
160
603
693
332... 262 passing 70 rushing
Two ways to hit with the same force. Slow and Heavy or light and fast.
I don't know who will be next but I would be thrilled with 2-3 a week for the next 4 weeks to close out the class before fall camp starts. Would sure be entertaining for a dead period. Plus it has an added benefit of continually demoralizing every other big ten class, especially the Mediocre Men up north.
Always
Could go to Home Depot
Speak it in to existence Bobby
Up vote for your contributions not the end of your posting here. Don't let a few warriors deter you, there are probably many more who enjoy your posts. Don't forget the many non or infrequent posters, like myself, and lurkers out in the Eleven Warriors world.
Sorry, I dozed off. Congrats Mr. Henry, welcome to the Buckeye brotherhood. BOOM
We will definitely need a new part.xx recruiting thread
Should of started this at 3 so we would get the commitment by 5
They hate us cause they ain't us
I give credit to Spooner for this unexpected Boom. Simon obviously was scrolling through these posts and felt compelled to pull the trigger to be a silver bullet before Henry. Way to go Spooner, and more importantly welcome Mr. Simon we are thrilled to have you....Boom
Cookin mc's like a bound of bacon...
"Another One" - DJ Kahled
Should of called it the Brotherhood BBQ
Wouldn't mind a hybrid version of synthetic and reinforced natural grass. It is the type of turf that most Premier League soccer teams use on their fields. Best of both worlds.
Their new practice facilities are amazing also... and, Likes Chi Town Think that is required when replying to your comments
Me too. That's why my wife is never aloud to order her own sub, I give her the six inch and tell her it's 12...
We run an RPO offense. Miami's OC would have to prefer a Read Option offense. RO is a running QB offense that we saw predominantly here before Day became the OC.
Thought it was "Strong Side. Best Side"...
Says Alford confirmed he would be back at the bottom so just waiting on Stud and Wilson. Haven't heard a peep about Wilson so I have him as staying
Maybe we traded Stud for him...