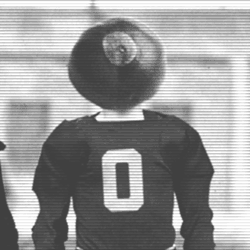 Toot
---
MEMBER SINCE March 11, 2019
Recent Activity
His recruiting chops are exemplified in the wife he got to commit.
-James Franklin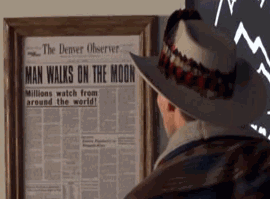 I miss Keith Jackson doing the Rose Bowl.
I can confirm that OSU football will indeed be wearing uniforms in 2020.
Dabo is definitely trying to steal Mark Dantonio's "DISRESPEKT" schtick.
That's date rape where I'm from.
Probably not nearly as many as Alabama. I bet 52% of the Tide sit this out.
I think UTAH is screwed. With Oregon so low, probably
goes Oklahoma/Baylor at the #4 (assuming LSU holds serve and so do we).
Going back to Bo, Michigan never lost - they were always cheated, be it refs, the other team cheating or even fans. Always an excuse that they got jobbed. Harbaugh has really revamped that scenario and fans on blogs do the same. They revert to the same old holier than though schtick. Always omitting the fact that Michigan basketball has vacated more wins than any program in America. Omitting that they were named under sworn testimony that recent players were taking money, that Woodson and Marcus Ray were on the take from agents, RichRod had extra practice. Harbaugh is operating in gray areas with camps, hiring coaches/parents, and taking international trips. Point being, the playing field is close level whether they want to admit it or not - they just aren't that good anymore. Even historically, if you looks at wins and records - many of their wins came when teaching a school the game then beating them 3 times over a weekend. Michigan was often cited to have ringers who weren't enrolled in school but back then they didn't have media like today nor the dollars on the line. I won't mention wins over high schools and YMCAs as many universities count that. But again, once the playing field leveled out, they're just not that good.
I think the #1 problem is no big time players want to go to an arrogant school and sniff their own farts out of wine snifters.
Like many, I can't stand Dabo. He reminds me of the Righteous Gemstones. A religious pastor with the most F'd up, corrupt, hypocrisy behind closed doors. BUT his team is defending national champs and have been sleepwalking while mowing down their schedule. He's gotta motivate somehow. He's turned to the "us against the world" schtick.
We owe Clemson an all time ass whoopin.
Yep. Day is definitely smart enough to know the program history and pitfalls/keys of rivalry games. Day saw Urban's prep and I'm sure knows about Tressel, Cooper, etc. He probably says those coach speak lines outwardly to keep media vanilla but they've been prepping for these games for weeks if not all year. I think Rutgers game is proof.

Also, Franklin is drunk on Axe Body Spray and Harbaugh is just a B- coach who is unstable.
I like our guy.
Hopefully no one shows to GameDay and then Fox B1G Noon is packed.
Penn State more of a trap game since they're some pluck upstart before we play our rivals.
In addition to embarrassment at the "fiascos" Ohio State has also lost Tressel, the Tat5, a full season on the record books and a subsequent post season in lieu of a meaningless Gator Bowl. But you could easily argue the football program has been falling upwards each time. I think the crap perception stems mostly from the fumbled press conferences and the poor PR statements. Otherwise Gene has built a machine. Not that Geiger left the place in shambles but Gene has done amazingly behind the scenes in adapting the athletic department and keeping OSU on the sporting forefront across the board. I don't credit him for hiring Urban - that was a gift - but I do credit Gene for stabilizing the biggest and best athletics department in the country. That success has directly impacted the university in a positive manner in dollars, student caliber and overall branding.
He's had a few bad pressers but otherwise i agree that Gene is a phenomenal AD in this current era.
I think part of the reason is that Columbus is a major city. More people, more access to dollars and benefits, more opportunity to get in trouble. Columbus is not some sleepy college town where the Barney Fife cops sweep shenanigans under the rug. Most college campuses are fairly insulated. Seems like it's the ones that are near larger metropolitan areas that are the ones getting busted.
Franklin looks like he uses the entire Axe product line, including the body spray.
Buckeyes by a tuddy plus 3 for home cooking.
looking at 9 or 10...kick depending on betting through the week. Hopefully won't be enough either way and the Buckeyes roll the Badgers.
I remember when we swooped in and secured Mitchell's commitment. I was so pumped. He was off the charts on all those SPARQ testings and ahead of even NFL players. His 40 time was nuts too.
I remember thinking we'd have a freshman LB returning kicks. Too bad he didn't stick/pan out at Ohio State but wish him all the best. Gotta do what you gotta do.
Silver lining in global warming is it will be in the 90s here in Columbus through Thanksgiving.
Fields will be fine.
Yeah, I think it's one of those back handed compliments that essentially trashes Harbaugh either way. If they reach 9 wins - Ho hum, there's their ceiling - Bo Pelini at Nebraska upper middle class nothing more.
If they fall short, they have good players and good staff but head coach can't get them in to the upper echelon.
German jokes are the würst.
Not sure about an individual Bosa...but the Bosa Tree is quite the accomplishment. Just wish John Bosa has more sons.
I go with Zeke too and here's why -
We were in the lead for a five star and then OSU strategically cooled on him in favor of Zeke. He was no slouch but Zeke was a 4 star playing terrible competition at the HS level so harder to gauge. Had some decent offers but was heading to Mizzou before we swooped in.
That higher rated RB - went on the bomb out at Michigan. Derrick Green was #4 RB in composite and Zeke was #13. Virginia landed an RB higher rated than Zeke.
I wonder if the Torg is out there emailing complaints to ESPN.