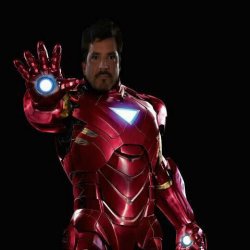 Tony Stark
---
Orlando (via Mansfield Ohio)
MEMBER SINCE January 09, 2015
Buckeye fan for a log time. But unbiased.
Favorites
SPORTS MOMENT: Front row watching OSU beat UM for the championship. And being right there for the alleged pass interference. It was a holding and the UM fans (I was in their section) all agreed.
COLLEGE FOOTBALL PLAYER: Keith Byars running without a shoe for a td
NFL TEAM: Browns, Bucs, Dolphins and Jags. Despair.
NBA TEAM: Magic
Recent Activity
Keep trying. don"t ever give up. You can do it! :)
I LOVE your honesty in your comment about your legal experience is from from watching "My cousin Vinny". Doesn't work that way, (actually it may depending on the circuit and Judge in F___),. NOTE: that is not a legal opinion or statement on the F___Judiciary who have done fine work. BTW the F___ was not leaving out the infamous f_word, but a state, perhaps;)
OH-IO I appreciate your input, but were you referring to me or the other posters? I can assure any insight of mine is not biased on OSU football when it comes to legal statements or questions.Thanks!
Buckeyebred922. I appreciate your thoughts and comments, but as I do not stalk you and do not know your whereabouts ;), when you say "It was a big deal around here", where are you referring to?
I am pretty sure NFL coaches etc want the best player they can get for their team. But admittedly they can overlook some players. Example, Kurt Warner, for going from Iowa Barnstormers to "Warner currently holds the thirteenth-highest career passer rating of all-time (93.7),[6] and the fifth-highest career completion pe entage in NFL history with 65.5%.[7]" .EDIT NOTE: my compute may have changed the quote). I am not saying Cardale is the next undiscovered pro bowl QB, but maybe the XFL can work out for him to help him out on his goals...which none us know. But anyways, from a selfish standpoint, there is football on and I am glad to see a Buckeye do well.
Oh and BTW. I live in Orlando in Bay Hill so I will again extend an invite to anyone that is in town and going to the Arnold Palmer/Bay Hill golf tourney. Anyone is welcome to my place for OSU fans to park, heck, even U_ fans. (they need a good time). Anyways, you can park at my house. I live across from the 15 th hole. Its better than taking a bus from Universal Studios. And also bathrooms (that is underrated after being on the course). If anyone wants to, just let me know. I really don't mind.
Booj, great point. I am a lawyer though only licensed in FL and GA. I am not sure how Ohio law can prevent a defendant's attorneys to speak with witnesses. Ohio attorneys can clarify.
Reading that is a very efficient waste of time :)
they are reporting buckeyes news. if you don't like it, don't read it. its that simple. :)
You said "fucking mistakes" (Beavis laugh)
Ok I know this nothing to joke about, sorry.
Boom, if you don't want to read the article, don't read the article. It is the slow season for football news. ;)
I am very pleased with how Day is performing, and his approach in all aspects. I would not trade him for any other coach in the country. (okay yes, Dabo and Saban have titles, but I cannot stand listening to them speak-f'n annoying)
I personally do not understand mental health disorders. But I did spend 100k covering expenses etc for a sibling till she finally got help on that issue. I am happy now she is getting better.
and fyi I do not mean self gloss by this comment. I just wanted to make a point that it can make a severe impact on a person's life and it is best to get help and address any problems.
oh, and GO BUCKS!
_ichigan still sucks.
Sorry if I was not clear. The /s was meant as being sarcastic, and not disagreeing. I need to catch up on my internet lingo I guess. All is good. Go Bucks!
Thanks for your input. ok I will say it. ALS is on my mind. First time I shared.
Is that correct? 345 pounds as a high school freshman? Good god, he must have been a monster in 8th grade football. I am tech deficient, so I am unable to post a clip from Princess Bride where Andre says "I am the brute squad"
New technology alert: Hit the mute button. ;)
Yep. And also TV ratings for the Bucks are #1 for college teams I believe
I agree. 8 hours sucks. But did them a lot. No BS. Quick background I am an a attorney and give speeches for insurance adjusters to meet their required CE credits. I even had to do a 10 hour back to back once. I skipped lunches. They had Pizzas and Coke. I had to decline. I didn't want them to ask "where is the speaker?" when I had to do what was required after Pizza and Coke.
After the 2015 MSU loss I had to give a speech in _ichigan the week later. I was introduced and when I came in there was an MSU banner hanging in front of the podium. One of the attendees remembered from over a year before I was a Buckeye fan. I had never met him person, just over the phone, when I mentioned I was an OSU fan. I came out and saw the flag, I look into the crowd, about 100 people, and can see the guy laughing his ass off. He puled it off. It was all good. But dang, I had to give an 8 hour speech in front of that flag.
Where are the stats to back up such an absurd statement? /s
Breaking news alert: Chiefs are pretty good on offense ;)
I want to downvote you since you asked, but I cannot. Sorry. But I am sure you will give me a valid opportunity in the future ;)
Loubuck I gave you an upvote but also still wanted to comment as well. I am glad Wade is coming back, and for even potential redemption on Clemson. But I sure hope we (Buckeye fans) do not even in a sarcastic comment) suggest any OSU player resorts to Clemson's -ok how should I post this politely- derrier tactics from that prior game.
I am shocked too. I cannot recall any players from any team setting a scheduled announcement on their pro career decision, only to say he is staying. If anyone knows anyone else, let me know. (granted I have not read all 300 other comments posted yet so it might be in there.)
Butus I respectably disagree as to the Miami game. I was there in front row. The refs could have called it holding or whatever. I was in the stands with Miami fans and they all agreed it was a good call, And FTW Canes fans I were with were good folks and also stuck around for the trophy presentation. I am not a fan of Miami but I do not have a bad word to say about the their fans at the game.