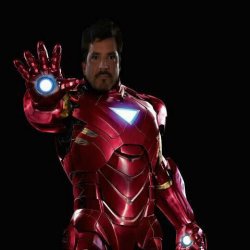 Tony Stark
---
Orlando (via Mansfield Ohio)
MEMBER SINCE January 09, 2015
Buckeye fan for a log time. But unbiased.
Favorites
SPORTS MOMENT: Front row watching OSU beat UM for the championship. And being right there for the alleged pass interference. It was a holding and the UM fans (I was in their section) all agreed.
COLLEGE FOOTBALL PLAYER: Keith Byars running without a shoe for a td
NFL TEAM: Browns, Bucs, Dolphins and Jags. Despair.
NBA TEAM: Magic
Recent Activity
If anyone needs a place to stay, emergency, I have a space in Orlando
Who decided who is on the subcommittee? And who decided that the sub should vote and then the full committee vote? What a mess. I will admit I am not a licensed attorney in Ohio, but have dealt with many issues with Florida Universities. I will leave at that. Go Bucks and lets play this October. Give me an OH..
Scarlet, you beat me to it. dang. Agree.
Clue me in..who is Tom Mars? ;)
They will consider on whether to have a vote on whether they should vote? I have two movies that pop in my head. The first is all the needless paper work by the Vogons in Hitchhikers guide to the galaxy.
Next, Lord of the Rings:
Treebeard : You must understand, young Hobbit, it takes a long time to say anything in Old Entish. And we never say anything unless it is worth taking a long time to say.
Merry : [of the Entmoot] It's been going for hours.
Pippin : They must have decided something by now.
Treebeard : Decided? No, we have just finished saying "Good Morning".
Merry : But it's night time already! You can't take forever!
Treebeard : Now, don't be hasty, master Meriadoc.
Merry : We're running out of time!
Pace was a tackle not a guard, just to be sure you knew, which I assume you did.
Yep I was just waiting for the JT haters to come out. Just numb to it now.
Maybe the public notice of potential legal action will get get Warren and the others that voted against to promptly move to reconsider.
There have been prior articles here on that with the draft stats. But you are correct in that regards.
Luv it! The downvote I guess is from a Georgia fan or because it was an unprovoked jab out of the blue on this thread.
C'mon now, so its an older game. Can't do a break down on this weeks OSU game. The wvu offense was unique then. Anything on football during these times is great and it is nice to reminisce on the prior buckeyes from our memories. ;)
Yes that is important. Not released yet. But I am sure his agent got a bunch guaranteed since Cam is still at the top of his game right now.
I will have to note that Tennessee has 44 players out and had to cancel their scrimmage. Apples and ORANGE, yes I know..haha.
Chewbucca, fyi luv the name. Even though I disagree with Warrens ruling on the big tens games, for any one to even try to blame Warren as a cause of a violent act is absurd.. Your post is great. cannot give more thumbs up
Its up tp the players to have gotten others on board. It is unethical for the attorneys to seek out others to join, such as looking at the open letters from parents and contacting them.
Actually, they brought It Nebraska for jurisdictional purposes. Also in State Court as Fed Court would not be as friendly to them.
6'3. 225lbs. actually kinda on the smaller size for a tight end
well played by all. still laughing.
Okey dokey. You have great points. (not sarcastic)). I just need to shut my pie hole/typing when I am bored because I am shut in my house for 4 months.
Thank you for that follow up. Excellent. but now I have that song in my head
I do love when Kevin said
"his week-long turtling while hell broke loose around him."
yep.
I think relaget was referring to high school, not OSU :)
C'mon stobuck. The comparison with other #70 rated players is meaningless, but but good space filler in these slow news days. Its not like comparing #3 NFL Draft picks, for example.
With a late push maybe the Bucks can get into the top 10 in recruiting rankings /s
The end of the world is not upon us, unless I lose my cable tv.