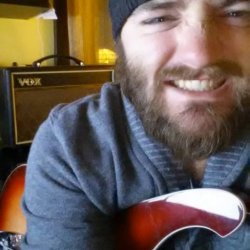 TommyWayne
Columbus, OH (via Defiance, OH)
Member since 07 September 2010 | Blog
Favorites
SPORTS MOMENT: Really getting into OSU football toward the end of the 01/02 seasons and then having the first full season without a game missed being 02/03. That happened to be quite a good year.
COLLEGE FOOTBALL PLAYER: Curtis Samuel
NFL TEAM: Non-committal
NHL TEAM: CBJ
NBA TEAM: n/a
MLB TEAM: n/a
SOCCER TEAM: Crew
Recent Activity
Yes on the first, and made buffalo chicken pizza tonight... probably order some chinese food tomorrow.
Already bought it, preloaded on my PC. Vacation day scheduled tomorrow. Am I adulting correctly?
I think it's just bad luck for Houston that this is the year that the carousel reallllly opened up, granting coaches like Herman an opportunity to make the big jump a bit earlier than they otherwise would have.
There are probably going to be quite a few coaches who get jobs they have no business getting.
I can't imagine a better way to spend a lunch break on a Friday.
Didn't even think about the blue, though!!
Yeah, he seemed to be in the mindset that he has to punt and was trying to get it off at all costs. Peace of mind for him that, if he falls on it, MSU gets the ball in field goal range with a few seconds on the clock and probably win anyway.
I started 3 years ago on a 2006 Suzuki M50 Boulevard. Still on it, still kickin'.
Everyone has different preferences and styles, my only real advice is to skip what some people call the "starter bike" -- generally low CCs and lightweight - they're outgrown in a hurry if you ride even close to regularly.
I was in for one year playing MLB, OG, and some special teams at a small school, Ayersville, in NW Ohio. Had to stop due to cardiologist orders, but that was for the best. I actually learned more about football playing NCAA and Madden games the following year.
These have the potential to look great as jerseys. Since that can have a minor impact in recruiting, there's no reason not to give it a try.
Might be sentimental value. That may be the TV he watched the '03 title game on.
Oh man, I thought the second medal was a turd for the VT game.
Heck, the rest of the nation. Even the NFL! I think one of these guys will turn in to a good NFL QB so we can all finally complete that OSU roster on Madden. My money is on Cardale. As long as he takes advantage of his time this spring, he's primed to start. I just don't know how Brax will be g2g by game time. He may have a billion mental reps, but he hasn't had a meaningful batch of playing time or practice for quite a while. JT is the wild card. If he progresses then it's going to be crazy.
At the same time, why not let the coach? This is some karma stuff here where, do you think other coaches are going to be as kind when they have the upper hand against a team coached by that person? I just don't see the grounds for suspending anyone on that, either. Sure it was a dick move, but at the same time, I'm sure "winning extremely decisively while being a dick" isn't grounds for discipline.
Totally agreed (and I think most people will) that even without hindsight, we knew FSU was not one of the four best. The problem is, they couldn't be left out. They did everything they needed (not drop a game, despite their best efforts) and earned a playoff spot. The best part is, they set precedent where an undefeated, underwhelming team may not get in moving forward, depending on the competition from around the nation. The way this played out was perfect.
I think moving to an 8 team playoff would truly take something away from the season. Although, every proposed change has people that say that, this one would diminish it a bit. I think the most you could go is 6 with a bye. You would pretty much guarantee every conference champ, and an open spot for an undefeated G5 or runner-up to a conference when there happen to be two absolutely dominating teams from one. This would also continue to promote great OOC games, because teams could schedule in anticipation that if they happen to lose their conference championship, but dominate their conference to that point and a powerful OOC schedule, they could still secure a spot. 8 lets teams in that might be getting hot at the right time, and at that point, why not 16?
I say let there be tension. Let there be slight controversy. If you're not clearly one of the top three and there's a bit of a logjam around #4, then accept that you might be left out. TCU may have had the same run tOSU had, or they may have flopped, but they should accept (just as tOSU would have had to accept if left out) that their body of work left questions. The great thing is that this tension is bringing change -- the Big 12 appears to either be on the path to mandate strong OOC schedules.
But, any way you look at it, we're in a great position compared to the BCS, and light years ahead of champions simply being named.
I get it, and respect the opinion. However, with only 4 playoff spots and FSU stinking it up, a weak conference really could leave a team out given the right circumstances. I don't care what happens in conference, as long as tOSU wins, but OOC -- I wouldn't mind seeing the B1G teams tear it up. If there's no dog in the fight, I'll latch on to the foe I know.
It's hazy, ask me again in three years. I'll say Chryst is an unknown (regarding what he can do) and I can't see Nebraska doing better under Riley.
As I read from some Wisconsinites following Chryst, the team seems poised to make a run at a much better record in 2015. They'd had inconsistency for a few years and Chryst was building. Whether or not that's true, I have no idea, but wanted to pass along -- it may not be a bad hire for Wiscy.
In Columbus, Old North area (north of campus, south of Clintonville).
It would be nice to go obscure, but that would be like having Millard Fillmore on Mount Rushmore (president? yes. Would I know him if I saw him? no.).I'd go with Woody, Archie, Spiels and Smith. Most notable coach in the storied history, most notable figure from his time and only 2x Heisman winner (regardless, will always be the first), prolific defensive representative and then a more recent face (Smith or George could be interchangeable, but wanted not to have two RBs -- hell, Barrett may deserve his spot there in a year).

TSUN's should be just an extra large space for Hoke in order to portray him clapping.
I had a coworker tell me this yesterday, and I totally agreed. If Cardale is able to go 3 - 0, raise his stock to mid-draft (with an outside shot at 2nd round with all the various pre-draft activities), why the hell not?
And a year supply of Coca Cola.
The best way to stop him is by making sure Sims is constantly under durress and can't get him the ball. Probably start him out with a double team while we feel out how effective the line is.
I tweeted this earlier in the week: Bold prediction for the #B1Gchampionship game: Jones catches a TD pass from Marshall.
Looks like those "TSUN is a basketball school now!" comments were a little premature.
No, I watched the game during that stretch - both teams looked nearly inept. I turned it off after that and then Oregon went HAM, apparently.