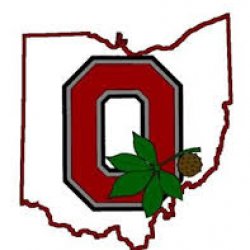 tomgreg
---
MEMBER SINCE November 04, 2014
Recent Activity
Should have gone Div II or Div III and he would've been golden.
They should wear bubble suits.
Comment removed for violating the site's commenting policy.
Sheesh. Cancel the season already.
Burrow is the far better QB in all aspects of the game.
FYI...Kaleb Wesson scored 28 against Penn State on 12/7.
All the coaches and players should wear contamination suits.
Currently reading Memoirs of a Revolutionary by Victor Serge. Fascinating.
I used to watch all the games at the Northberg. This was thirty years ago though!
A bit early for this talk. The Buckeyes may pull it together and finish strong! Go Buckeyes!
Another stat:
29 of 39
493 yds
7 passing TDs
0 int

Quote from Coach K: "Sometimes, you just get your butt kicked...."
Regroup team... and beat Kentucky! Go Buckeyes!!