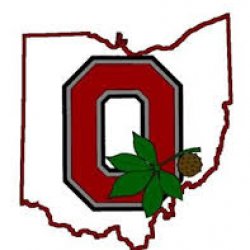 tomgreg
---
MEMBER SINCE November 04, 2014
Recent Activity
So on their day off do they just do a light workout? How do they prep for Houston?
Nice win, team! Go Buckeyes!
Well, so far the Big10 is 6-0....maybe we'll be fine. Go Buckeyes!!
This will be a tough game. Since 1985 when the field expanded 11 seeds have beaten 6 seeds 37.5 percent of the time though. These odds aren't too bad. Let's play tough and see what happens! Go Buckeyes!
https://www.ncaa.com/news/basketball-men/article/2019-02-13/history-11-seeds-vs-6-seeds-march-madness
We're not playing Duke here. We're playing a team that finished 5th in the Big12 and lost to W Virginia 9 days ago. It's not too much of a stretch to see us beat them....
ACC in BB is the SEC of FB...this is why.
ISU also lost to 14-20 W. Virginia about 8 or 9 days ago....
Kind of lame the ACC gets three 1 seeds.....Go Buckeyes!
We won't be beating anybody if KW fouls out with ten minutes left in the game.
Oh, okay. I'm living where they don't have DST...threw me off. Thanks.
FYI, the game starts at 11:30AM, not 12:30pm....!
I kind of think the Buckeyes will have to beat IU and MSU....but, we'll see.
" No way to replace him right before the games started. Can you imagine if like 6 or 7 guys did that?"
I'm 55 and 5'9'' but I've got 4 years of eligibility and will give 100% every game.
Well, at least we passed the eye test.
If the Buckeyes show up and score more than 40, I'll be happy.
We likely would've lost by 15 with Kaleb playing anyhow.
Great game. Buckeyes are a lock!
Winning 4 of the next 6 seems a bit of a stretch...
If we beat Illinois, Northwestern twice and take down Iowa at home....we're in. Be nice to take down Wisky at home too! Go Buckeyes!