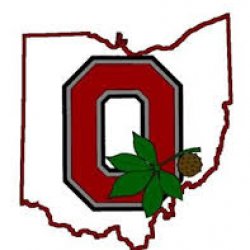 tomgreg
---
MEMBER SINCE November 04, 2014
Recent Activity
If ND whallops Georgia and Michigan whallops ND this looks very good for the Big Ten. And, when Ohio State goes undefeated will get them in.
He did miss some deep balls. That said, he's improving and will be cracker jack in the big games. Go Buckeyes!!
I'll be shocked if the Buckeyes don't win by at least 21. 28+ more likely. We'll see. Go Buckeyes!!!
Buckeyes will likely need to go undefeated to get in. It will help if either Penn St or Michigan are undefeated until they play us, and we whomp them. Go Buckeyes!!!
Bit of a digression here but....I watched Ohio State's 1988 comeback win against LSU in the old NorthBerg slurping down brews with my buddies....Great time. Go Buckeyes!!
I won't root for SEC teams playing non-SEC teams unless the situation is exceptional. Like an SEC win would somehow get Ohio State into the championship. So....I'll be rooting for Texas to whomp LSU and I'll be rooting for LSU to whomp Alabama later on....Go Buckeyes!!!
The Buckeyes start slow but get it together in the second half. 24-14. Go Buckeyes!
Of Nova, NC, KY, and WV would be great if we can take 2 and keep the others close.
If this site never mentioned Harbaugh or Michigan....I'd be fine with this.
Not sure why you're getting all the DVs....the question is reasonable!
Yep, it's the $$. And (often) after marrying the bloke with the dough they'll be fooling about on the side....
I lived in Boulder for a few years....great weather and many gorgeous women...good luck to you!
I vote for best case! Let's do it. Go Buckeyes!
Tate is gone. What's the point in wishing him ill will? Or enjoying that he's not doing well. Schadenfreude doesn't help anyone...
A seven footer backing up Wesson? Huh?
Here are the stats for the game for those interested...
https://ohiostatebuckeyes.com/wp-content/uploads/2019/04/SpringGame19.pdf
Go Buckeyes!
Just adds to the randomness of the whole thing. If they played the whole tourney again with the original seeds not sure any of the final four that did make it would make it again. It's all fantasy anyhow.
And then they went home and their roommates told them Auburn lost.
Burns deep.
Dude, clean up your act. Try out for the AAF...maybe get into coaching...you can do good things if you choose to....