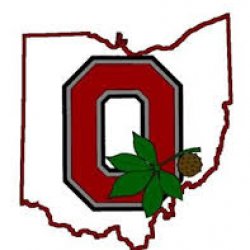 tomgreg
---
MEMBER SINCE November 04, 2014
Recent Activity
Not sure why you're getting all the DVs....the question is reasonable!
Yep, it's the $$. And (often) after marrying the bloke with the dough they'll be fooling about on the side....
I lived in Boulder for a few years....great weather and many gorgeous women...good luck to you!
I vote for best case! Let's do it. Go Buckeyes!
Tate is gone. What's the point in wishing him ill will? Or enjoying that he's not doing well. Schadenfreude doesn't help anyone...
A seven footer backing up Wesson? Huh?
Here are the stats for the game for those interested...
https://ohiostatebuckeyes.com/wp-content/uploads/2019/04/SpringGame19.pdf
Go Buckeyes!
Just adds to the randomness of the whole thing. If they played the whole tourney again with the original seeds not sure any of the final four that did make it would make it again. It's all fantasy anyhow.
And then they went home and their roommates told them Auburn lost.
Burns deep.
Dude, clean up your act. Try out for the AAF...maybe get into coaching...you can do good things if you choose to....
Beating both Michigan and Sparty twice in a single season would be amazing!
So on their day off do they just do a light workout? How do they prep for Houston?
Nice win, team! Go Buckeyes!
Well, so far the Big10 is 6-0....maybe we'll be fine. Go Buckeyes!!
This will be a tough game. Since 1985 when the field expanded 11 seeds have beaten 6 seeds 37.5 percent of the time though. These odds aren't too bad. Let's play tough and see what happens! Go Buckeyes!
https://www.ncaa.com/news/basketball-men/article/2019-02-13/history-11-seeds-vs-6-seeds-march-madness
We're not playing Duke here. We're playing a team that finished 5th in the Big12 and lost to W Virginia 9 days ago. It's not too much of a stretch to see us beat them....
ACC in BB is the SEC of FB...this is why.
ISU also lost to 14-20 W. Virginia about 8 or 9 days ago....
Kind of lame the ACC gets three 1 seeds.....Go Buckeyes!
We won't be beating anybody if KW fouls out with ten minutes left in the game.