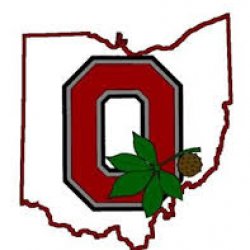 tomgreg
---
MEMBER SINCE November 04, 2014
Recent Activity
A bit early for this talk. The Buckeyes may pull it together and finish strong! Go Buckeyes!
Another stat:
29 of 39
493 yds
7 passing TDs
0 int

Quote from Coach K: "Sometimes, you just get your butt kicked...."
Regroup team... and beat Kentucky! Go Buckeyes!!
Yeah, on average Ohio State has played stronger teams. Football scores are not transitive though, and Clemson will be ready to play. I hope the Buckeyes will be ready as well. And I'll take any win we can get! Go Buckeyes!!!
Slow down folks....this won't be an easy game. Sure we can beat them....we'll have to play well for 60 though. Go Buckeyes!!
Jalen Hurts transferred to OK from Alabama, Fields transferred to Ohio State from Georgia, Burrow transferred to LSU from Ohio State.
Clemson is scary good when they play their best game. The Buckeyes will probably have to play their A game to beat them. If we play a cold half like we did with Wisky we'll likely be behind by 28, not 14. That's all I'm saying. Go Buckeyes.
The Clemson game will be tough guys. IMHO they would've beaten everyone we've played....That said, Go Buckeyes!!!
Bama should get the 4th spot.
If we score here and regroup at halftime we'll be okay....Go Buckeyes!
Um....the good guys are supposed to be up 21-0 about now....
Putin hacked their helmets.
I'm guessing Saban has two more years, each with at least two losses, and then retires.
I'd like to see Auburn beat Alabama tomorrow. And I'd like to see LSU clobber Georgia. This would likely mean only one SEC team in the playoff. Oklahoma would probably get in. I'd like to see Ohio State play an undefeated LSU in the final. Would look look great when Ohio State whomps them. Go Buckeyes!!
It's always fun when Duke goes down! When it's to someone unranked this is icing on the cake !!