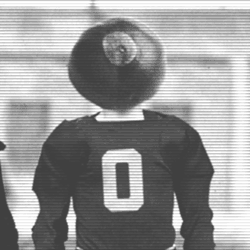 Tolumbus
---
MEMBER SINCE July 19, 2019
Recent Activity
Great info... I was trying every search angle on google w/no luck
Love it.... Rest... Come back fresh/renewed... And annihilate PeeYew St & ttun
Excited to see Tyreke, Zach, Cornell and Javonte step up to the challenge. Perfect 2 game run to do it over and even prepare for future starts if somehow needed. In the meantime... I have NO DOUBT... Chase will be back.
E+R=O
Go time young fellas
Like many have already said... I only see a 2 game suspension. But... If they can dodge the bullet on it being an agent vs a "family friend"... One game suspension at the most. And then it's... SMASH PeeyewSU... Reality Rub ttun... Flipping row boats (Wisky will lose just to avoid another one of dem whoopins)... And it's PLAYOFF time. In the words of Tedd Ginn Sr (about Cardale's first start)... We're not even putting that out in the atmosphere (doubts)... THIS IS OUR YEAR
Look at how Davon Hamilton has come on... And know your time will arrive... Work while you wait
I promise you... Crowley is better than what we, collectively, are anticipating. What I don't know is if he's holding up in pass pro. If he is... He will have may push for the 2 spot.
If Victor, Tuf (even if as a backup he's going to play) and Dobbins play out true to their awards... This is HUUUUUGE
@ Wisconsin | @ Penn St | Notre Dame (later in the year than usual) | MSU | @ Indiana
I see at least 1 to 2 potential losses there... "On paper"
I pray we blow them out again... How sweet it would be... They wouldn't fire him... He'd resign
Love this... Get's us through that last month. Seeing Ross back in action... Plus how much Ravenel has improved. Now if we could ever get Deshaun Thomas in it
I feel ya... I pulled back and just decided to pull for the best man.... So many to root for. But I love the depth we now have here... Alabi was proven in the times he had to jump in... Petit-Frere winning the job means 2 years min of consistent play out of the position.
My first thoughts exactly... Fuller (all academic) seems to be so humble and I'm loving the previous history w/Hafley.
Whenever I have the chance to listen to him... He wins me over more and more. Now let's get to where it counts... THE GAME(s).