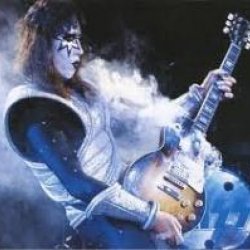 ToledoMan
---
Member since 25 August 2013 | Blog
Favorites
NFL TEAM: Dallas Cowboys
MLB TEAM: Cincinnati Reds
Recent Activity
They are playing at a high level in all phases," Harbaugh said about Rutgers
huh?
You can have 100 captains and all the leadership in the world, but it won't help accuracy and decision making. Nor will it do much for a secondary that can't play man, or linebackers that bite on the same fake time after time.
I've lived there for the last 15 years. It's home.
Dude, you're getting upvoted because you are Kirok. Love it.
I'm with you. Those are terrible. What's amazing, though, is that you found a woman that will watch them for more than 5 minutes :)
Not only are those better..............They are Way better. F&F movies are junk.
Goodwin can play. I have been to a few games, and he is a man among boys.
I think OSU players will be the ones looking for Revenge.
Ferentz: "The facts are we're still in October. It's way too premature to think about a conference race."
This is why Ferentz and Iowa are always in the same situation every year. He should always be thinking about a conference race as well as the Playoff.
The Beast was also drafted #1 overall in the 1979 NFL draft.
All I know is JaQuan needs to be on the floor and be the focus. He is the best player on the team.
Third rule- If the Head Coach wants to have a sleepover, say no thanks.
What about this cat?
It's still Rock and Roll to Me, You May be Right, Don't Ask me Why, and Uptown Girl were all pretty good. But yes, mid and late eighties were bad for him.
Good. It always made me cringe when those cats would go to Michigan and smile. Never understood it.
Lee is the perfect example of why you don't overlook the 3 star that dreams of playing for his hometown school.
I can't wait until he runs all over Bud Foster's Defense.
Someone please tell Richie that his Alma Mater, WV,, the place he is so proud of, borders Big Ten country states Ohio, Maryland, and Penn.