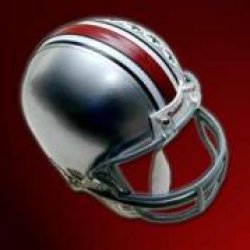 toledobuckeyefanjim
---
from Reynoldsburg
Member since 11 July 2011 | Blog
Favorites
SPORTS MOMENT: Any time Ohio State beats Michigan in any sport. Same for Toledo over Bowling Green.
COLLEGE FOOTBALL PLAYER: Any Ohio State Buckeye or Toledo Rocket.
COLLEGE BASKETBALL PLAYER: Any Ohio State Buckeye or Toledo Rocket.
NFL TEAM: none, really.
NHL TEAM: Detroit Red Wings and Columbus Blue Jackets
NBA TEAM: none! Hate pro ball!
MLB TEAM: Detroit Tigers, Cincinnati Reds
SOCCER TEAM: none
Recent Activity
I'll call that a Harbaugh Hat Trick!
I drive kids to school on a part-time basis here in Columbus. Every time I get up in the morning on a nice day -- no rain, no snow, no ice -- and I turn on the TV to get traffic reports and see two or three accidents reported in the area, I wonder what in the hell caused them? A lot of people don't pay attention to their driving, and they should. And I see a lot of people with their cellphones in their ears while driving. Your first priority for attention while you drive a car or truck is driving, not your phone.
He got traded from one lousy team to another lousy team.
After last season's disaster in South Bend, the Irish and their fans would take 9-4 in a heartbeat.
I won't be satisfied with all these kids until they win a Big Ten title and National Championship. Until then, I will hold my applause for them.
Seating capacity is way too small for hockey in their plans, as the Buckeyes draw much more than that for Big Ten games. I think they drew almost 9,000 fans for one of the scUM games last year. Penn State seats over 6,000 in their new rink, as an example. OSU trustees and other important suits should visit Toledo's Huntington Center, which seats 7,400 fans. It also has luxury suites for the high rollers. The 7,400 seats at the Huntington Center would be the perfect size for a new hockey arena on campus. It's an intimate setting for hockey compared to the Schott. The only thing I would make sure in copying the Huntington Center is to make sure OSU's new arena has a scoreboard over center ice. Why the Huntington Center doesn't have one is beyond me. That's the one big mistake Lucas County politicians made in getting it built. You need a scoreboard over center ice!
And Harbaugh still couldn't win a Big Ten title with them or beat tOSU. So I don't care how many draft picks came from his team. It's championships that matter more than draft picks. Let the team up north brag about their draft picks. Did they ever win a Big Ten title or beat the Buckeyes?
Let Harbaugh take his players all over the world, while Ohio State goes to Big Ten title games and the national playoff games.
Then get him over to Pittsburgh for Thursday's game!
42-13 by running the ball down their throats.
And considering the photo is on this web site, he must have been the only highlight of the Harbaugh scrimmage.
I'm sure he's a Walmart Wolverine fan.
CBJ to win! But if the Jackets can't win it, then I will go with the Blackhawks. And I hate Ovechkin and the Caps.
You didn't fool me. I read the entire story. Good story, though. Don't let Gene Smith know about it. He'll rename the stadium to get the money!
Is that the last year that OSU wore scarlet jerseys and scUM wore blue ones? I'd like to see Meyer have the guys wear scarlet jerseys next year up north. That would no doubt piss off Khakis to no end. Heck, the place is almost half full of Buckeye fans anyway. Might as well do it and consider it another home game.
Harbaugh has to go all the way to Rome just to get another pair of khakis.
Weather forecast is 82 degrees on Saturday afternoon. I'd say Meyer will rotate a lot of players on both sides of the ball to keep them fresh. It's going to be hot on the field.
The poll is fair to OSU. It gives the Buckeyes room for improvement and incentive to play great football and win all their games up to the playoffs.
A hat tip to the Irish for suspending these jerks. SEC teams would have kept them on the team.
Ohio State has a great coach in Urban Meyer, cool uniforms, a great winning tradition, the greatest fans in college football, the best football stadium in college football and so much more. Isn't that good enough to get the best players to come to tOSU? Or are all of them so shallow-minded that they would be influenced by a stupid company logo on the jersey from that school up north and their wacky coach to go there instead of Ohio State? I guess I'm too old to understand this generation's strange thinking.
Beautiful music to my ears... O-H-I-O!
Butt would look great in that 0-4 Mike Hart jersey.
They're no longer the maize and blue but the mustard and blue. I called them mustard and blue several years ago to tick off any of their lackey fans on this web site. Got one mad at me.