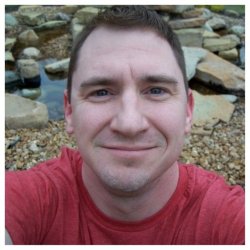 ToledoBhen
---
MEMBER SINCE May 19, 2015
Recent Activity
I was begging Coach Day (through the tv) to go up tempo. Argh!
We need to figure out the red zone inefficiency. We won't hold them scoreless and we'll TDs!
Personally. I'd like to hear more about those native plants.
Changed my jersey, hat and shoes... rally time!
We seem to not have any answers.
Not a great start, but TTUN did the same and we still rolled them.
Still early.
Damn, it feels good to be a Buckeye.
Two weeks in a row that Fields looks uncomfortable. We get him to relax and we've got this!
That's what it looked like to me!
I'm sorry that this isn't football related, but I just wanted to share that our oldest, Hannah Grace, just found out that she got accepted to attend THE Ohio State University after high school!!!
Just me or does Fields just seem a little off today? No complaints, just a feeling.
Illinois is about take the luster off of our game against Wisky.
Everyone in our house erupted in excitement when he nailed it, and then got a little choked up watching how the team reacted to it. Our favorite was seeing Chase Young racing out to congratulate him! It was an amazing kick, regardless of the scoreboard, and the team all showed their excitement and respect for Blake making that long distance kick
i think it says A LOT about the team chemistry this season.
Liam McCullough... poor kid rarely gets on the field!
I'll always feel that Coach Fickell was thrust into a tough situation as HC at tOSU. Regardless, he is still a good man and a good coach.
Dont't get me wrong, though, I still expect us to hand him a 'L' on game day.
Why are these segments always so short? Is there more somewhere online that I'm missing?
Basically, I wish that they were longer.
What does Mickey say at the end?