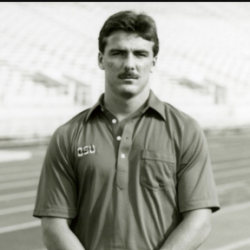 Toledoan
---
from Toledo
MEMBER SINCE September 03, 2014
I Love Cleveland sports and everything that is the great state of Ohio, as well as The Ohio State University.
Favorites
SPORTS MOMENT: Braxton Miller to Devin Smith( Wisconsin game 11')
COLLEGE FOOTBALL PLAYER: Braxton Miller
NFL TEAM: Cleveland Browns
NBA TEAM: Cleveland Cavaliers
MLB TEAM: Cleveland Indians
SOCCER TEAM: USMNT
Recent Activity
Army is bum juice. Go Navy.
That dude looks and sounds like an absolute chode
Dogfish Head 60 minute IPA is straight money bub. Also Elysian Space Dust and the IPA Survival pack from Terrapin.
Yes. Similar to back to the future. Mississippi is like taking a step into 1978.
Agreed. It's been a rough stretch living in Mississippi.
Currently Meridian, Mississippi. Soon to be San Diego, California.
Yea and I seriously DO NOT want to have to change my profile pic. #Priorities
Brett McMurphy is a scum bag. I don't understand when it became the norm to take a reporters word as law.
He must go. Seems to need time to work on himself anyhow. Sad stuff when family is involved.
Another win for Dan Mullen
Incredible footage. Awesome post!
As a fan of Dan Mullen, I really hope Jones turns into a stud under him. Seems like a nice kid and he made a great choice in Florida. Best of luck to him.
Woodbey's commitment has reminded me a lot of Carlton Davis. Came as a surprise, and seemed to be used as leverage a bit. But maybe I'm crazy.
I had no clue Wilson was from Ohio. Interesting.
Damn I miss that guy in Scarlett and Gray. He was one of our only bright spots through some rough times. Most electric open field moves....damn I miss watching that.
Love the video....but Paul Keels absolutely ruins highlights for me. His voice drives me nuts. Sorry.
"Total QBR" is obviously a busted metric, but FPI is pretty spot on a lot of times imo.
Brutus is a great dog name. Named my pup Brutus last year.
Exactly the plays that stick out in my memory. He looked more like a linebacker than a safety. Dude was in the backfield like a damn maniac.
He had a few crucial tackles in critical moments that really helped keep us in the game in the final minutes. Love it!
I'm legitimately ticked off right now.
There's a saying in the military they use, "perceprion is reality". Yea people beat charges all the time but it doesn't mean they didn't actually commit the crime.