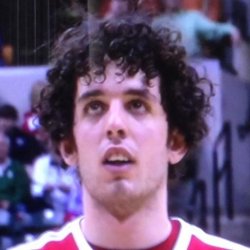 TobyMagic
---
MEMBER SINCE July 21, 2013
Favorites
SPORTS MOMENT: Evan Turner smacking a half court shot to beat Michigan
Recently: Jeremy Ruckert making the one handed TD grab in '19 B1G CG
COLLEGE FOOTBALL PLAYER: JK Dobbins
COLLEGE BASKETBALL PLAYER: Aaron Craft
NFL TEAM: Cleveland Browns
NHL TEAM: Detroit Redwings
NBA TEAM: Detroit Pistons
MLB TEAM: Tribe
Recent Activity
Watched 4th Q of '17 PSU game and the '14 BIG title game.. was in need of a pick me up
I only upvote unless someone clearly violates the commenting policy. I enjoy everyone's opinions even the terrible ones, sometimes the terrible takes are the most entertaining.
What an honor, excited for his future at OSU
Like when it happened?
He answered that part for you.. recovery times vary based on severity, repair method, meniscus health and rehab plan. I was back running at 4-6 months and playing basketball at 8 months after an ACL, LCL and PCL tear.
Trust Coombs but wish we had a JOkudah/SWade level player coming in. Think it shows how spoiled we've been lately. Hopefully if Mr. Smith jumps aboard KC can turn him into a Denzel Ward caliber shut down corner.
Wow.. has to be weird as an athlete
Yeah man, quit wasting our space
Yeah he was def in a better situation at Oklahoma, Cleveland just can't seem to get it right.. I'm sure this is our year tho!
Didn't like Baker in college but loved him during that first year when he banged some energy into the Browns veins. Really wanted it to work, but looks like it's all going down hill fast, shocker. PS Grossi is a tool.
Respect your contributions Blu but basketball is also different from football recruiting wise.. if you're consistently in and getting top20 players in hoops than you're playing with fire
These are the 3 I expected to read about..
I like Branden Sanderson, he finished the Wheel of Time series when Robert Jordan passed.. his current project The Stormlight Archives is great and he has other series that are shorter reads. Also Joe Abercrombie has some great short-ish series that I strongly recommend
I share similar concerns, lofty goals are great and necessary. Always interested to see how these alphas handle 'waiting their turn' if PT doesn't come immediately. Excited to see PJJ flourish.
Or start a cord cutting thread
If you can get 100 UVs why can't you get 100 DVs.. this troll has survived too long
Hope OSU can add Payne for BigMarty's sake, 'we need a big-un!'
I was gonna drop a similar comment, although in italics
Great news, still rooting for the young man.. love his game and potential
Very disappointing as a fan, he really shined last outing.. hoping everything is alright in the young mans life.. hope to see him back soon