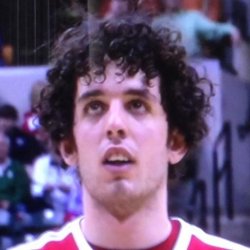 TobyMagic
---
MEMBER SINCE July 21, 2013
Favorites
SPORTS MOMENT: Evan Turner smacking a half court shot to beat Michigan
COLLEGE FOOTBALL PLAYER: Scooter McDougle
COLLEGE BASKETBALL PLAYER: Aaron Craft
NFL TEAM: Cleveland Browns
NHL TEAM: Detroit Redwings
NBA TEAM: Detroit Pistons
MLB TEAM: Tribe
Recent Activity
Opened this thread solely to see if there was any discussion on the 'no, not the American' tease.. how hopper tho, everyone was vaporized
I think the Celtics will improve on both sides of the ball.. Horford is a big loss, but Kyrie def didn't fit there
It's all good, was an honest question.. maybe I missed most the coverage from other outlets. Just seems it's usually a big event and all I caught this year was clips like this on Twitter.. between this and articles that clearly aren't proofread I was disappointed, sorry for basic expectations
What's up w the coverage this year? Highlight videos from an iPhone in the bleeds.. awesome
Is this the one we were waiting for? Is it over?
Wish I wouldn't have watched that Harbaugh video, almost makes me like him..
Live timer was posted at the Indians vs Tigers game.. perfect troll
Man '68 would've been all over this comment.. RIP
Didn't Loveday take a big hit in the ratings recently? Any known reason behind that?
Edit: referring to the 6/15 drop in the composite of 62 spots
God yard work sucks.. I need Hartline to find me 5* laborer
Hove take over and disable replies so all comments are last and hopefully stick more to recruiting news/updates
Not too familiar w their rosters but I'm a fan of the greatest team in the league.. and we slow played our (greatest QB ever) rookie QB last year.. he came in behind a good line with weapons everywhere and set the rookie record for TDs.. Haskins has the ability to light defenses up, if he's got what he needs this year go for it, if not then wait and build.
Bro that raise the roof celebration at the end of that highlight clip needs some serious work..
Sit him, suck again and solidify the OL thru the draft then raise hell in the NFC next year.
Have the Bucks ever landed a composite #1 WR?
This dude's a tool but I'm 100% going to jail if you keep me from my kids.
I'm the all aboard the Jamie takes out Cersei, and Arya takes out Dany.. seemed a lot of emphasis on their green eyes tonight. All we know is Arya is killing someone important with green eyes (has to be one of those two), and Cersei is getting strangled by her 'little' brother..
Dabo was just on ESPN radio with little Golic and he said 'you have got to do whatever it takes to get an edge' four times. They were discussing, in lead up to the draft, when the NFL conversation comes up with highschool recruits. Seems like he needs to avoid using phrases like that with all the smoke around his program.