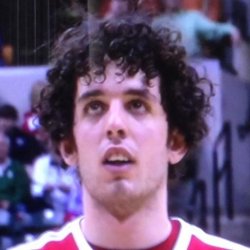 TobyMagic
---
MEMBER SINCE July 21, 2013
Favorites
SPORTS MOMENT: Evan Turner smacking a half court shot to beat Michigan
COLLEGE FOOTBALL PLAYER: Scooter McDougle
COLLEGE BASKETBALL PLAYER: Aaron Craft
NFL TEAM: Cleveland Browns
NHL TEAM: Detroit Redwings
NBA TEAM: Detroit Pistons
MLB TEAM: Tribe
Recent Activity
Arcadia Bluffs so far.. hope to add more and potentially top it this season
It starts that way every year.. OSU is always the favorite for 1/2 the 5 stars out there.. and then it slowly grows more realistic after kids are done taking their free trips for swag
Straight to voicemail.. meh
$0 and I'd house that bitch
Ok didn't catch that from your original post, comment withdrawn. I was essentially venting about what I wish someone would be told me when I was 18..
So are you just scared to get a job and go to work? Schooling at that level is basically a scam and can bury you in debt for the majority of your adult life (outside of select professions). You should spending your time looking for a job that can lead to a career. Not listening some twat read a power point he plagiarized. Unless you want to work til you die, you need to be accumulating wealth and assets; not debt.
Hey guys I know.. was kind of poking fun at the staff that wrote that as an excuse..
We'll if 15-20 mph winds were the reason we lost the Purdue game, I'm not sure that's a great landing spot for Simba..
Huggins whole career is built around recruiting talented kids who slip thru the cracks due to academic or behavioral issues.. it's not every coaches strategy and a lot of institutions won't put up with it
Depends on who you think is the greatest receiver of all time
I'm with you guys, have to consider the source. Was just saying if the points he makes are true Washington had little to do with their LB production. I hope he's part of a OSU staff that starts spitting out AA LBs, but I'm in wait and see mode.
This makes the Mattison hire sound exciting and like his track record. Unfortunately, based on this, it sounds like OSU still doesn't have a LB coach and hired a guy who almost landed 1 recruit. Washington is young and has great resources on the staff, hope he becomes a star.
Mom's will fit in on Miami beach tho
I was reading these snippets dreading the 'Pinkham, an avid Ohio State Football fan,..' line that never came, thank God.
HUGE!! Nice safety blanket for a new young starting QB!
Probably because he's solely responsible for one of the embarrassing 'gates' this decade. If he had a track record for HC success it might out way it, but the last thing the NFL wants is viewers being reminded of Bountygate. His ceiling is as a DC and he's pry lucky it's that high with all concerns/lawsuits surrounding player health.
Because Ohio State scored 62 on them, no one else. They were the #1 defense up to that point. Offensive braintrust is still in place. Improve the D and they're in the top 4 annually.
Youdarealmvp.gif, also just found his imgur account.. score
We need a thread that solely details how to copy and use your gifs (w proper credit given) .. I just wanna hit all my buddies that are UM fans w this right now
Probably because OSU has one of the only coaches in the country with multiple Natty's under contract and after this fiasco they don't want to turn around and see him on another sideline next year.
Bite the bullet, pay the contract and keep him behind the scenes. If he can help with recruiting, RLW, mentoring day, or anything else it's just a bonus
Yeah been touched on in a lot of threads. Sounds like he came to fill a position that was never vacated and just coasted while collecting a check. It was also stated that said DB loves to troll fanbases and to take it with a grain of salt.
Day's first HC job is at a premier program at an all time high, w a loaded roster and surround by an A+ support staff.. talk about served up on a silver platter, gonna be fun to watch it unfold.