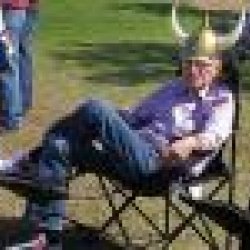 Toasty McBuns
---
MEMBER SINCE September 02, 2010
Recent Activity
OSU - 23
The school near Zingermann's - 13
The non basketball playing OSU team - 53
Wisconsin Guidos - 22
34 Fighting Bucknuts
14 flatlining Illini (& alma mater)
14 - State Ohio
12 - State Penn
Brutusmus Maximus - 43
Thomas the Train - 24
OSU's Football Team (Band substitutes in for 2nd half and scores 27) - 63
Gene Hackman's team - 3
14 - Braxton Miller and Co.
13 - cornholes
Sparticus - 10
Braxton Miller (and OSU) - 17
Braxton Miller's Legs - 28
The UAB dragons (or serpents, or reptiles or whatever they are) - 10
shoot! earlier prediction taken. new one:
Buckeyes 40
Cal Yogi Bears 10
Well, since I'm now officially enrolled at OSU, I can now seriously root for the Bucknuts and not feel like a poser (shh..don't tell my fellow grad peeps at U of Illinois)
Ohio St-42
Little Miami-0
La Bamba closed??? DAMMIT!!!
Going to a game is cool there simply b/c you feel so much closer to the field. Even in the cheap seats you feel relatively close to the field.
U of I '95
62 Cbus BuckeyeBalls
59 East Lansing Sparkplugs
Fighting Sweater McVests - 42
Miami County Penitentiary - 21 -