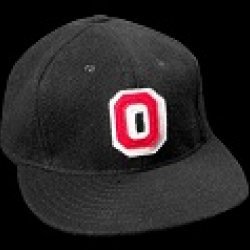 toad1204
---
Cincinnati (via Shelby County)
Member since 20 June 2012 | Blog
Favorites
SPORTS MOMENT: Scooping up turf post 2002 UM game.
COLLEGE FOOTBALL PLAYER: Archie/ Craig Krenzel
COLLEGE BASKETBALL PLAYER: Mike Conley
NFL TEAM: Who Dey
MLB TEAM: Cincinnati Redlegs
SOCCER TEAM: USMNT
Recent Activity
Whoa Nellie is college football going to miss that smooth sweet vocal excellence. RIP KJ
I wonder what happens to those SOS when you remove the outlier (Chicken-Shit Saturday). Do they remain incredibly low or will they bounce up considerably.
If they pull it off, Holtmann will be the 3rd coach to start his B1G tenure 7-0.
Hoping the NYC OSU contingent makes themselves known...
247 rolling out some hidden crystal ball picks.
Judging from their twitter mentions Vol Nation's current pleasure is rallying around their #21 mens basketball team. Hoping they lose to Vanderbilt.
Picked a great time to start playing their best ball. Just need to keep it going now.
BM5 with friend of 11W Alex Gleitman.
Friday's decision pushed back, how far nobody knows. Was expected to happen on, yes Friday, and likley would have been OSU. Could be a couple days or signing day. May be part of Schiano's name out there for NFL DC jobs. The longer it goes the more other staffs try to get their foot in the door.
JJB - offer is a direct result of the early signing period. It was a VaTech BC battle. Scott Frost recruited at UCF, he just got back from Nebraska. OSU OV this weekend begins 19th. As long as both sides get a good feel should be a done deal.
Rasheed Walker - PSU, OSU, VaTech likely in that order right now. Still have in homes from all 3 schools. OV this weekend, hard not to believe OSU will pull ahead. Current players and early enrollees will play a big part this weekend.
Nicholas Petit-Frere - Long shot compared to the aforementioned 3. ND/ UF staff turnover have made his recruitment more interesting down the stretch. Visiting Feb 2. If he makes it to campus, hard not to believe theirs a solid chance at him joining the class.
https://j.gifs.com/3lo20r.gif
Basket bucks final regular season record will be?
what are thinking for B1G tourney seeding?
North Cincy weather report - its so humid its dripping from the sky, cold.
Reports of icing in Butler county.
Where will the basketbucks finish in league standings?
Should saban start Tua or Jalen?
Complete the sentence: UGA fans are _________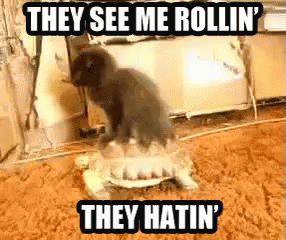 I heard the flight was redirect.
Wiltfong, I'm paraphrasing, saying theres a greater chance than anyone is giving that Petit-Frere is a possibility.
Per a Dean Kuerlic podcast with 247Sports East Coast insider Brian Dohn, Friday has played alot of OL. He will grow greatly when he focuses only on DL.
Walker - PSU has already had their official. OSU still has official and inhome. Rasheed is more of a homebody, decision may come down to city vs rural PSU. Makes it sound like more of a toss up.
JJB - UCF was likley until Scott Frost left for Braska. OSU was a recruitment changing offer. Schiano's connections really helping OSU. Put 20lbs on in the last year. Definitely going to be a recruit which will need to be developed.
2019 -
Wayne, New Jersey Ath/S/WR Ronnie Hickman committed to Rutgers for Lacrosse but football is likley. Fast on his feet. OSU has been in touch. PSU is in as well. 4 CBs for the good guys.
Lewis Cine- S Massachuttes- texting with Schiano already. Looked good in 7/7. From Fort Lauderdale. PSU is talking to him already and has visited them. Need to get him on campus.
Not 18 or 19 related but Class of '20 6'7 275 Paris Johnson Jr knows a good picture to put on 247 when he sees one.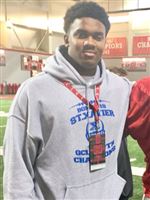 Rooting for all these guys. Obviously they have the tools to be playmakers, just need to put in the work to get on the big stage.
The program is still forming a new identity. Wait until after Holtmann has a full season under his belt then check back on the big names. I'm sure the staff is putting in work but its hard to talk about how your program while youre still laying the foundation. That said, the MSU game should have opened some eyes and maybe some doors.
Spring ball makes a different, more chances to evaluate talent. Maybe some day states not in the south will change their rules.