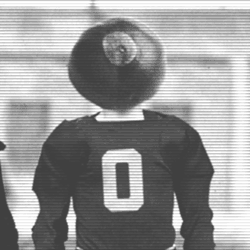 TnJoeBucks
---
Nashville, TN (via Columbus)
MEMBER SINCE April 02, 2014
I am a Buckeye legacy - both parents, multiple Aunts and Uncles, 4 first cousins, brother-in-law and sister all attended and (mostly) graduated before I did. I started my OSU career early, as I was born in University Hospital.
Favorites
SPORTS MOMENT: Watching Keith Byars run out of his shoe vs. Illinois.
COLLEGE FOOTBALL PLAYER: All-time: has to be Chris Speilman
COLLEGE BASKETBALL PLAYER: John Havlicek
NFL TEAM: Titans
NBA TEAM: Celtics
Recent Activity
Just an fyi. Today is a free day on Bucknuts. All VIP access today only.
While watching The Game Saturday, I thought many times 'Dobbins looked like Zeke on that run'.
Oregon lost to Auburn week 1. Strength of schedule.
Keep up the great work Kentuckeye. Awesome read. Look forward to seeing this in the coming weeks.
I'm a math guy, and got lost in your numbers. Definitely think you should post weekly, as your results seem to be more representative of reality than the polls that currently have 4 sec teams in the top 10, including #s 1 &2.
Is this stuff why Les Miles used to eat the grass?
And Mike Weber was telling us this a couple of years ago!
Should also remember who won Mr. Football in the state, and was Gatorade player of the year in Ohio as well.
That would be "bless his heart".
Think you are reading it wrong. He means they had to do something.
I find the best practice is to simply never read his posts. Thus I never have to try to figure out what he is trying to say.
What was there in Alabama's schedule to build a case around?
Mike Weber did say Burrow was the next Tom Brady. So there is that.
Wonder how much Woody's numbers benefit from longer drafts?
It seems many have forgotten that Barrett was coming off of injury and may not have been able to start early on in 2015.
edit- To compare that year to this year with Burrow and Haskins is less relevant in that light.
Trading one crazy Jim for another.
Don't forget JT also was coming back from a broken ankle. Most likely a factor in Cardale getting the nod.
OSU was co-division champ with Penn State. Just didn't get to championship game due to tie breaker.
Looking at current scholarship grid, I could see as many as 5 more spots, with 1 being back-counted to 2017. Still holding out hope for a 'Tuliaupupu surprise'.
Is it just me, or is anyone else irritated that Joe Burrow seems to be the 'forgotten man' in all of this QB talk? We should remember he was the #2 QB before the broken hand, and played equally as well as Haskins in the spring game. I would be just as happy to have him as the starter next year as either of the other two currently on the roster.
Decided to have fun with numbers on 247 calculator. Thought I would share.
2017 class ended up with 312.14 points. 2018 currently at 309.44 (includes Alex Williams) with 22 commits.
Assuming E. Jones is gone (per reports from Andrew Lind) # would be 304.69
Confidence is high additions would be J. Carman, T Smith, C Brown - # now 315.23
Adding one more of Tyler Friday, Rasheed Walker, Jayson Oweh, (longshot) Solo Tuliaupupu - # is between 316.91 & 317.20
If Woodbey also leaves (# w/b 298.56) and any 2/4 mentioned above - # is between 314.94 & 315.30
Any and all of these potential combos yield a composite score higher than 2017!
TL/DR The sky is not falling!
Burrow is on schedule to graduate this spring and would still have two years of eligibility and would not need to sit out a year.