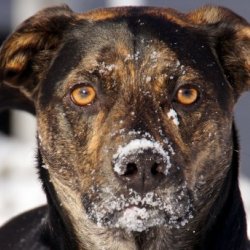 TMac
Akron, OH
MEMBER SINCE January 25, 2012
Favorites
SPORTS MOMENT: Any time I'm in the Shoe! - But my most memorable experience was 1989, Cavs v Bulls. I was a season ticket holder, and the 5th game of the playoff series was the most electric atmosphere I've ever experienced. The crowd was nuts from 15 minutes before the tip until "The Shot" ripped through the net. At which point the Coliseum was completely deflated. I don't think the lead was ever more than a few points either way, Classic Game with a defining moment.
COLLEGE FOOTBALL PLAYER: Of all time, Archie. Today, JK Dobbins
COLLEGE BASKETBALL PLAYER: Of all time, Pistol Pete
NFL TEAM: Waiting for the Browns to return
NBA TEAM: CAVS
MLB TEAM: WINdians!
SOCCER TEAM: Akron Zips / Columbus Crew
Recent Activity
Don't mess up everybody's weekend talking about Billy Davis staying.
As long as ESPN et al can sell advertising to a Dec 15th clash between two directional schools there will be bowls, lots of bowls.....
It seems to me that I've seen the importance of a back-up QB or two somewhere in the not to distant past......
They do have B1G East 3rd place covered......rather well actually.
Most Wins, last 40 years:

377- Ohio State
375- Nebraska
371- FSU
370- Oklahoma
357- Miami
353- UGA
350- Alabama
349- BYU
348- Michigan
347- Florida
347- PSU
344- Clemson
331- Auburn
328- Texas
323- USC
323- Virginia Tech
321- Tennessee
318- Notre Dame
309- Texas A&M

— Pick Six Previews (@PickSixPreviews) December 10, 2018
Everyone on this list has an outright National Title over this timeframe except: Michigan, Texas A&M & Virginia Tech Jimmy's staying to protect this legacy!
Also, no matter what timeframe you choose, 10, 20, 30, 50 - Ohio State will be in the top 3
Unless the Objective part is Win the best division in college football and then go onto Win the B1G, one of the two best conferences in college football. Which it isn't, but should be, in either of these very subjective selection processes.
'97 Rose Bowl win over the Arizona State Sundevils, when Joe Germaine hit David Boston for the game winner with under a minute left.
FWIW, KH was responding to this tweet from Lance Norris not to Reece....
Very fair and true statement. Again, I have no idea why he wasnt on with them. Wish he was. Not my call. But your statement is 100% accurate. https://t.co/e6n88C3t5Y

— Kirk Herbstreit (@KirkHerbstreit) December 8, 2018
Maybe a little birdie told Sciano he might want to be looking for a place to land?
He's got a sweet gig. work a little more than 5 months a year, threeish days a week, he's not going anywhere fast.
Akron & Maryland will play for the title Sunday @ 8 p.m.
Answering those above: Sparty has been in the elite 8 several times recently, they've got a good midwestern program, while Akron recruits internationally and has kids from 11 different countries.
Don't we have to assume Jimmy's visit is Zach Harrison related, and so wouldn't it be appropriate to send Josh Perry's mom over just to show off her jewelry?
Eight is Great! for soo many reasons. Even better if they would have the first round on campus, as a real reward for those four teams and their fans.
Co-DC and Safeties. He's from Grove City, I liked his hire last cycle, and I'd like to see his D without Schiano's thumb over top. But that's just my $0.02.
I'd like to see Ryan Day promote Alex Grinch before he losses him. But he can let OU have Schiano and Billy Davis right now.
What ever happened to that lifetime contract they were discussing up north?
With the exception of Gary Williams, who was here for only 3 years, Urban is now the only men's BB or FB coach to not be fired/forced out at Ohio State since the 50's. The last football coach to accomplish that was Paul Brown.
Fun note: Urban Meyer has more career coaching victories against Ohio State than Jim Harbaugh.

— Kevin McGuire (@KevinOnCFB) December 4, 2018
It will be fun watching little Jimmy get to 0-7 against the Bucks over the next three years.
Dwayne is going to toss at least 4 TDs in the Rose Bowl. It's a great setting and the traditional reward for a great season, but our next game ought to be throttling ND in a quarterfinal.
Try to imagine thinking Shea Patterson returning was a good thing for your team.....cause for them it might be as good as it gets.
The only Harrison thread I want to see is announcing he's No. (whichever) in the Buckeyes class.
I agree UCF deserves a spot this year and last, but I wouldn't guarantee a spot to the "group of 5" conferences
EIGHT! Objective; win your conference, or be undefeated, or leave it to getting one of the three at large choices.
#8 UCF @ #1 Bama
#7 UW @ #2 Clemson
#6 OSU @ # 3ND
#5 UG @ #4 OK
Gives you the correct top 4; Bama, Clemson, tOSU & whomever wins that 4th game, which is the only one that would be competitive.
The Buckeyes will Win and Cover, and it might get stupid IF Texas at least keeps it close in Dallas.