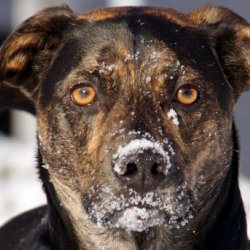 TMac
Akron, OH
Member since 25 January 2012 | Blog
Favorites
SPORTS MOMENT: Any time I'm in the Shoe! - But my most memorable experience was 1989, Cavs v Bulls. I was a season ticket holder, and the 5th game of the playoff series was the most electric atmosphere I've ever experienced. The crowd was nuts from 15 minutes before the tip until "The Shot" ripped through the net. At which point the Coliseum was completely deflated. I don't think the lead was ever more than a few points either way, Classic Game with a defining moment.
COLLEGE FOOTBALL PLAYER: Of all time, Archie. Today, Braxton
COLLEGE BASKETBALL PLAYER: Of all time, Pistol Pete. Today, Aaron Craft
NFL TEAM: Browns
NHL TEAM: Red Wings
NBA TEAM: Cavs
MLB TEAM: Indians
SOCCER TEAM: Akron Zips
Recent Activity
Same BS opinion as always, he underestimates the Buckeyes.
soon to be, third time B1G East 3rd place finisher.
I saw that Jaheim Oatis story yesterday, are we sure "going into eighth grade" equates to 13-14 years old in Mississippi?
The Beck hire was always a mystery to me, and got worse from there. Wilson should be a home run hire.
Holding your "home opener" in the visiting team's west annex might not be the best idea.
hasn't even won a conference division title
FTFY
I wonder how much monopoly money I'd have to scrounge together to get one of those booster seats next year?
"Do we have room for this top 300 player?" - Great to have these Buckeye problems!
ProTip; don't google sex phone images
It would be fun to see how many of the 25 Buckeye starters (P,K,LS) would be included in 2nd, 3rd & HM levels.
I'm pretty sure it's Kirk Ferentz's year for COY
What if I told you than an Atl escort would escort Hugh Freeze out of Oxford? ESPN's critically acclaimed 30 for 30 presents: Hotty Thotty

— Shane Bostian (@SB7_Era) July 21, 2017
Freeze: "wide-ranging and seemingly insurmountable pile of allegations" & AD: "We found a pattern"
It certainly wasn't one phone call, and it almost certainly isn't just that the call(s) are on a university phone. Pimping for recruits and/or players would get you canned in an instant. At least Pitino had his underlings setting things up.
Little surprise to see Ohio State leading the pack, though I am somewhat shocked humored to see Michigan trailing Penn State and Wisconsin.
Playing in the B1G west Wisky misses both PSU and the Buckeyes. Could easily see them 10-2 with only @ BYU, @ NEB & v tTUN as tough games. tTUN is getting at least 3 Ls.
AZ, by my count that's 3 IFs, which seems far from consequential. Just Win the B1G! And (not that you are) but I could never do the "SEC thing" and root for tTUN.
I get the Florida thing from a decade ago, but tTUN hate is forever. And a FL victory is inconsequential to the Buckeyes, so Go Gators!
BOOOOMMM!!!
(Do Boom's ever become redundant?)
The Championship Streak. From the supposed death of B1G football on September 6th (losses by the Buckeyes, tTUN and Sparty in nationally televised games) to the three game topper with our 3rd string cannon armed bulldozer of a QB.
No one associated with The Ohio State Buckeyes wants to be eating cold pizza sitting on a golf cart. We have the best of everything, and we do have the highest of expectations.....and I wouldn't have it any other way. 9-3 may play at a lot of schools, but it didn't feel great in the 80s, and it would down right suck now. Bring on Indiana!
Maybe give Starcat's number to a couple MODs, so they can have him wake you for the next time, cause we all know there's going to be a next time.