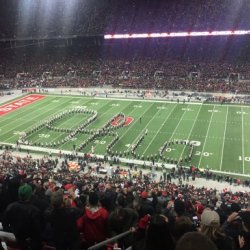 tjshaffe
---
MEMBER SINCE March 11, 2012
Favorites
SPORTS MOMENT: OSU - Standing in A deck to watch the Bucks v. ttun in the battle of the century.
Tribe Time - Rajai Davis - Bottom of the 8th, game tying two run HR. Damn, we were amped. (Series outcome notwithstanding)
MLB TEAM: Cleveland Indians
Recent Activity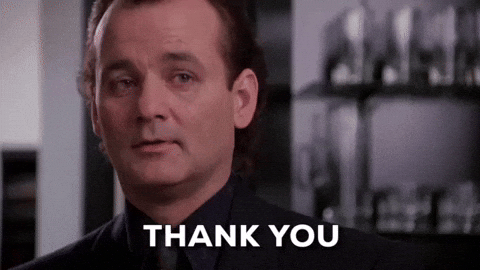 ... for everything. Best of luck at the next level!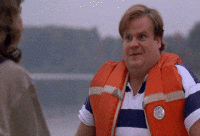 I have a personal and professional connection to those with physical and mental disabilities.. Respect the mention of being conscientious with certain vocab.
Cheers!
I like the thought of that...
Skull session is a must.. and get inside the stadium if you can to see the band take the field.
My wife is a big Reds fan and between the Tribe and the Redlegs we watch a lot of games together and I would agree with you here.. I have a lot of respect for him for sure.
A sizable percentage of OSU fans are just drunken idiots who know so little about the game it is embarrassing to be part of this fan base at times.
Agreed. Too many games have been ruined by some uninformed idiot yelling obscenities and booing throughout most of the game. Add in the diminishing presence of the TBDBITL and an increase of commercials and advertisements thrown down our throats, ill opt to stay at home and watch.
He looked really good in his first rehab start for the clips.. 3.1IP, 3 H, 0 R/ER, 1 BB, 6 K's on 64 pitches.
Went to the game Saturday and despite taking the L Plutko pitched very well. Two hits, which one unfortunately happened to be a HR. The stadium was rocking which was good to see. I anticipated Bieber pitching well this year, but to your point its great to see Plesac and Plutko doing what they are doing.
Go Tribe!
Buckeye Beast - There will be more, especially since you are taking the initiative to better yourself. You will have these little moments of clarity that will make what you are doing worth it. Just keep at it.
Reach out if you have questions or just wanna chat -- we've all been through it in one way or another.
Cheers!
Willie is definitely on my list and unfortunately I will be out of town this weekend. I am going to try to catch him later this year in Cincy.
Caught Arcade Fire last year at a festival it was a good time. It was my first time seeing them and I walked away impressed. Hope you get a chance to catch them.
Cheers
I can think of a number of other things that will help the USMNT attain success..
Thank you kindly, my friend. Its crazy the impact he's made in such a short period of time. As you said, here's hoping to many years of happiness.
Cheers!
I never had dogs growing up, so I have been indifferent on dog ownership. For a number of months now, my wife was pushing the adoption topic and about 6 weeks ago we adopted a dog and wow.. what a game changer. After 20 minutes with this dude I was all in.
Good on you, my friend for being a great dog parent and I think Hetuck said it best.. "The pain you feel is the price of pure love." Wishing you the best.
Cheers!
Thanks, Tom. I appreciate the suggestion.
Cheers!
Yup.. same podcast. I didnt mention Sagal as the host. Its been a great listen.
Cheers, Jedkat.
Just got caught up last night and have nothing but good things to say about the show. Cannot believe the measures taken to cover up / flat out lie about the incident and the harm caused/will eventually cause. Ep. 4 had some truly beautiful cinematic shots.
I am wanting to take a deeper dive, so has anyone found any books or other documentaries about the incident? Pynchon mentioned a book which I will certainly check out, but anything else would be great to know.
For the podcasters out there, I found The Chernobyl Podcast with Chris Mazin containing episodes following each episode of the show and its been an interesting listen.
Cheers!
Come on down to boom town. Lets go!