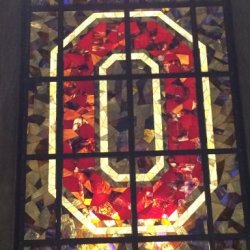 TJG32
---
Worthington OH (via Cambridge OH)
MEMBER SINCE January 15, 2015
Buckeye born and Buckeye raised. When I die, Buckeye dead.
Favorites
SPORTS MOMENT: Any and all Buckeye championships, any victories over ttun.
NFL TEAM: Browns
NHL TEAM: BlueJackets
NBA TEAM: Cavs
MLB TEAM: Reds
Recent Activity
Can't imagine Day wouldn't carry on the tradition. Has hit a home run on everything else.
Will pay off in spades next season.
Agree BucksHave7. Poor old Roy. Should have recruited better and developed the players you recruited better. No excuses.
Impressive win by the B-ball Buckeyes. And once again, Teddy Valentine was not.
Love the way the basketball and football teams compete. Great time to be a Buckeye.
Ohio against the world. People hate us.
Impressive, even with Teddy Valentine calling the game.
In other surprising news, water is wet.
Texas, hell.....how about the 50 states!
It's the B1G one, Elizabeth!!!
You need guys like BB in the trenches. They don't receive a lot pub, but they earn everything they get, building a strong foundation. Happy for you BB.
Do we really want Don Brown to go to BC with Washington? I think not.
Heard the same thing, Noahkat. That tells me he will be back for the game.
Somewhere John Cooper is smiling.
Agree.....need to hear the question. This is like Carnac the magnificent on the Johnny Carson show.
Secondary got better as the game went on. Looked shakey at the beginning, but saw steady improvement, especially coming out in the second half. Credit the coaches.
Ask Desmond Howard, he has all the answers. How does he keep his job on espn?
And take Desmond Howard with you.