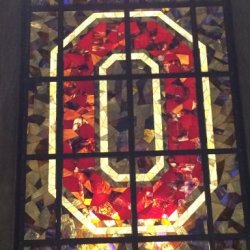 TJG32
---
Worthington OH (via Cambridge OH)
MEMBER SINCE January 15, 2015
Buckeye born and Buckeye raised. When I die, Buckeye dead.
Favorites
SPORTS MOMENT: Any and all Buckeye championships, any victories over ttun.
NFL TEAM: Browns
NHL TEAM: BlueJackets
NBA TEAM: Cavs
MLB TEAM: Reds
Recent Activity
You out kicked your coverage, Drue.
Lee Greenwood......"I'm proud to be an American, where at least I know I'm free....."
Called by the iconic Keith Jackson. Added to it.
It's offensive how offensive we will be. Good Lord.
John Corby, RIP, on WTVN radio would always do a bathroom report when he went out with the Big Bass Brothers on a restaurant/food review and would include pictures, how many "heads", cleanliness, etc. He is missed dearly.
That might get you in trouble, then again maybe not.
Wait for it....wait for it......
Boom Boom Boom Boom Boom
5 booms for a 5 star
Next it will be June, then July, then no football.
Disappointing on Grimes. From the way his father talked in the article a week or two ago, he sounded like a done deal for tOSU.
For better or worse, we are still going to win that damn thing.
Giving me chills. Great read.
How about "My Sharona", but dub it it "My Carona".
Is there grass on the playing field?
I agree with his comments, but if Woody was alive he would say go up and kick that guy in his knees.
Let's not forget about Coach Mick and all the support staff. The team approach is the best in college football, IMO.
Hope it all comes to fruition.
You're yelling so loud I can't hear what you are saying.
CRAZY.......that's what it is.
I guess you can come back home!
I think we have benefited the most from the transfer portal than any other team. Especially with guys being eligible immediately. Day is mastering the portal.
He's a Kyle Young with more offensive skills.