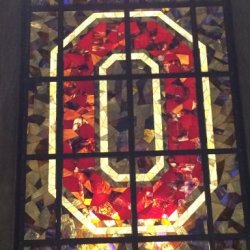 TJG32
---
Worthington OH (via Cambridge OH)
MEMBER SINCE January 15, 2015
Buckeye born and Buckeye raised. When I die, Buckeye dead.
Favorites
SPORTS MOMENT: Any and all Buckeye championships, any victories over ttun.
NFL TEAM: Browns
NHL TEAM: BlueJackets
NBA TEAM: Cavs
MLB TEAM: Reds
Recent Activity
Big boy....big get! Welcome to tOSU.
Take the reins, big fellow. Cease the moment!
"I drink and I know things"....one of my favorite lines.
NICE.....and tOSU has the money to pay for it. Straight cash.
Two would had tied it.....if I remember correctly. Didn't the 3pt shooter get fouled and he made 1 of three. Could be wrong, have been watching a lot of basketball lately.
Why are people not mentioning C.J. Walker when talking about point guard? Both Walker and Carton will play equal minutes IMO.
Babb could be Dixon 2.0
Hang in there young man. Hoping for better days. Stay strong in your faith.
A lot of people are forgetting about C.J. Walker. I heard Scoonie Penn on the radio yesterday saying this kid is the real deal. Said he reminds him of himself back in the day. With Walker and Carton at point guard, we are going to see guard play that we haven't seen in a long time. The future is bright!
They were good, but talk too much $hit for my taste. Just play the game. Let your actions do the talking.
Win the daily battles. Better days are ahead young man.
Give them hell, Coach Holt. Give them hell!
I'm reading what I like, too.
That's what I call putting your money where your mouth is. Good on you.
Good luck at your next stop.
The ESPN guys covering it gushed all over him. Now for ESPN to do that, it must have been outstanding.
All hail Gene Smith in his dogged pursuit of Holtmann.
"I ain't want to do all those factors."
Me either, Key.
I consider this year a success. The young guys can build on this and with what we have coming in next year, lookout B1G and NCAA. We're coming for you.
I think he is a lefty too.....could be Dloading 2.0
We're dancing.....but I'm not on the committee. And neither is Gene Smith, which is a good thing imo.