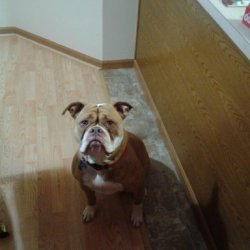 TJ1
---
MEMBER SINCE August 27, 2014
Favorites
COLLEGE FOOTBALL PLAYER: Dwayne Haskins
COLLEGE BASKETBALL PLAYER: Duane Washington
NFL TEAM: Browns
NHL TEAM: Jackets
NBA TEAM: Cavs
MLB TEAM: Tribe
SOCCER TEAM: Crew
Recent Activity
I will be real interested to see how well our defense plays against them this year.
ET was hot and cold offensively for Portland in the WCFs vs Golden State. Lacked consistency in that series though he played good defense and rebounded. They're unloading him for cap space?
Cincinnati no doubt. The reason is Luke Fickel and being an early season game you may have the option to come back for another game
I feel like this can only help the Buckeyes in recruiting and coach Holt's exposure to the recruits.
So I remember on Zeke's first TD, it came after Jacoby Boren left the game when Ragland bent his body back over and all of their weight was on Jacoby's knee. He was out for one play and that was all it took. Elflein slid over from guard to center, another guard (?) came into the game and we punched it in from the 2 or 3 yl. That was just a little more strength and desire that made it happen.
Distraction. Nose to the grindstone for Coach Holt's Bucks cause good things are in store for those who work hard and follow the Plan. 2 years of proof.
Watty grad Al Wash was a beast DL. He grew up in a Buckeye household where his Pop played at The and so did a HS teammate's. He was around Buckeyes all his life till he went away to BC for college. I'm sure that there's a few Ohio coaches that know him from his HS playing days. This is like old hat, prodigal son returning.
I am rooting for this kid and glad there is tough competition because that will only make our entire defense better.
ET gave it his all against the Warriors, and like most of his team, was inconsistent offensively. He did make 2 good defensive plays, one a rebound, at the end of OT in game 4 to give them a chance to win.
What bothers me about the Juice game, besides the fact that we could not get the ball back in the last 8 minutes, was that their long first TD should not have counted because the RB dropped the ball before crossing the goal line and fumbled it out of the endzone for a touchback. In the '09 SoCal game, there were pics of our D stopping them before they crossed the goal line but they ruled a TD. Tressel never challenged the Illinois fumble but that might have helped us win. Not sure if the SoCal score on 4th and short inside the 5 was reviewed or not, but a stop there could have been vital. Both were tough losses.
Justice Sueing is pressing charges.
15 and 5 vs TTUN after today's W prolly keeps his job.
It has to be due to poor blocking of the gunners and by the whole punt return team. We have too many capable return guys to be limited to such short returns, other than fumbling.
Weber was a 7th round pick.
Barber
Vannett and Huerman are in the League.
He'll play.
The USC thing I find hard to consider until you say Urban following LBJ again.
This is going to be a great game tonight and while I do love watching all Buckeyes play, it is going to be hard to beat the defending champs. Well, unless Mike goes off for 200+ yds.
They're playing poorly now and I think they will figure it out enough to get more than 6 conference wins. If the past year has taught us anything it's never discount Chris Holtman's team.
Maybe he took summer classes. Incredible though.
I find it hard to believe that he is on track to graduate this Spring. If I'm not mistaken he is a redshirt freshman and that would mean he is graduating after 2 years. Did he enroll early and then that would make it 2 1/2 years?
Yes. Quite a few new Buckeyes become available this April. Stay tuned. Go Bucks!!
Cousins making that cash is like a lil bro mirage.
Actually the NC loser will be 14 1 as both teams are 14 0 now.