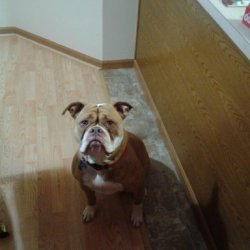 TJ1
---
MEMBER SINCE August 27, 2014
Favorites
COLLEGE FOOTBALL PLAYER: Dwayne Haskins
COLLEGE BASKETBALL PLAYER: Duane Washington
NFL TEAM: Browns
NHL TEAM: Jackets
NBA TEAM: Cavs
MLB TEAM: Tribe
SOCCER TEAM: Crew
Recent Activity
Vannett and Huerman are in the League.
He'll play.
The USC thing I find hard to consider until you say Urban following LBJ again.
This is going to be a great game tonight and while I do love watching all Buckeyes play, it is going to be hard to beat the defending champs. Well, unless Mike goes off for 200+ yds.
They're playing poorly now and I think they will figure it out enough to get more than 6 conference wins. If the past year has taught us anything it's never discount Chris Holtman's team.
Maybe he took summer classes. Incredible though.
I find it hard to believe that he is on track to graduate this Spring. If I'm not mistaken he is a redshirt freshman and that would mean he is graduating after 2 years. Did he enroll early and then that would make it 2 1/2 years?
Yes. Quite a few new Buckeyes become available this April. Stay tuned. Go Bucks!!
Cousins making that cash is like a lil bro mirage.
Actually the NC loser will be 14 1 as both teams are 14 0 now.
Ok, so we faced a lengthy 2-3 zone against the Bruins and win by 14? That just says we learn from our mistakes under coach Holt and you better come with something more than a long zone to beat us now. Go Bucks!
If the Huskies' DLine cannot get pressure on Haskins, game over. UW has not faced an OLine like the Buckeyes' pass pro. Good luck!
I was at the game and it was very frustrating seeing them hit threes without good pressure against them. I wondered what they were thinking. Same thing with their late run in the second half. It was like we forgot to play defense or were tired. But, a win is a win and I'll take it. Survive and advance!
We got this big; 49-13.
It's 23 degrees up here real feel of 12 not snowing but windy. We're going to tailgate at the hotel and bring the fight. Go Bucks!!
For me, something to build on would be limiting the number of penalties in this game. That would be a great advantage, to not beat ourselves.
I remember the same thing about taking a snap under center coming out of the Bama game. Then they practiced it for Oregon and Cardale went under center and hard counted the Ducks for a first down at the goal line.
2013 Cal was a day game.
I really doubt that Brohm is taking our pass game seriously enough as he compares us to them. I hope we beat them down.
Very nice, the Drab Olive and Blues. I too like that we play them because they are from NOLA, where we have a foothold and memories that will last.
I think they can when they meet them and hear the stories of Buckeye basketball success they created. But you are right, it may not be a hundred years of basketball history, but still, there are an awful lot of dudes who played at least in the past 80 years and it's hard to imagine the new Bucks would know enough of all of them. Coach Holt, again, all class in attributing the event to Thad's creation.
Totally enjoyed Canes losing last night and Joe Burrow. He will get more comfortable. Haskins Jr. looks to me like the best QB in FBS.
Totally agree. First TD bubble screen and other screens in first quarter totally used our aggressiveness against us. Smart by them. Their best play after the first score was tall dude chucking it long and getting PI. Whatever happened to their starting QB afterwards though, their backup was not as much as a throw threat. We could use some walk-down speed in the back end. DL looks unstoppable and love the extended play for little Bear.
I have confidence that we can win this year because Tony Carr left early last year.
I've been there in '03, '05 & '14 and been to every B1G stadium except College Park, MD. Definitely the worst fans. The '05 loss was the worst. Sat in section with PSU fans in rain where we verbal abuse reigned. One little whip sat behind me and spit tobacco juice on my poncho, where I didn't notice it until after the game. It rained all night. Just wanted to get out of there with a win, but tough loss and tough game for Troy. In '14 they were a little subdued except they still jostled towards us pre-game walking to the stadium with their f-bombs and classless behavior. '03 was great win Scottie McMullen threw the winning TD to Michael Jenkins and we didn't have any situations. Not a very friendly place in general and you walk many flights of rickety bleacher stairs and steps to your seats and, as has been stated, you wait for hours to exit the farm-field parking lots.