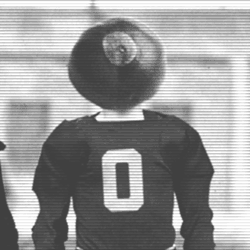 timtom
---
Member since 14 June 2013 | Blog
Recent Activity
Yes...you can't jelly your............. I think I will stop there ;)
That is what he played in college.
Mickey is about 5'9 and 200 pounds. I don't think he could play o'line.
I played college ball with Mick. He is a great guy. Hard nosed and competitive. Doesn't look like he has changed much.
From what I understand, Dantonio had no choice in the suspension of Bullough. The Big 10 suspended him for failing a drug test at the Big 10 championship game.
I think I would have to say the answer would be A . The other three earn their living by their evaluations, but don't get fired when they are wrong. Any coach that make mistakes on talent evaluation will not win games, and when you don't win games, you are looking for a job. How many times has Coach Meyer been fired ? I think if the staff felt the kid is good enough to be offered, we should all be extremely happy. Welcome home Stephen....