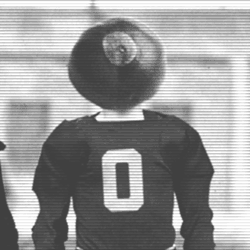 Tim McGee
---
MEMBER SINCE November 03, 2019
Recent Activity
Comment removed for violating the site's commenting policy.
Didn't surprise me. Meyer never wanted Joe. Fickell and Herman wanted him and had to convince Meyer. When Joe broke his hand in a non contact practice (?) Haskins jumped to 2. Got Meyer off the hook. Also JT was Meyer's boy. I'm glad Meyer's gone
Best coaching call meyer has made. If he was still coaching Bucks would've had a loss maybe two.
Division 1 college football still has the worse playoff system. Get rid of the committee and conference champs with wild card bids for 8 team playoff
Meyer was a politician and clueless in big games.
Bloodworth you're nuts.
Fields is hurt.
4th seed and will get ass kicked by Burrow. He has the heart and fire. Not like these pussy bucks
This team sucks
Another urban meyer choke team
Burrow was the smart one. Wins Heisman and national championship
F the bucks
Clemson will kick our butts
Screw this. They suck. LSU will kick bucks butts
Stop Mattison from coaching. He sucks! Right now Young no where near close of winning the Heisman
Young's not going to win Heisman. Out of all the games hes had a piss poor first half
If he stays healthy Burrow will be more successfull in the pros than haskins.
The Michigan game is a big concern for me. I think they can win especially if Day plays not to lose.