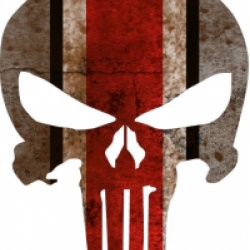 Thurdsty
---
MEMBER SINCE November 22, 2016
Recent Activity
I don't give a fuck how short bus Rutgers is...I wanna see100 on the scoreboard.
That's his natural position. I hope he does well. He sacrificed for the team until it brought in legit TE's. I still think Billy Price should've stayed a DT.
I was thinking the same thing. There's a big difference between can't vs. won't.
Being good against average doesn't make you great. They still suck.
Y'all should hold dubgates during the playoffs based on your win percentage.
Threat level still at Freddy P. Soft.
"Today, just 2.2 percent of the student population is African-American and it's not much better for other minorities" So what's your point? Wisky has to be the most SJW/libtarded campus in the B1G. Stop race-baiting.
258
I got half of it right. Not my fault OSU didn't score another td in the 1st half and go for two. Wish they would have just to make you happy.
FSU wins a close one and Dabo gets an MRI after the game... allegedly.
Fwiw, USA Today has OSU ranked #1. https://www.usatoday.com/story/sports/ncaaf/2019/10/07/college-football-ncaa-re-rank-ohio-state-passes-alabama-no-1/3890664002/
456
Rutgers is slump buster u. Lol Garbaughge
689
Based
I forgot how I voted.
It will be 38-10 at halftime.
We all have to find our own path... glad he found his.
Y'all ain't fixin that shit in two weeks. Wisky wins by two scores.
397
I'm guessing Day's presser was delayed until the family members were notified first... and recorded as they heard the news.
I forecast a Gatorade shower for Ryan Day Time,(RDT), on 11/30, as the clock strikes zero underneath a dark storm cloud of boos from the UM faithful in AA.
Gattis running uptempo with McCaffrey might be a challenge to deal with by the end of the year.
He had no choice but to step down. His old high school yearbook photos were recently discovered... and he was wearing blackface.
I despise sycophants. Why don't you leave before I escort you out.