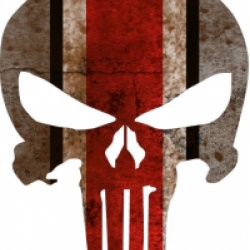 Thurdsty
---
MEMBER SINCE November 22, 2016
Recent Activity
Let them play.
Night game?
Doing volunteer work is a great way to get out of the house and also bring some positive karma your way.
Saw Korn and Breaking Benjamin at the schott 1/31. My cousin is in BB, it was great to see him perform live for the first time. Also going to see... 2/28 Glorious Sons @ Newport 4/10 Theory of a Deadman @ Newport 4/11 Blue October @ Express Live 5/6 Volbeat and Clutch @ The Schott
No fucking way I'm clickin' on that link.
Continue to do great things, J.K., no matter where life takes you.
Clemson didn't win the game, OSU lost it with self inflicted wounds.
His shoulder popped out if it's socket.
They'll win.
Dobbins by 44
Behold... The end of days.
420
"A 3-pointer from Purdue Fort Wayne's Marcus DeBerry pulled Ohio State within two points just four minutes into the game, and then the Buckeyes began to pull away." Ok, then.
I don't give a fuck how short bus Rutgers is...I wanna see100 on the scoreboard.
That's his natural position. I hope he does well. He sacrificed for the team until it brought in legit TE's. I still think Billy Price should've stayed a DT.
I was thinking the same thing. There's a big difference between can't vs. won't.
Being good against average doesn't make you great. They still suck.
Y'all should hold dubgates during the playoffs based on your win percentage.
Threat level still at Freddy P. Soft.
"Today, just 2.2 percent of the student population is African-American and it's not much better for other minorities" So what's your point? Wisky has to be the most SJW/libtarded campus in the B1G. Stop race-baiting.
258
I got half of it right. Not my fault OSU didn't score another td in the 1st half and go for two. Wish they would have just to make you happy.
FSU wins a close one and Dabo gets an MRI after the game... allegedly.
Fwiw, USA Today has OSU ranked #1. https://www.usatoday.com/story/sports/ncaaf/2019/10/07/college-football-ncaa-re-rank-ohio-state-passes-alabama-no-1/3890664002/
456