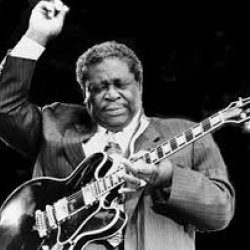 The Thrill is Gone
---
Member since 06 May 2014 | Blog
Recent Activity
Hopefully another genius. Did you know he's a MENSA member? Also, Urban's got a psychology degree.
100%. Braxton's great but I see no reason why this should be his job next year automatically. I understand the whole "don't lose the job due to an injury" thing but that goes out the window if we win the conference this year. It's time to start lifting trophies again.
Barrett's a player and the future is bright. Just gotta keep protecting him. O-line has improved greatly, on that front...
You must not have seen the VT game. Or Clemson. Or Michigan St. We didn't win our crappy conference last year. Let's get that done, then see where we are.
Yep. Plus, we've got a lot to prove before we get another shot. That's not popular but it's true. Behind closed doors they'll hold last year against us if it comes down to us and a one-loss Bama/Oregon/Okla/etc. Win the conference. It starts there.
Nice. Love days like that.
Ugh. I like the optimism but a team that lost at home to Va Tech is a team that has no business in a national championship discussion. Win the conference, win a bowl game, finish top 10. Then we can talk next year.
Eh. I don't feel bad for him. Guy could never work a day the rest of his life and be fine, unless he's absolutely terrible with money. In which case I really don't feel bad for him. When these guys lose jobs it's not the same as when some guy making 50k with a mortgage and two teenagers at home does.
I'll tell you what, man...I know this was written sarcastically but seeing what Rich Rod's doing over there and knowing what he did at WV...UM's problems are way bigger than coach issues, it seems.
Here's a tip, Tony, you idiot.
Change your plea to "guilty." There's no question about it - you did what you have been accused of. If there's any possibility you'll get off "easy," it will be because the judge and jury are convinced you are remorseful and that it will never happen again. "Not guilty" is defiant, considering the video we've all seen.
"Not guilty." These idiots kill me.
Zeke = 1. I had been leaning toward Samuel but Zeke was awesome against Cincy. Clear feature back now. Samuel good change of pace/quick guy.
Last time we got a shot at proving something...all we proved was that we weren't the best team in the conference. And the conference is bad. One game at a time. Enjoy the ride.
Haha...see what I mean? Now whoever did this, log in under one of your other names and do it again : )
Haha..trust me, nobody wants that...
Elliott was great. He's the feature back if I'm in charge. Good speed, good power, good ball protection. 20+ carries for him every week.
Mag: I don't know how new you are to the site, but here's a tip. If you express an original thought even slightly critical of anything Urban Meyer touches, no matter how true and fact-based your statement is, you will receive DVs. And I suspect there are some who have multiple accounts so they can give multiple DVs to comments they really don't like. No sweat, man. Of course our pass defense was a problem. Ray Charles knows this. And he's blind. And dead.
The UV was me. Agree 100%. Thanks.
Puncher: Boston
This always makes me laugh. This guy keeps doing this w/ the Philly Brown stuff. Rock on, dude...
Happy Birthday!
As for advice...if you drink, drink for quality, not quantity. 2 or 3 Sam Adams or Shiners is better than 10 or 12 Miller Lites.
I really, really hope not. No slight to LBJ but this is a football team that needs to focus on winning football games. The flashy celebrity stuff has done more harm than good, in my view. Win under the lights in front of 105k fans. A recruit who needs more than that to become a Buckeye is a recruit I'd rather end up somewhere else, frankly.
Scroll down a little...I'm pretty sure this is the pepper-spray-in-the-face guy. If so, he should stop going to games. It's clear they don't end well for him.