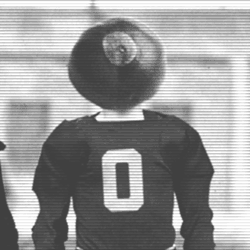 thirtytrap
---
MEMBER SINCE June 15, 2012
Recent Activity
Yeah I remember when I had my first shot of whiskey!
If Alabama wants it then ESPN wants it. So an 8 team playoff just might happen.
I hope that all of the kids have an injury free game. I now know why Zeke lit that guy from Purdue up on a kickoff.
The pic of Dorsey on his knees after the game was my screen saver for a few years until I got a new computer. Love it.
Hell YES!!!! Airborne, All The Way!!!!
After reading a lot of their posts and tweets.....I believe that they are broken.
For some strange reason, I would like to drink a beer with this guy.
Apack, I should have included active duty..I apologize
We have to remember that he is not opening up against Oregon State.
Well that just breaks my heart!!
Of course Finebaum wants him gone. The only teams who threaten the SEC are Ohio State and Clemson...….Dabo strap up your boots they are coming for you next.
I disagree however a vote up for honesty. GO BUCKS.
Sad to hear. RIP Mr. Harrison.
There are things larger than a football game on a Saturday afternoon. Thank you Coach and players.
Matt, you are the man. Thanks for the read. I needed this today.
I corrected a person last night when they thanked me for my service. I told them that this weekend is not about me, go to the grave yard and thank those men and women who paid the ultimate price. I will be getting my hand full of penny's tomorrow and make my rounds......You know what mean.
UUGH the 90's, OSU and Michigan....Pardon me but I have to go outside and chase small furry creatures around my yard with the weedeater now.
Couldn't wear my letter jacket if I tried. It has shrunk over the years