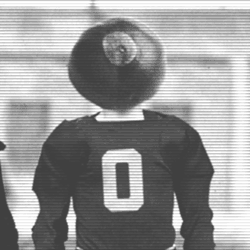 thirtytrap
---
Member since 15 June 2012 | Blog
Recent Activity
Look of confidence as a young man. I like that!!!!
Hard hitting but I don't like seeing a helmet cracked
I would have to add the 1988 win over LSU to the list. My hate for the SEC runs old and deep.
Be careful Gratfulbuck, you could run into Moby Dick.
I could really go for a Tangerine about now
Made us proud young women!!
That is OUTSTANDING!!!!
DenOSU-- I.O
This old high school football coach learned the hard way. Story of my life.
I would have been bitterly disappointed if I would have called and then hung up on...Bitterly disappointed.
Ivan, did you see the sunrise this morning?
On a side note....The first trailer is an exact replica of the West Virginia Governors mansion.
Mo, this has happened more than once in the history of the army. From the Kit Carson Scouts to the LRRP's. Those who shine a chair with their ass and have not been in the field in years always know best. They always want to rely on the new technology and prove how hi-tech that the military is at the time. While serving in some of those units we were often questioned and at times we were told that we were not seeing what we were seeing. Sometimes even told to rewrite our after action report. Our recon didn't fit into what their intel was saying from a chair jockey who didn't ever have mud on his boots. You are correct in saying that one day we will need soldiers who will go behind the lines and actually see things that satellites cannot see.
I had a friend whos husband told me that they have a nephew who heard from his cousin who also had a friend who was his uncle who told him that Weber was considering a transfer. :)
When I was working construction in a power plant years ago the elevators all has NO SOMKING signs painted in them. I have no idea what somking was but you can bet your ass that I didn't do it.
I wonder if he needs a little cheese with his whine??
As an old Airborne NCO I can honestly say Sir that a lot of times the answer was both A and B. :-)
C-130 rollin down the strip
Airborne soldiers on a one way trip
Totally understood and appropriate
I was in my twentys and early thirtys during the Cooper years. I know the hate so much that the bile in your stomach would burn so bad that you had to go puke. Seeing all of those great OSU teams lose to that team and enduring another year of saying "just wait until next year" made me sick. I guess that what I am saying is that those who had to live thru that are a little gun shy during "The Game". Those of us who live that nightmare are starting to gray around the edges and gaining a few pounds here or there however our stomach's still churn with the hate.