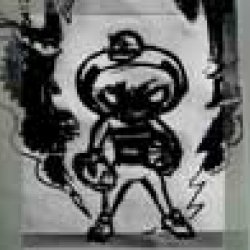 TheSpiteHouse
Columbus, OH
Member since 12 November 2013 | Blog
Recent Activity
If I'm the Browns I would use one of my fifths on Noah.
You can tell it's demoralizing for the team...also demoralizing for the fans.
I mean these guys shot free throws like my rec league team.
Just inexcusably poor free throw shooting.
Damn we're getting killed on the defensive glass.
Buckeyes have only played defense on about two possessions.
Loving just let a guy get right around him...
What a crap start. Terrible Buckeye shooting and Indiana has scored off of a clanged and air balled three.
The Potter call was so weak that the replay confused me as well.
Maybe those of us in football school houses shouldn't throw stones, but...you have a point.
Wow. Ice water for Tate.
BTW that T on Potter looked weak AF.
OK, 9 seconds to answer. Should be 10.
I'm not really sure Tate walked there but that hurts.
Woof. Heckuva shot by the Lions.
I thought Thompson had good position...
Dammit Tate make a damn free throw
Argh. Blocked dunk and missed wide open three...at least things are going similarly for Penn State.
Dang...our offense looks disjointed again.
Coach Matta was right, CJ just had to stick with the 3.
No.
There's still pride, the conference tourney, the NIT.
This team has been inconsistent (that was never even a question), but a mentally weak team just mails this game in.
I agree, but Potter also looked the sharpest I've seen him on both ends of the floor and even Loving looked dialed in on defense. Weird performance, but in a good way.