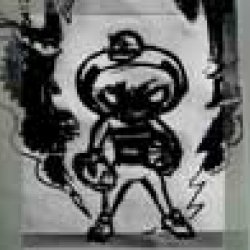 TheSpiteHouse
Columbus, OH
Member since 12 November 2013 | Blog
Recent Activity
Maybe Potter was getting tired? Because he was balling.
Scary at the end but we closed it out.
Turnovers and air balls have been frustrating.
Do: Tate layup
Don't: CJ Airball
Potter has been extremely efficient. I don't think he's on the floor though.
Kaleb Diop Diop Tate Diop
Thats who I would give the ball to.
Probably some special teamers.
Yeah, when 1 or 2 guys are out of position I think it may just be a mental error by the players. When it's 4 or 5 guys then you have to look at the coaches.
Yup. Heard Gregg Williams talk about something similar.
I agree. JT has made better throws with more anticipation and accuracy.
If I'm the Browns I would use one of my fifths on Noah.
You can tell it's demoralizing for the team...also demoralizing for the fans.
I mean these guys shot free throws like my rec league team.
Just inexcusably poor free throw shooting.
Damn we're getting killed on the defensive glass.
Buckeyes have only played defense on about two possessions.
Loving just let a guy get right around him...
What a crap start. Terrible Buckeye shooting and Indiana has scored off of a clanged and air balled three.
The Potter call was so weak that the replay confused me as well.
Maybe those of us in football school houses shouldn't throw stones, but...you have a point.
Wow. Ice water for Tate.
BTW that T on Potter looked weak AF.
OK, 9 seconds to answer. Should be 10.
I'm not really sure Tate walked there but that hurts.