TheNomadicBuckeye
---
Boise, ID (via Lima, OH)
MEMBER SINCE February 07, 2019
Favorites
COLLEGE FOOTBALL PLAYER: Zeke
COLLEGE BASKETBALL PLAYER: Redd
Recent Activity
Bold Prediction: Buckeyes win 11 games this year.
Way I've heard it: In-Jig-Buh
Add a Kicker and a backup QB and you got yourself a full-fledged team here my friends.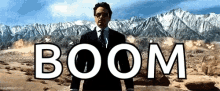 Those calls home to the parents... I'm not crying, just got a little something in my eye that's all.
This guy is awesome. This is why, while overall rating and everything has it's place, I prefer to put my trust in the coaching staff to make the right decisions. I'd rather have the guy ranked outside the top 300, but ascending, putting in the work, wanting to be a Buckeye, than the guy who's high ranked because he grew faster than other kids and maybe has plateaued or gotten complacent. This was a good get. Rooting for Jantzen to realize his talent, at whatever position, and get on the field in the coming years for us.
"In a stadium seating 79,658 the Buckeyes last fall averaged 83,186."
Best damn fans in the land for decades now.
Hilarious. Enjoy losing for 5 yrs buddy.
Still a great class so far. Need to close strong, but not much left in the way of true needs. Pretty much anyone added here on out, assuming we end up signing all the commits so far, are all just gravy on a splendid '21 class. From what I've seen and read I'd rather have Egbuka than Stellatto anyway.
Damn. Could you imagine if one college team had all these players? They'd be unstoppable!
I'll bet we bring in a transfer QB for 2021 to fill out the 4 man group Day wants.
3 Bucks in Detroit This draft. Lions will finally turn the corner and be a good team.
Ravens getting serious about wanting to win. First JK and now Malik?
Ohio State has a chance to land half of the players ranked in the top 10, including three of the top four: J.T. Tuimoloau, JC Latham, Jack Sawyer, Emeka Egbuka and Donovan Jackson.
Any update to the timetables for the top prospects who haven't committed yet? When can we expect announcements from Tuioloau, Latham, and Egbuka? Do they still want/need visits to commit?
In fairness to Wilcoxson if I was going to decommit from a program, twice, I would probably decommit from Florida too. Both times.
Kid sounds smart as a whip. Welcome aboard TreVeyon. Looking forward to seeing you become the next legend.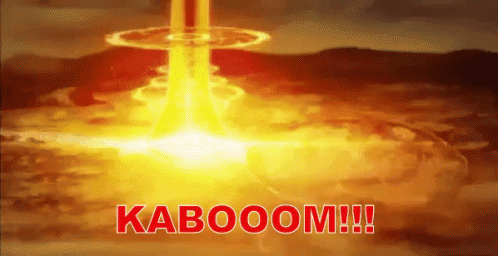 Let's just get a double boom and announce Powers and Tshabola at the same time!
Carlos Hyde could be the thunder to Kamara's lightning down in New Orleans. They didn't run the same last year after losing Mark Ingram.
I'd love to see Jenkins back on a contender. Philly been slipping the last season plus.
Darron Lee needs to get with a DC that can jumpstart his career. It's hard to believe he hasn't excelled to this point.
How about a 3 back system boys?
Since joining these men I have seen shit that will turn you white!