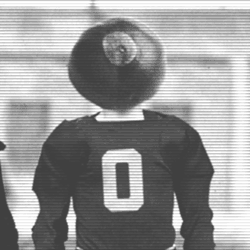 TheDudeAbides
---
Member since 25 March 2012 | Blog
Favorites
COLLEGE FOOTBALL PLAYER: Eddie George
COLLEGE BASKETBALL PLAYER: Evan Turner
NFL TEAM: Browns
NBA TEAM: Cavs
MLB TEAM: Indians
Recent Activity
Thank you for that tennbuckeye19, in the words of Tobias, "I just blue myself."
I can't wait for the new episodes of arrested development, I need some more Tobias in my life.
I apologize for the following statement...I don't want OSU to go undefeated this year for two reasons. First if we go undefeated during a post season ban year, it will piss me off because we should be playing for a national championship. Second I think we have a legitimate chance at going undefeated in 2013-2014 season, and to do it two years in a row is ridiculously hard so I would rather take the losses this season. Like most I think we win 9 or 10 games this year and if we do have a chance to go undefeated I will cheer for it because my heart will not accept logic.
M. Night Shyamalan is that you?
I've been a die hard cleveland sports fan my entire life, and I hate the way lebron left, but I got over it rather quickly because I expect the worse with cleveland sports. I'm more annoyed with every person that's not a cavs fan to continuously say how they need to move on, because some have and those who have not have the right to stay angry if they want, this is the beauty of sports fandom. Yes cavs fans being upset lbj won might be sour grapes, who cares, most people who are passionate sport fans come off as immature anyways. Sorry for the spiel, I've been hearing the cavs fan need to get over it for the past 3 months on tv and now it's leaked over onto this website, just growing weary of it, reminds me of people clumping all OSU fans together as irrational asshats. There's all different kinds of fans in every fan base and they have the right to feel as they see fit (all violence and stalking excluded).