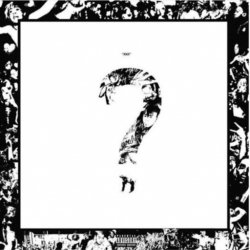 TheDizzle
---
Richmond, VA (via Fort Collins, CO)
MEMBER SINCE August 25, 2016
Ohio State, PS4, NJPW/ROH, MFAM, basketball, chess, poker, Marvel, Novak Djokovic fan... there ya go
Favorites
SPORTS MOMENT: The Zeke 85 yard run vs Bama and the LeBron block on Igoudala in the 2016 finals are the only sports moments that made me lose the ability to stand
COLLEGE FOOTBALL PLAYER: Malik Hooker
COLLEGE BASKETBALL PLAYER: David Lighty
NFL TEAM: Colts
NBA TEAM: Cavs
MLB TEAM: Indians
SOCCER TEAM: USWNT/USMNT
Recent Activity
Fuck it. Just play the Michigan game. Even if it's an unsanctioned exhibition, it'll be worth.
Football? It'll be full anarchy by the fall. Once we feel the full force of the financial markets crashing with the remaining people losing their jobs and there being no cash flow, they will take to the streets. Looting, death and more disease spreading. Our government is way too ineffective to stop it. Call it the purge, call it the apocalypse, call it whatever... prepare yourselves.
So no Justice Sueing?
Don't kid yourself. We'll be the same record next year
Lol remember when people thought this team could make a final four?
Urban Meyer admitted that he hardly knew her. Not firing Zach Smith isn't an indictment on Courtney Smith's character more so an indictment on the fact that Urban Meyer was busy running the largest football institution in the United States. The only fact in this case is that you weren't there those nights, neither was anyone else. We don't know what happened. But acting as if you do and slandering Courtney's character based on hearsay from others who: 1. Weren't even there and 2. Who's interelationships you wouldn't know, because you DON'T know them, is completely disgraceful. Especially considering that their kids (who are Ohio State fans) come onto sites like these and have to see people like you spread bullshit about their mother
Idk. The Ohio State-Michigan NIT game will be lit and I won't have to get mad at my brackets busting as I won't make one. Cheers to the NIT
Fall off starts in 3... 2... 1...
Richard Pitino is 44-73 in Big Ten play and will be lucky to keep his job after this year. Shit coach, shit father.
G League isn't calling either, hope he gets a useful degree
Jallow is ass
Great observation
There aren't reports of it being a done deal when shit still needs to get sorted out. We were just waiting on the Titans to lose and he should be announced within the week
Joe Burrow killed the Clemson curse and set OSU athletics free
1. Clemson 2. Ohio State 3. Alabama No one else matters. National champ is coming out of this group
Fuck Clemson. They replace USC on my OOC shit list
The NCAA should apologize and censure fhos refs
.500 in Big Ten road games + Sweep home games = 1 seed
No one actually believes Gonzaga has a better resume than us? For fucks sake they lost to Michigan by 20. It's a shame that #2 is the ceiling because #1 plays in the WCC
It doesn't matter what scheme you run if your getting pushed 2-3 yards off the LOS. The game will be decided in the trenches as all games are. Advantage Ohio State
He'll only win it if Day let's him
It's a conspiracy
Uh... Larry Johnson isn't going anywhere except retirement
OSU will be fine. Day is primary play caller and Yurcich is a two time Broyles finalist. Not to mention Yurcich is Day's guy (he hired him) while Wilson was left over from the last staff. Wilson is good but it isn't a Tom Herman situation
Tigernet looks like a shady porn site