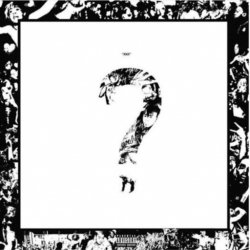 TheDizzle
---
Richmond, VA (via Fort Collins, CO)
MEMBER SINCE August 25, 2016
Ohio State, PS4, NJPW/ROH, MFAM, basketball, chess, poker, Marvel, Novak Djokovic fan... there ya go
Favorites
SPORTS MOMENT: The Zeke 85 yard run vs Bama and the LeBron block on Igoudala in the 2016 finals are the only sports moments that made me lose the ability to stand
COLLEGE FOOTBALL PLAYER: Malik Hooker
COLLEGE BASKETBALL PLAYER: David Lighty
NFL TEAM: Colts
NBA TEAM: Cavs
MLB TEAM: Indians
SOCCER TEAM: USWNT/USMNT
Recent Activity
QB - OSU
RB - PSU
WR - OSU
OL - OSU
DL - OSU
LB - PSU
DB - OSU
ST - OSU
Coaching: HC - OSU, OC - OSU, DC - push, OL - push, WR - OSU, DL - OSU, LB - OSU, DB - OSU
Advantage: OSU 12-2-2
BONUS: Fanbase - OSU, Recruiting - OSU, Relevancy - OSU, Stadium - OSU. Tradition - OSU, College overall - OSU, Girls - OSU, parties - OSU, Delusion - PSU, Obsession - PSU, Creepy College town - PSU, football program hiding child molestation - PSU
Obey the law
A reminder that laws are not virtues or moral standards. They are norms enforced by state officials...
This means... Hitler didn't break the law, Stalin didn't break the law, Mao didn't break the law, slavery didn't break the law, segregation didn't break the law, apartheid didn't break the law... and every person who was either complicit or silent during this time were simply obeying the law
Stop. "7 Big Ten championships" - 3 of those were shared titles in seasons in which we lost the tie breaker... so if you want to count those, then Michigan's 2018 division title is just as legitimate. Not to mention the 2010 big ten championship got vacated which leads me to the next point that Jim Tressel got us put on probation which directly correlated to a 6-7 season and potentially a lost national championship season in 2012. For contrast, Urban set us up perfectly for success and 2019 was one of the best Ohio State teams ever. You brought up Urban's embarrassments but lets not forget Tressel's embarrassments... '06 Florida (vs Urban btw), '07 LSU, '08 USC, and '09 Purdue. Urban Meyer modernized OSU football and took us from a regional power to a national power at a time where Tressel left us in a rough spot. Clearly Urban.
Our society has NEVER needed sports so bad then at a time like this.
Curious how sports being around would solve anything? When sports were happening... police brutality still existed, protests and riots occurred, and the debate was still raging on. Not only that, but the issue was also encapsulated into sports by the likes of Lebron, Kaep, the USWNT and others.
So it seems like sports would be nothing more than a personal distraction to you as an individual, rather than some greater societal benefit or need as a whole. To be clear, I have no issue with this. I also like using sports as a means to "escape", however I think it's important to realize that not everyone has that privilege...
I thought JC was trending away?
No chance they don't play
The last DB named Denzel worked out well
wow. I thought this was going to be something important
The projected depth chart is way too senior oriented. There is no way that Henderson is a third string RB by his second year unless he's a complete bust
Bryce Young will be starting at some point this season if not the first game
it's not even about the name, the divisions need to have the same amount of teams
Notre Dame and Oklahoma are the best options. I like Virginia as a second option. I don't want Texas.
yes lets have 17 schools... that makes no sense
If you were able to make it through this cesspool thread of DV's and pandemic experts... just remember that Michigan blew the Big Ten's undefeated bowl season by losing to Will Muschamp
Home field advantage is too big of an advantage in college sports. The national championship would be played by the 1 and 2 seed every year. I'd maybe support it for first round matchups, but the semis definitely need to be neutral field.
says this unironically while using the internet created by... the US Government
Noon kickoff makes it even lmao
One and done ruined college basketball. Harbaugh apparently wants to ruin college football
Unhealthy obsession Urban would have flamed out earlier than 2018. Who knows what coach would be here now or if we would have ended up like Florida in 2010. Possibly a decade of mediocrity
If results were based on QB play, Mike Leach teams would win conference championships and national championships every year. It doesn't happen. I can't even name the last 2 Big Ten QBs to beat Ohio State. It's clearly more than QB play and anyone who says otherwise is dumb
Baron Browning makes up for the Josh Myers snub. Not hating but Browning isn't top 100
Here we go...
JT also played on teams with Zeke, Curtis Samuel, Michael Thomas, Braxton Miller, Devin Smith, JK Dobbins, Terry McLaurin, with amazing OL personnel. Teams that also featured a defense with the Bosas, Marshon Lattimore, Chase Young, Jeff Okudah, Malik Hooker, Denzel Ward, Raekwon McMillan, Tyquan Lewis, Sam Hubbard, etc.
So yes, JT had a good record. But that's just a factor of the Ohio State machine, not individual QB play. So Let's not act like Ohio State didn't 1) have way more talent than 90% of the teams they faced and 2) severely underachieve with JT:
2015 - Most talented team in Ohio State history but FACE PLANTS because of an anemic passing game. *Headache Intensifies*
2016 - By far the worst offense of the Urban Meyer era with an anemic passing game ONCE AGAIN. Oh yeah, but this time instead of losing to Sparty in a tropical storm (not embarrassing), we instead go on to national television in front of 20 million+ people and get completely shutout by Clemson. Thus Embarrassing all of Buckeye Nation in the process
2017 - Slightly better year (Thank you Ryan Day), he did play a great game vs PSU... I'm sure he showed out for those NFL Teams, OHHH WAIT... JT went on to post a QBR of 20 vs an Oklahoma defense at home (LITERALLY HOW??), throws FOUR FUCKING INTERCEPTIONS vs Iowa thus officially ruining our season, and then almost chokes the game vs Michigan before Haskins comes in at the end and saves us. He also played mediocre vs Wisconsin and USC but I can't criticize those because... trophies. (this is the amazing year you cited as to why JT made an NFL practice squad btw...)
BTW players that get designated with the titles of "good leadership skills" and "plays with heart" are code words for players that don't have enough skill to make it as is. It's just a way to justify their spot on the team. Also, there's no way the Saints brought him in to be the team leader as the 4th string QB. That's not how pro sports work, the best players become team leaders.
In conclusion, Shea is good enough to be on a practice squad and JT has a weenie arm. Thank You.
Is this surprising? Everyone knew it was a horrible loss at the time... Schiano.
90% of these guys probably want the game back as bad as we do. 1) They love college football and/or video games, 2) They themselves just want to be in a video game The other 10% can be auto generated