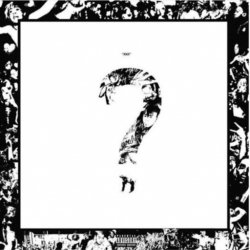 TheDizzle
---
Richmond, VA (via Fort Collins, CO)
MEMBER SINCE August 25, 2016
Ohio State, PS4, NJPW/ROH, MFAM, basketball, chess, poker, Marvel, Novak Djokovic fan... there ya go
Favorites
SPORTS MOMENT: The Zeke 85 yard run vs Bama and the LeBron block on Igoudala in the 2016 finals are the only sports moments that made me lose the ability to stand
COLLEGE FOOTBALL PLAYER: Malik Hooker
COLLEGE BASKETBALL PLAYER: David Lighty
NFL TEAM: Colts
NBA TEAM: Cavs
MLB TEAM: Indians
SOCCER TEAM: USWNT/USMNT
Recent Activity
No bueno
The OHIO chant didn't trail off at all, feel like this is basically a home game
Depends on what Ohio State does against Wisconsin. Cincinnati should stay in the rankings now. Meaning that we'll have one more ranked win then they do. We need to make a strong final statement tonight though
Nope. Oklahoma is essentially a first round bye. We should want #1. Let Clemson and LSU fight to the death
We should be #1
Tough loss for PSU fans, atleast they get to watch their football team play in the Big Ten championship... oh wait
Penn State basketball is some how more unlikable than Penn State football
LMFAO
Watkins looks like a 2k mycareer player
CJ Walker obviously doesn't know he's 5'10
It's scheduled for 8 but it'll probably kickoff at noon
Crazy to think in 3 years we went from losing to Texas-Arlington and Florida Atlantic to beating Top 10 UNC and Nova teams by 25 points. Holtmann's rebuild is unbelievable
Wtf ESPN is still dissing us even though we're up 15. "Small guards" and "Ohio State wouldn't hold last years UNC team to 40". What kind of analysis is that??
Bilas cums himself everytime UNC scores, complete silence when we score
Observations from someone who only watched the second part of the first half: 1. The most sloppy, well coached team ever. It's been that way for a while. 2. Wesson went from being one of the best post up players in the country to the go to mediocre pick and pop player. Ridiculous. UNC doesn't have a big man who can take wesson 3. Still proudly an Andre Wesson hater, everytime he shoots feel likes a turnover. He isn't on this team if it isn't for his last name Win the game.
Early (2-3 years in) Drop every OOC game and schedule MAC/FCS - 3 auto wins a year Consistently be better than Maryland - 4 wins a year Upset a mid tier/other bottom dweller big ten school - Hit 5 wins for 1 season Later (3+ years in) Recruit/develop NJ well, Gain talent through transfer portal MSU falls off, more talented then IU. 4th best team in Big Ten East - 6 wins a year Bowl Eligible = better recruiting, now NY/NJ embraces you Ceiling 5-10 years down the line: 8-4ish (what they were with Schiano the first time), well coached team with more talent then the Big Ten West schools meaning they win there cross overs and bottom tier Big Ten East games regularly. Still remain OSU/UM/PSUs doormat but keep the games more respectable. Maybe eventually have a pandemonium in piscataway moment over a OSU/UM/PSU
I imagine its hard to get a majority of Big Ten coaches on your side when you've railed 9 of them by an average of 40 points
True. They'll never know it got linked on Ohio State pages
We're playing against ourselves, we gotta blow them out by more than we did in the first game. Should be easier to throw in a dome... Ohio State 56 Wisconsin 10
People said the same thing when we beat them in 2015, they'll be ok
Lol this is why people say the Iron Bowl is better than The Game. Iron Bowls are entertaining, The Games are blowouts
Last year, Clemson faced ND in round 1 which allowed them to prep for Bama the entire bowl season. Huge payoff for them. The drop off between the top 3 and the rest is huge. I hope we face Utah/Baylor in round one. Those teams don't have the talent to beat OSU in a playoff setting
20 point win over Top 10 teams seals it regardless
Wisconsin is technically better for us. It officially locks up our playoff spot. A 12-1 Minnesota with a win over us probably takes our spot leaving us in the mud with Utah, Bama and OU to fight for the last spot. (Assuming UGA losses SECCG). 11-2 Wisconsin is still done. Leaving 2 spots after Clemson/LSU
Chugonov = Cardale