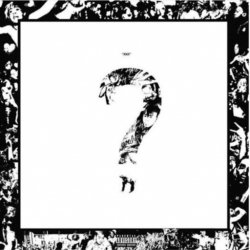 TheDizzle
---
Richmond, VA (via Fort Collins, CO)
MEMBER SINCE August 25, 2016
Ohio State, PS4, NJPW/ROH, MFAM, basketball, chess, poker, Marvel, Novak Djokovic fan... there ya go
Favorites
SPORTS MOMENT: Zeke 85. Nuff said
COLLEGE FOOTBALL PLAYER: Malik Hooker
COLLEGE BASKETBALL PLAYER: David Lighty
NFL TEAM: Colts
NBA TEAM: Cavs
MLB TEAM: Indians
SOCCER TEAM: USWNT/USMNT
Recent Activity
Bring back David Blatt
what if he gets hurt?
Is this not true for every football team ever? What if Tom Brady, Drew Brees, or Aaron Rodgers get hurt? Those teams would be fucked just like we'll be fucked if we lose Fields. Having one good QB isn't the exception, it's the norm. Obviously you want depth at all positions but if there's one position you can afford not to have depth at and still win a championship, its QB. One of my favorite quotes of all time is when Jon Gruden asked the Indianapolis Colts Offensive Coordinator why Peyton Manning's backup didn't get more reps, his response: "Fellas, if '18' goes down, we're fucked. And we don't practice fucked."
We might as well embrace that moniker because there's a reason having your third string QB lead you to the national championship has only happened once. Those things aren't meant to happen which is why the 2014 National Championship will forever be special, it's disrespectful to their legacy to think that the formula for Ohio State to win a national championship is to have QB depth that can suffice the loss of two injured QBs.
16-4/15-5 is very doable
It's not like our backup center last year was tearing it up when Kaleb was off the floor. I think we'll be fine
We need a wing that excels at shooting. Muhammad, Wesson, Young, and Jallow aren't cutting it.
Let's put it to rest forever... D'Angelo Russell > Mike Conley
And this is edited to make it look cooler then it is. They'll be even uglier on the field
Chugunov is the best QB
If I was a star player, I'd change my number every 3-5 years. That way you get more jersey sales
Yeah... then got an agent and never returned
He's undersized for an NBA center and not athletic enough to play any other position. On top of that, he can't stay out of foul trouble. Hopefully he makes a smart decision and doesn't value the g league over being a key piece on some great teams while also getting a degree
Fuck Stadium. Anything linked from there is an automatic DV
It would only be plausible if Carton was a one and done. If Carton and Walker are both in their second year in the program by the time Quinerly is eligible, then I don't know why he picks us. With respect to his skill level, I don't see how he would get the playing time he desires. Also, he's a part of Jelly fam which makes him a possible distraction to the team. I doubt Holtmann wants him.
Thats one less team to worry about next year. Hopefully Michigan State and Michigan have some early departures too.
Pitt basketball and Ohio State basketball aren't equals. If Ohio State REALLY wants him, they'll get him.
Giddens is from an era of Ohio State basketball that I want to forget about, sorry but I would prefer Brunk as a grad transfer option.
Brunk and Roderick OR Diallo and Pierce?
Kaleb isn't leaving early, not unless he wants to play in Spain or Israel
A 7 footers skill set is being 7 feet. His presence will be felt regardless of offensive skills. Most modern day centers can only catch lobs anyway, Kaleb Wesson is an exception because his athletic prowess is limited.
My expectations are a top 5 finish in the big ten, cut out the embarrassing losses to bad teams like Illinois and Northwestern, and protect home court against ALL teams including MSU and UM (a 12-6 home record is unacceptable), with the end result being a top 5 seed in the NCAA tourney.
Huge talent infusion next year. The future is bright.
Did anyone actually think Woods was going to hit that shot? What happened to the good old day of designed plays from inbounding under the hoop?
Out of rhythm threes was Holtmann's plan?
Comment removed for violating the site's commenting policy.
2 paint points with 8 turnovers. Yikes.