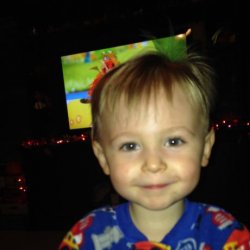 thedewman10
---
from Fairborn
MEMBER SINCE January 02, 2016
Born and raised a true Buckeye !!!
Favorites
SPORTS MOMENT: When Zeke ran over the Alabama's 'best defense in America'
COLLEGE FOOTBALL PLAYER: Ezekiel Elliott
COLLEGE BASKETBALL PLAYER: Larry Bird
NFL TEAM: Browns....who else plays pro ball in Ohio ?
NBA TEAM: Boston Celtics
MLB TEAM: Anaheim Angels
SOCCER TEAM: You are kidding right?
Recent Activity
When Jim Bob goes 8-7 versus the Bucks, I MIGHT be impressed. But I doubt it.
I was going to say just another who seemed to have the world by the nuts and messed it up. But it happens so often any more that it seems like a waste of time saying it.
Wow....On the internet it shows...Wyatt Davis to enter.....
And a I went....CRAP....NO WAY....thinking it was..yeah...that OTHER enter...
The team that takes him isn't looming at him to help this year. The biggest take from that report was..."He has all the skills" ...That's what most teams want.
I'm thinking NIT offers more chance of winning games and getting better.
While I agree with most of what you said, second half's have ben nothing short of dismal and really a total team fail. That's the most unexplainable part for me with a coach like Holtman
When EsecN reporters take too much meth, it isn't good. And they have been smoking for awhile now.
A wise man takes advise from someone who has been there before. The success rate just goes up from there.
HEY YOU THERE....DEFENSIVE ENDS...SPRINKLE SOME MORE OF THOSE CHOPPED UP PEDS...uh...CHOPPED UP OATS ON THOSE PED ..uh...GRANOLA BARS....THATS IT...MORE...MORE
He will immediately play basketball and all he will do is run as fast as he can down the lane running interference for Wesson
He was on the transfer portal more minutes than he was at OSU
Good thing you added the last part about sarcasm because I believe everything I read.
Don't buy into that. Cbus was fine when Urb was here.
BREAKING....
DOUG NESTER IN TRANSFER PORTAL..
I just want to beat someone else to it.
Hey...maybe he wants his great great great grandchildren to be in on VT's NC. Nothing wrong with that.
With 3 hands should have chosen an sec school. They don't call holding.
It is with great joy that I say, since I really do not watch EsecN, I do not know who this is.
If you say you are going to VT because you like the school, area, etc, that's one thing. To say you are going to VT to win NC's is just not a rational decision. There are about 50 other schools that have a better chance of that.
I like all the comments above mine and probably the ones after.
Good to see him come back and play hard. Also interesting that after Holtmann spoke to 'the powers that be' that he playing the same way with less fouls called.
Please don't use the R word
We know how that worked out for another team ..LOL
Thats a good question. And now that I think of it, I really don't know.