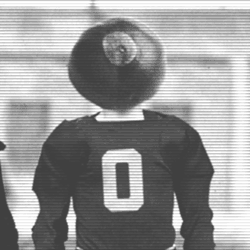 TheButcher
---
MEMBER SINCE March 24, 2015
Favorites
SPORTS MOMENT: OSU Championship game against Miami
NFL TEAM: Browns
NBA TEAM: Cavs
MLB TEAM: Indians
SOCCER TEAM: Hahahah
Recent Activity
Is he left handed or right? How long is his reach?
I would be up for a 64 team playoff starting in mi-December and ending before March madness.
We get #63 Western Kentucky out of Conference USA.
As we bicker back and forth about the generations of our time, lets not forget the "Greatest Generation" and those sacrifices that were given.
Sounds about right. I'm meeting Bizarro Jerry later too.
"It's a bold strategy Cotton. Let's see if it pays off for him."
So cool to see this! If only the rest of us would live by this example.
Disappointed Teradja Mitchell hasn't taken over for Tuf Borland. Must not be ready but physically its not close between the two.
It's also exhausting and so moronic.
"I think Daniel Jones is about to find out that NFL preseason defenses and NFL regular season defenses aren't quite the same thing."
Said every Cleveland qb in the last 20 years.
Have this discussion in 3 or 4 years.
Note to Urban: See Chip Kelly.
Grass may be greener in December but the grass is not always gree....something or another.
#7 Mitchell is a beast! More please.
Careful what you wish for...
So media ranks OSU over Michigan but they also say Michigan will win the B10? Ok.
Yep. Not even as hard as finding Waldo ;)
Still better than the 5 defensive lineman set against Iowa a few years ago...but then again, what isn't?