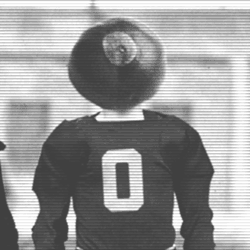 THEBuckeyeAnalyst
---
MEMBER SINCE November 26, 2016
Favorites
NFL TEAM: Browns
NHL TEAM: Blue Jackets
NBA TEAM: Cavs
MLB TEAM: Indians
Recent Activity
Although we haven't seen any real game action from Mayfield, I think its relatively safe to say the Browns did a great job on the draft boards. Which is a nice change from many past drafts. The key is to draft as many OSU players as you can!
Go Bucks and Go Browns!
Bosa and Young....MY GOD!!! It's like someone threw a steak in the Lions Den
Relatively small sample size for something like this. For example the random poll on 11W today already has over 1500 responses. Sounds like the Wall Street Journal put about 10 min into an article they new would garner mass article clicks. That being said id put this in the locker room....feed the anger/passion I believe this team needs to and will play with this season. Sorry Beavers....wrong place wrong time.
Go Bucks!
Not sure I would lump Mich +1 into the "too good to be true" category but other than that I tend to agree
I've been waiting for this moment.........for all my life....oh lord
Haskins only 214 lbs?? FAKE NEWS Must be an attempt to confuse defenders right before he hits them with the truck stick
Watch out "G." Don't want McMurphy to find this thread and write an article about how an OSU fan supports DV therefore OSU as a whole including all fans (even ones not yet born) support and more than likely cheer for DV (speculation? not if your MR KNOWSEVERYTHINGFORFACT McMurphy).
Right on Steely! This past month seems to have created a few "sensitive sally's" out there. It was a joke people. Figured 7-8 years was enough time passed to where we can all have a good laugh. It was also the last time the media over reacted to a minor infraction at THE Ohio State (does 2 occurrences make a trend?).
Its game week people..take a chill pill.....and GO BUCKS!
Recruits are comin for those free tattoos they were promised!
Go Bucks!
Hopefully im dead long before then. Which hopefully means another 200+ years of beatin that ass (you know with science and technical engineering these days).
Also on a side note...how did you get the name "Bucks" on this site? Cant believe that wasn't already "in use"
Go Bucks!! (the team not you)
Boom! Shake..shake shake the room!
Sounds to me like he's simply stating an opinion, not claiming anything as fact. I also don't think claiming the national media (usually said in reference to ESPN) tends to have a reporting biased towards some schools more so than other schools is indicative of someone wearing a tin foil hat. Listen, I get it, we've all been a little testy lately due to the dramatic over reaction caused by spotty reporting and our country's new policy on "chastise first show proof second", but for the love of all things holy lets not start bickering amongst ourselves over stupid, sarcastic statements. We have 8 more days until Buckeye football is back and 36 more days until Tulane runs full steam into the biggest ass beating ever handed out by THE Ohio State University.
Go Bucks!
I agree to a certain extent. The rankings early on do play a factor in how the committee views the early season non conf matchups (ie. beating a top 10 ranked team early on can carry more merit later on than beating an unranked team). Then again what do I know about what the committee will deem important this year, as that seems to change as often as Brett McMurphy's reporting
Haha Wisconsin?? Really??? I don't doubt they will be a really good team this year but GTF out of here if you think that based on preseason merits they should be ranked above the Buckeyes. Regardless of who our coach is.
So much talent....and sadly only one football. Wish all these guys could get touches but regardless of who gets the ball this season I think great things will happen
Ahh the year long month of August. Can't wait to watch Haskins shred some defenses, and when teams begin to drop more people into coverage to stop the bleeding the 1-2 punch of Dobbins/Weber breaks there souls.
[Image result for will ferrell we need to keep our composure]
Look...at no point in that convo did I see anything about free tats. I think everything will be ok.
Better yet, when he tells you that you're sharing a hotel room in Chicago and there is only one bed.....
That look you give when your coach invites himself over for a "sleepover"
Is it even possible to commit a "costly" mistake in garbage time? I do agree with you that UFM will not play a young guy who he does not deem ready for the moment. The nice thing is the 4 game allowance can occur at any point in the season which could allow us to get a sneak peak late in the season of players which will get much more field time next year. It also expands the depth potential depth chart later in the year if some of these young guns show improvement thought the year in practice etc