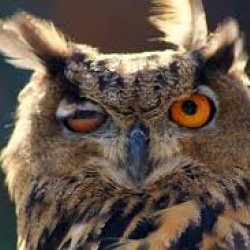 TheBadOwl
---
Member since 07 January 2012 | Blog
Favorites
COLLEGE FOOTBALL PLAYER: Braxton Miller, Carlos Hyde, Ryan Shazier, Malik Hooker
NHL TEAM: Columbus Blue Jackets
NBA TEAM: Cavs
MLB TEAM: #Windians!
Recent Activity
we have four quarterbacks though. does that mean we have one? or still none?
first of all, michigan didn't sign herron, he just verballed.
second of all… cade stover, zach harrison, devontae dobbs, noah cain, doug nester, grant tisdale… plenty of early top targets who we have a really good shot at landing.
He also holds offers from Bowling Green, Cincinnati, Pittsburgh, Rutgers, Temple, Toledo and West Virginia.
obligatory: "no ole miss? could've sworn hugh freeze called him" joke
Penn State is an incredibly rowdy environment, for example.
One of the biggest reasons? They pipe in really loud pump-up music and have less emphasis on the band.
If OSU moved to that, a huge chunk of their season ticket holder base would absolutely lose its shit -- and it wouldn't be the younger ones or the students.
I hate the cocaine whites. I think they look like stormtroopers and you can't help but look at the crotchal area cause it has extra layers.
Eh, I liked 'em.
I'm also really sad that the chrome helmet with the bold stripes from that uni seems to have been discontinued.
The wild card was Ugly Tuna during Ugly Hour.
Oh hell yeah.
Also, everyone loved drinking at Plaza, but the real reason to go is for their burritos, which blow Chipotle out of the water. When they first opened (my freshman year), they did BOGO burritos for like a month. I went probably 3-4 times per week, bringing a friend with me about half of the time so we could get $3 burritos. Otherwise, I was doubling up, and not regretting it in the least.
Most underrated food option on High Street? Mark damn Pi's. A $3 side of plain lo mein and a purple Vitaminwater cured every single hangover I ever had. But it's not the best Chinese food place in the area – that distinction belongs to Joy's Kitchen (I think that's what it was called?) across from Panda Express in that basement with the military recruiting place.
The 2011 season was my freshman year, and made me absolute love the Buckeyes.
It also made me hate all the juniors/sophomores/freshmen who didn't know what losing felt like when we won the title in 2014.
The peak of our fanbase obnoxiousness was right before that 2013 B1G title game, when we'd gone two years without losing a game.
The Shoe has the potential to be a far more intimidating environment – and I'm sure that the football staff wants it to be such – but I'm guessing that the older season ticket holders are the ones standing in the way.
Block O sucks.
Block O is the official "my parents are alums but I don't actually know anything about football" club.
The thing I love about OSU is that it's such an incredible mix of everything involved in the college experience. With that said, the research component of the university is by far the most baller thing about it. But it really checks all of the boxes from a student experience standpoint.
Want to explore a big city? You're right by downtown.
Want school pride and a big athletics program? Boom, you're home.
Fitness? Hello, RPAC/JOS
Academics/research? Oh hell yeah, champ.
Greek life? Yeah, ok, whatever. (but also fuck you lol)
Philanthropy? There's a student org for that!
Professional development? There's a student org for that!
Learning about new cultures? There's a student org for that!
Wanna look at cool trees & shit? You can do that (and there's probably a student org for that)
- I'm happy that Chumley's was torn down (God bless Too's, however).
Chumley's was bad, O'Patio is the worst (is it still there? please tell me it's getting bulldozed), Midway sucks, Big Bar is garbage. Too's is alright.
The best campus-area bars are, in order:
1) Oldfield's
*large gap*
2) Fourth Street
t-3) The Library, Out-R-Inn, Ethyl & Tank
- I think Braxton's days as a quarterback aren't remembered nearly as fondly as they should have been. Had he not gotten hurt in that Orange Bowl, I think he wins the Heisman his senior year, but with the caveat that we probably don't get the title that year.
- I only attended three OSU basketball games in my time as a student, and haven't watched a single game since Craft left.
- That 2013 team would've gone down as perhaps the best in school history if it had a competent defensive coordinator. They had the most explosive/entertaining offense I've seen since Urban came on board, and plenty of talent on the defensive side of the ball. The scheme and coaching were garbage, though.
- I love OSU football, but the best show in town is the CBJ. All-Star weekend was awesome, but it pained me to see so many Blackhawks/Penguins/Kings jerseys around campus, and barely any CBJ stuff.
- Speaking of, I actually really love every UM grad I've ever met. And I think, generally speaking, our fanbase is far more immature and obnoxious -- although some of the UM oldheads have a smugness about them.
- I don't really hate UM fans at all. I dislike PSU fans far more. But even that doesn't compare to my hatred for Blackhawks and Penguins fans.
- Kerry Coombs is amazing and an absolute riot to watch and one hell of a CBs coach, but maybe special teams isn't his forte (aside from punt/kick coverage).
- People who complain about Zach Smith's tweets need to get over it. He's not trying to reach a 45-year-old Joe Dipshit who thinks Twitter Is Bad Always, he's trying to connect with 17-year-old recruits, and that energy is infectious.
- I like the national recruiting approach. If the elite players are in different states, go get them. I think we all wish that more of those elite players would be in Ohio, obviously, but it is what it is. Until the state okays spring football, it's a trend I'm totally fine with.
- I used to honestly hate UC fans more than anyone else. Now that Fickell's there, I want that program to really thrive. Fickell's presence there also kind of terrifies me.
- Had James Clark not broken his ankle in a garbage time blowout (against FAMU!), he would've been a star here. Just lost too much development time and never had that cutting ability. But the fact that he played immediately in 2013, while Mike Thomas (as a sophomore!) and Jalin Marshall redshirted is pretty telling, to me.
- Harbaugh rules. Which, in a weird way, makes his meltdown during/after The Game this year even more rewarding. I don't know how to explain it, I like the guy, but I like how OSU brings out the worst in him, too.
11w community-specific ones!
Twitter is good, actually.
"scUM" and "Hairball" are really stupid insults, and when their OSU equivalents are thrown around, people here get pissy.
"Never heard of her" needs to die.
ESPN doesn't have a bias against OSU. If anything, they've become pro-OSU over the last couple of years.
I used two different kinds of bullet points on this list and I'm hoping someone gives me shit for it.
People get WAY too worked up when recruits "play the game" or spurn OSU, and they take to the internet to shit-talk a 17-year-old. Committed player tweets about interest from another school? I'd rather have a three-star, dedicated Ohio kid than this diva! The second that player signs? He's got a good head on his shoulders!
Speaking of, not every 3-star becomes AJ Hawk or Darron Lee.
There are three players who really stand out in my mind -- Saquon Barkley (duh), Rashan Gary and Maurice Hurst. Their positions are all areas of strength for OSU, though.
Receiver and safety are OSU's two biggest areas of need, but they're relatively weak positions for the B1G.
With that said, there are a lot of good options on the interior OL. James Daniels at Iowa (sliding Price to RG) would be awesome at center. Or there are guards like Beau Benzschawel (Wisc) and Sean Welsh (Iowa).
So, give me one of those guys, and Rafael Gaglianone. Because, come on.
#Badgers K Rafael Gaglianone named B1G Special Teams player of week. Huge game at Lambeau & always sweet dance moves pic.twitter.com/DczuvXpx2a

— Marisa Silvas (@MarisaSilvasTV) September 5, 2016
But on a serious note, give me James Daniels and Saquon Barkley.
dude's name is 67% vowels, sign him the hell up
DID YOU KNOW THAT SAM HUBBARD PLAYED LACROSSE THOUGH
why is dj's linkedin headshot under #1 on this list
it's far superior to any other pizza.
Having two Russian stars will help them convince Gavrikov to come over (which they may have done already, but this was the cherry on top + will help him get acclimated).
Gavrikov makes Murray superfluous.
Murray + Milano + another prospect/pick or depth piece can get them a solid top-6 center (not necessarily Duchene), which would push Dubinsky down to the third line (where he'd really thrive) and could be flanked by two other bruisers who can score (PLD and Anderson)
Let's say, for argument's sake, that they move Murray + Milano + more for Duchene (in all likelihood, it'll be someone else). The lines could look like this:
Panarin - Duchene - Bjorkstrand
Foligno - Wennberg - Atkinson
Dubois - Dubinsky - Anderson
Hartnell - Sedlak - Calvert
Werenski - Jones
Johnson - Savard
Carlsson - Gavrikov
Ideally, they'd move out Hartnell's contract and put someone like Hannakainen or Schroeder on that fourth line (or, better yet, bring back Gagner at a reasonable rate) and you've got one hell of a team.
Panarin's an elite sniper & elite passer with elite vision and elite skills.
Saad is an elite skater, who's a good defensive forward with a bit of grit and minimal weaknesses in his game.
I think Saad is a bonafide top line winger. Really good player, makes his teammates better… but he's not Artemi Panarin.
Panarin brings elite scoring to this team, something that's desperately needed. Wennberg needs an elite sniper on his wing to truly take advantage of his passing. Atkinson's great, Bjorkstrand has a ton of potential… but neither of their ceilings are as high as where Panarin is at right now.
Agreed. It's a great sentiment (and an accurate one!) but we have a long way to go until people start acting like it.
tyreke smith's wardrobe doesn't have to abide by 11w comment policy.
for that matter, neither does 11w's editorial policy.
but we're not going to resolve the problem on a football message board..
not with that attitude we're not!
*Hastily drafts up a "Hey 11w, let's solve America's racial issues!" forum topic*
As is the nature of human arguments, the overwhelming majority of people who disagree with his message have no idea what it's like to experience life in his shoes or live in his situation.
A little empathy goes a long way.