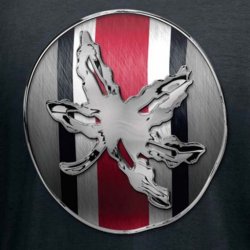 TheAFBuckeye
---
from DeGraff, Ohio
MEMBER SINCE November 18, 2012
Favorites
SPORTS MOMENT: Attending the first ever College Football Playoff and watching the Buckeyes win both the Sugar Bowl vs Alabama and the NATIONAL CHAMPIONSHIP vs Oregon!!!
COLLEGE FOOTBALL PLAYER: Current Buckeye: K.J. Hill All Time Buckeye: J.T. Barrett
COLLEGE BASKETBALL PLAYER: Current Buckeye: Kaleb Wesson All Time Buckeye: Jared Sullinger
NFL TEAM: Cincinnati Bengals
NHL TEAM: Columbus Blue Jackets
NBA TEAM: Cleveland Cavaliers
MLB TEAM: Cincinnati Reds
SOCCER TEAM: Columbus Crew
Recent Activity
My one year old would like to add Zootopia and Moana into the discussion.
Is this the most absurd "fall from grace" that we've seen? I feel like I've never seen anything like this... this team solidly beat... punished I dare say... a few pretty solid teams and now look borderline incompetent on the court. I am honestly dumbfounded at what has happened. They were freaking #2 in the country and dominating. Now this? Crazy.
No stages for me. I think I'm a little of everything. I absolutely can't get over the calls by the refs. I've honestly never been a blame refs guy and yes we still had a chance to win the game but we should have never been in that spot.

I love the team and happy with what they accomplished but they were let down by something outside of there control. Either one of the reversals go our way and we win that game. Neither were even close to indisputable. NOT. EVEN. CLOSE. If replay is gonna be that way, they need to take a hard look at how it is used. It was pathetic in our game.

To top it all off, our basketball bucks also lost. Rough buckeye weekend.
Go bucks!
Good season bucks. Tough to have a game with the way it went down today. Gonna be tough against LSU. LSU can score some points.
Refs honestly cost us the game. We should have never been in that situation.
We might not have looked it but we can be just as explosive. Plenty of time to win this game. Let's go buck.

and... because I'm that guy tonight.... refs gave them 14 points.
Just said this to the father in law. Both these team beating each other up while LSU breezes through.
I'd rather listen to Beth Mowins, than listening to Fowler call this game.
I'm not a football coach. In a game like this in the 4th. Someone explain to me why not go for 2?
Complete jobbing tonight by the refs. I don't care if I'm that guy.

We gotta pick it up. Our defense is fine. We gotta find a way to score.
2 completely inexcusable calls by these pathetic refs. I'm not a blame the refs guy but those are horrendous.
I can not believe they think they have indisputable evidence for this. This is complete trash.
Still plenty of football but we gotta get it.
It should absolutely only be 16-7 at worst. I still can't get over that first half debacle by the refs. I can't get over it but our boys need to. Settle down and settle in. We gotta move the ball and we gotta score.
I know the guys hit the kicker but that's on the coaches. Those guys shouldn't have even been going after it in a situation like that. We would have had great field position after a good stop. Shooting our selves in the foot. Get it together. Let's go Buckeyes!
They gotta let fields sling it. The outs and curls were working.
And wade wouldn't have gotten sucked in like proctor.
Gifted by the refs..: this is absolutely unbelievable.
I can't believe how atrocious that targeting call was and at such a pivotal point. At the very least we take the ball and run the clock out and go to halftime up 16-0. Complete trash and these refs should be punished for it after the game. No reason professionals should make such abhorrently bad mistakes in this type of game.
That is complete and utter bull shit. Are you freaking kidding me?
All these guys slipping on this field seems ridiculous.
All these guys slipping on this field seems ridiculous.
Any way you try to skin it.... 400+ and 7 TDS in the first half? Is this real life?