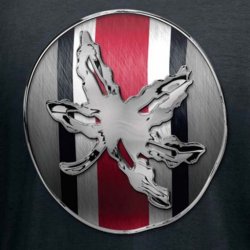 TheAFBuckeye
---
from DeGraff, Ohio
MEMBER SINCE November 18, 2012
Favorites
SPORTS MOMENT: Attending the first ever College Football Playoff and watching the Buckeyes win both the Sugar Bowl vs Alabama and the NATIONAL CHAMPIONSHIP vs Oregon!!!
COLLEGE FOOTBALL PLAYER: Current Buckeye: K.J. Hill All Time Buckeye: J.T. Barrett
COLLEGE BASKETBALL PLAYER: Current Buckeye: Kaleb Wesson All Time Buckeye: Jared Sullinger
NFL TEAM: Cincinnati Bengals
NHL TEAM: Columbus Blue Jackets
NBA TEAM: Cleveland Cavaliers
MLB TEAM: Cincinnati Reds
SOCCER TEAM: Columbus Crew
Recent Activity
Agree to disagree I suppose. It was absolutely all three.
Do you have any actual numbers comparing past years and past presidents? Its not that I don't believe you. It's honestly that I don't know or haven't seen anything to prove something one way or the other. Probably due to me not actually researching it. However, I am interested.
I'll admit I haven't listened so I'm asking questions in the blind. Was he specifically talking about football players in the transfer portal? It's for all sports right? 1 in 5 or 1-6 seems pretty high to me unless that's 2000 in all sports that the portal is available for.
This is awesome. I hadn't heard this. He was a few years behind me in ROTC. Amazing accomplishment.
Congratulations Kyle!
Go Bucks!!
Not a buckeye but Jason Varitek has a pretty impressive resume.
Played in the little league World Series. Won a high school state title and was voted the #1 team in the nation. Played in the college World Series. Won the MLB World Series. Played in the Olympics and the World Baseball Classic.
Any players on the roster that slung it in high school? That might be serviceable in a pinch?
Maverick, it's not your flying, it's your attitude.
Capriotti's Sandwich Shop. It's not just in Las Vegas but it's where I first had it. Give it a shot. I thought it was delicious.
That was an atrocious call my the refs. That was absolutely a charge. Pathetic.
What specifically do you think Day has done wrong so far? Just curious.
Wow. Look at that Justin Zwick rating. Just wow.
The turnover absolutely cost them the game. Back to the drawing board. Losing two in a row is tough.
If Fields becomes a Buckeye and wins the job. What are the chances Tate switches positions? If he's not gonna transfer and not be QB1, could his services be useful in another arena? Could Tate be a slot receiver or H of some sort?
Would you say you are "bitterly" disappointed?
Guys, is it dusty in here? My eyes...
Fought hard. A true inspiration to others. RIP.
Thanks for the ride Coach! Truly wish it lasted longer. Hope he stays around the program forever.
Any way to watch the post game presser? Is there one?
23% success rate seems pretty high to me.
Trash 2nd half for the most part. We should be up 40.
Just about to write the same thing.
Haskins needs another 182 for 5k. Don't think he'll get it with this lead but never say never I guess. Can't have those 3 and outs though.
I kinda want to see Haskins go for 260 in the second half to put him over that 5k.
The rose bowl pin on the front of the helmets is a nice touch.