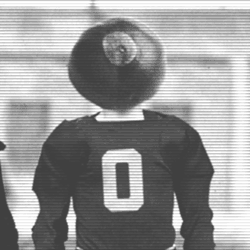 thatzuhYikes
---
MEMBER SINCE August 08, 2018
Recent Activity
uh, clemson only scores once or twice if they call the game correctly.
THEY DIDNT CALL THAT HOLDING!!!!!!!!!!!!!!!!!!!!!!!!!!!!!!!!!!!
here comes every single call going clemson's way
clemson blitz so much because they have a dogshit pass rush
wtf was that super late flag for PI?
OSU would crush LSU, jesus they soft
"first catch since missing the entire season" you forgot to mention it was for literally cheating.
OSU offense and D better than any of this shit they doing so far
meanwhile minny beat a better defense than Bama's
once a week Tping of his house would easily be in the realm of deserved.
watch the play right after Wilson's insane catch,the one that was blown dead. Dobbins was going to walk into the endzone untouched on the left side. Ryan Day shit down Venables throat for 3 quarters and called a perfect game winning dive.
hail mary on 4th and 1 but won't take 2 downs to get 4 yards
how was this a great season?
that was the shot, now we wont see a playoff run for another 4 years. Fucking waste of talent
"gets his chance" 1 min is not a chance
proctor slow as fuck and doesn't defend anything
DEFENSE IS FAILING ALREADY
here comes the flags to keep clemson alive
4 down ever series, loss is on the offense and refs
FIELDS WTF IS YOUR DEAL MAN