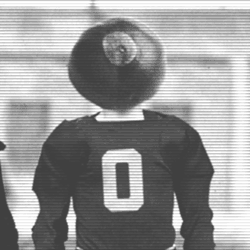 thatzuhYikes
---
MEMBER SINCE August 08, 2018
Recent Activity
fucking refs gave LA the win
the whole reason Fields is coming is because he will be eligible, which is why Tate peaced out.
these guys just fall into big money jobs
Hmm, tons of run highlights.
Football team also gets stomped by Purdue and Iowa
Maybe OSU will be able to run the ball again against the nobodies of the CFB world.
yeah people wanted him out. they didn't want fucking mattison though
I have seen their defensive recruiting, not ELITE.
every single coach is a scheme guy, the fuck you talking about?
2 minutes in and he hasn't thrown a pass yet...
Decent runner, not seeing an arm anything like Haskins in those videos.
1 step forward and 2 backwards doesn't get you or your team anywhere, in fact it loses you games.
only guy after Meyer with the Rah Rah left in him is Schiano and he has been shit this year and probably gone.
Borland on his ass, WHAT A FUCKING SURPRISE
what makes you think anything is going to get better? our recruiting will take a hit instantly. We have no one left with the Winner mentality.
hes a coach from a team who got shit on by bama for years, he sucks
more coaches on this staff from the PAC and big12 is not going to help our defense in any way
White is the only player on this team who stop people in their tracks when tackling. Everyone else lets them fall forward for 5 yards
EVERY PLAY IS OVER RUN BY THE DEFENSE
this team straight gave up, why isn't Meyer yelling at Day? this play calling is literally cancer