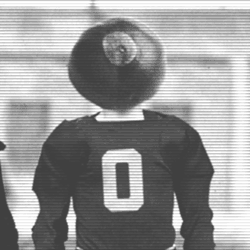 thatzuhYikes
---
MEMBER SINCE August 08, 2018
Recent Activity
JUST FINISH THIS DEFENSE PLAYING LIKE ASS
OSU can't stop any kind of slant, better hope they dont have to play LSU.
THEY ARE TRIPLE TEAMING YOUNG AND YOU GIVE UP THAT LONG PASS?
Can we call a fucking normal short passing route so those 3rd and 18s stop happening?
time for the LBs to give up a huge conversion
BORLAND YOU FUCKING SUCK SO BAD HOLY SHIT
This team is fucking beat
fieldss wtf was that shit, I could have actually done that. it as a layup
fields cant throw a simple slant, but throws a punt to Olave.......
another year, another overrated Dline. Our best line in 2014 had ACTUAL DTs and not Athletes and DE's for tackles
This team sucks today, they have no energy. They don't know what gaps are, they don't know what short routes are, they don't know how to wrap up
faith is believing something without reason, this team is awful right now. Same old story the last 5 years, cannot show up when you need to
Day going to be known as the squander of talent 2.0. Dogshit gameplan, dogshit tackling, dogshit offense. Overrated
Day learned too much from meyer, how to choke big games
nice one Werner, you blow
really takes that long for Day to stop calling deep posts and go routes?
Fields doesnt even look at the left side of the field
ITS 2 and 3 WHY ARE YOU RUNNNING THAT ROUTEEEEEEEEEEEEEE
Hey Ryan Day, run some more of those 30 yard routes with a timid QB ya got