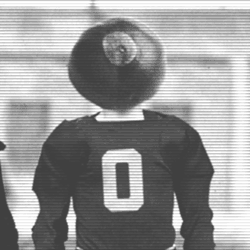 TexBuc
---
MEMBER SINCE December 29, 2019
Recent Activity
I really like this kid. Think Coombs does his magic and reel him into Buckeye Land
Well if he's anything like Dobbins, that makes me smile. JK was awesome as a player and a human being.
I'm excited about our DL I think they will actually be better than last year. All that talent and coach LJ great things ahead.
I want Egbuka the most on this list.Above Elite. So get going on him Coach Hartline!
"The next Shea Patterson " YES PLEASE!!!
Very sad this has happened, but I'm not gonna judge them. I don't know what happened neither does anyone else on this board. Hope they are innocent and hope for the best of Justice either way.
The LEGOND
Coombs = Prayers Answered
Yes, DBU, WRU and DLU. Great time to be a Buckeye!!
CO2 we cant live without it. Other teams cant live with it. Glad hes one of the Good guys.
Awesome thanks for sharing.... " Smooth as silk sheets" ..I like that.
I feel really good about landing both Washington players. Hope I'm right
Worked out incredibly well. Glad he was a Buckeye.
Track speed that translate into football speed. I'll take that all day. Go get him coach Coombs!
Looking forward to seeing his progression. If he's anywhere near what his brother was he's a diamond in the rough.
I noticed that TE Cane Berrong fell all the way down to #149 . Guess it was good fortune he picked ND
Congrats Kyle McCord our newest 5 star
Why? Is it they don't think he's a realistic option?
Well played and well said.
Well I hope both are truly not guilty and exonerated. And reinstated to the team. But if are truly guilty they will deserve what punishment they get. But I'm surely hoping for the first.
Doesn't need to, he will just take the private team plane..lol
Go get them all coach. Well done.
There have been smaller classes that finished 1st. More Quality than Quantity!
I-O
Definitely a blessing for OSU , I think our whole coaching staff is elite. And even more so with Combs return.